There are many kitties enjoying the warmer Spring sun in their windows these days.
The only way to make this window with the gorgeous shutters more beautiful
is, of course, to put a white cat in it.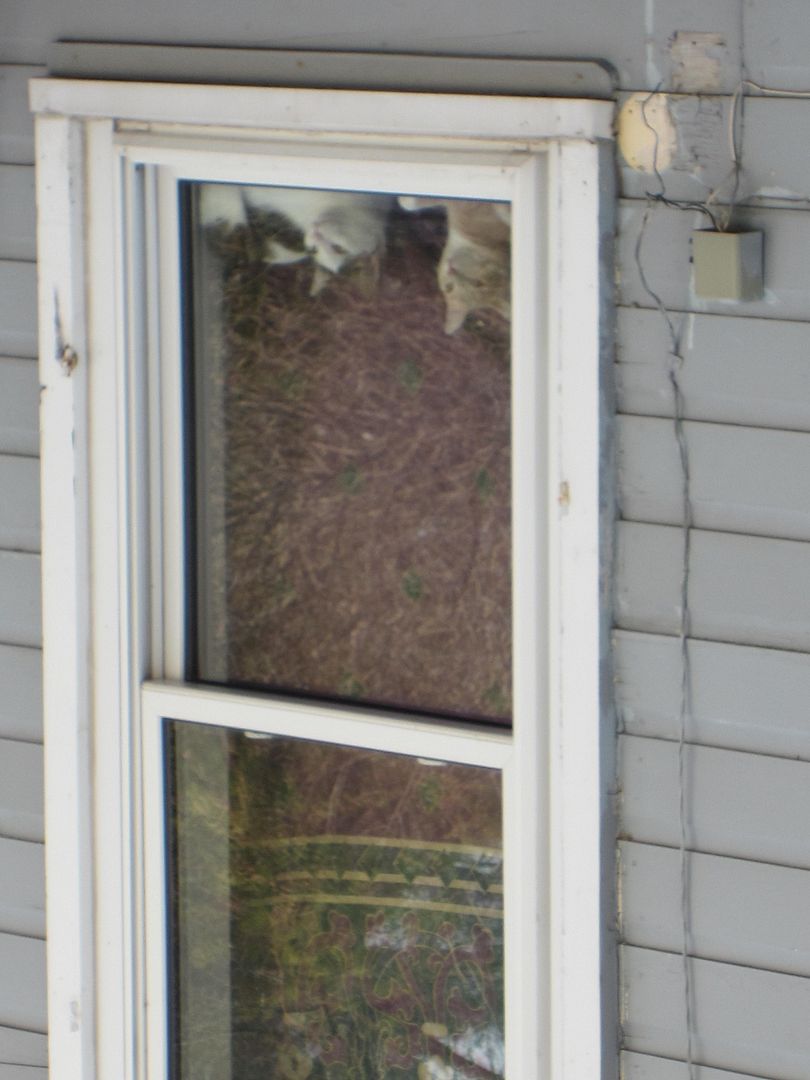 I captured these sun-worshippers this past week.
I've been busy again providing cat-sitting in our area.
You may remember
Dominique
. Some of you are familiar with her as I care for her quite often.
Look at the little cap on her head. So cute!
Isn't she pretty?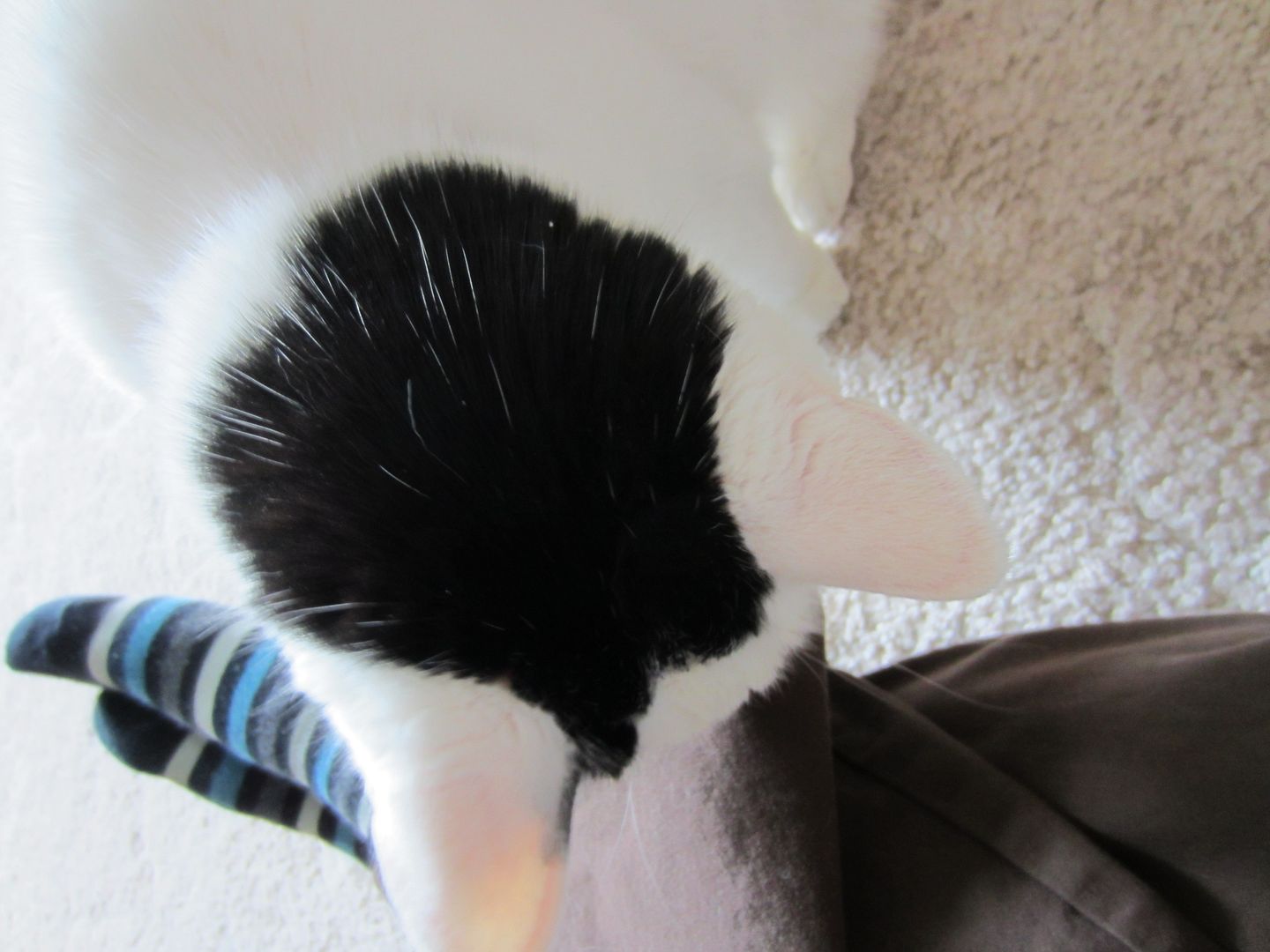 Emmi & Didi
, the two senior sisters. Love these ladies.
Jewel & Angel
. It took a long time for
Angel
to warm up to me in the past but we are now great friends.
Jewel
is always friendly and greets me at the door each visit. I'll have to post a photo of them later.
The beautiful
Bella & Tigger.
while Tigger tends his garden.
Tonight I arrived at the feeding spot where I feed a few feral cats and was greeted by a huge raccoon. "Dang...if it isn't skunks or crows it's raccoons." I know everything is hungry, and I don't mind the wildlife cleaning up the left-overs, but my concern is the cats.
I didn't have to worry though as he scooted off into the bush when I pulled in. The food was placed in its' regular spot and before I got back to the car one of the cats came running across the grass ready to be first in line for a free meal of dry and moist food. :) I left feeling good.
It's a busy weekend ahead for cat-sitting & yard work.
Hope the rain holds off.
Enjoy your evening.
Hugs, Deb