Living in the country can have it's challenges and one for us is having a reliable internet connection.
Sometimes it is very s.l.o.w.; so slow that you lose interest before long. I have tried to comment on blogs lately but it's hit and miss when I do. It's
very
frustrating.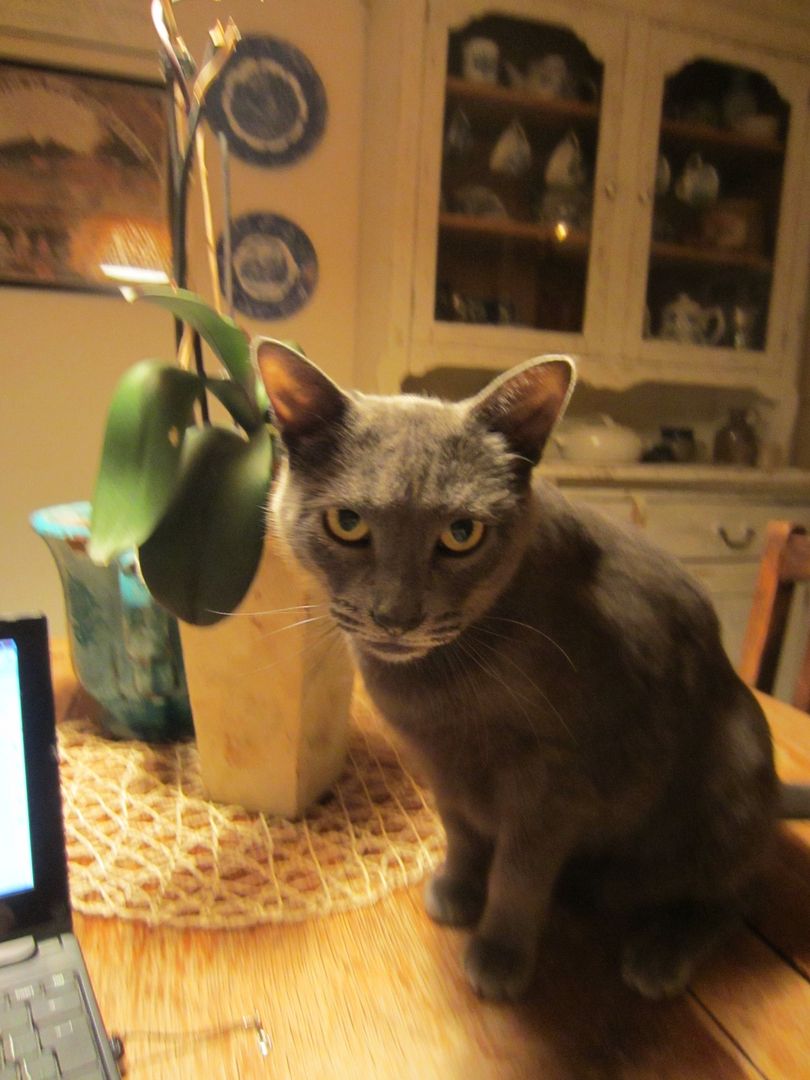 Did you just say the 'F' word?
I'm hoping we can get better service soon.
The day can start early; too early some mornings. If an
old dog
needs to relieve himself, well, that begins your day. I would miss watching the sun rise through the back window if I was a late riser. I can't say the quiet is deafening, though, because by 6 a.m. there are cars already flying by us on their way to work. But, the birds are up and the air is full of song.
I'd love to photograph all the new birds at the feeders but I have been raking this 2 acre lot for 3 mornings now and I still have lots to do. You can imagine the leaves from 50 or so maples that fell over the last 30 years. Ugh! But, the sun is shining and the crows are here already. They are my comic relief. :)
Wishing you all a lovely Spring day.
hugs, Deb