Mornings are very simple around the mouse-house.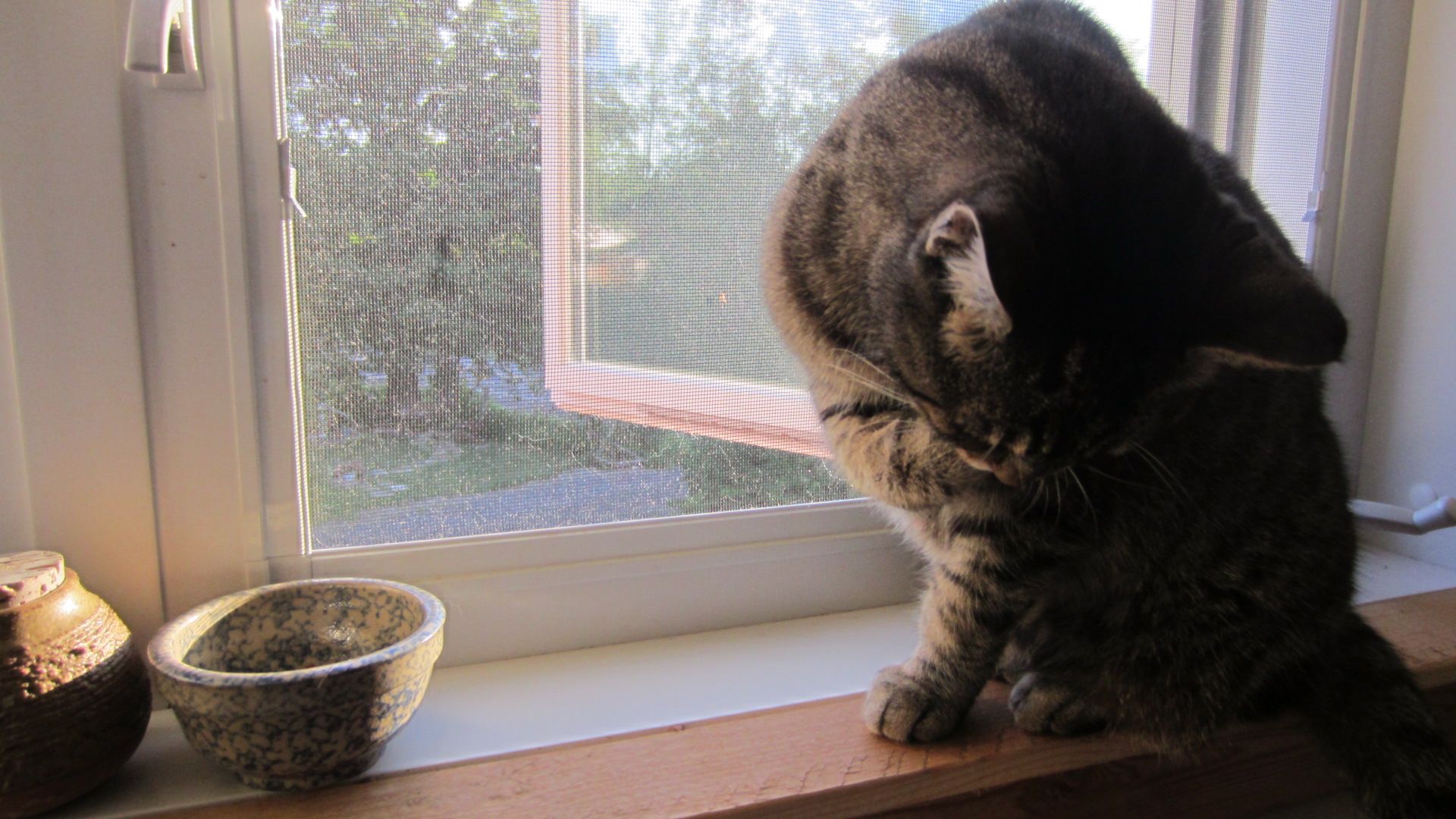 Once the coffee is poured and Sierra gets her bit of milk
I fill a mug and maybe take a fresh blueberry scone
out to my favorite bench under the

old maple tree

.
Everything is looking good and to my surprise, the gladiolus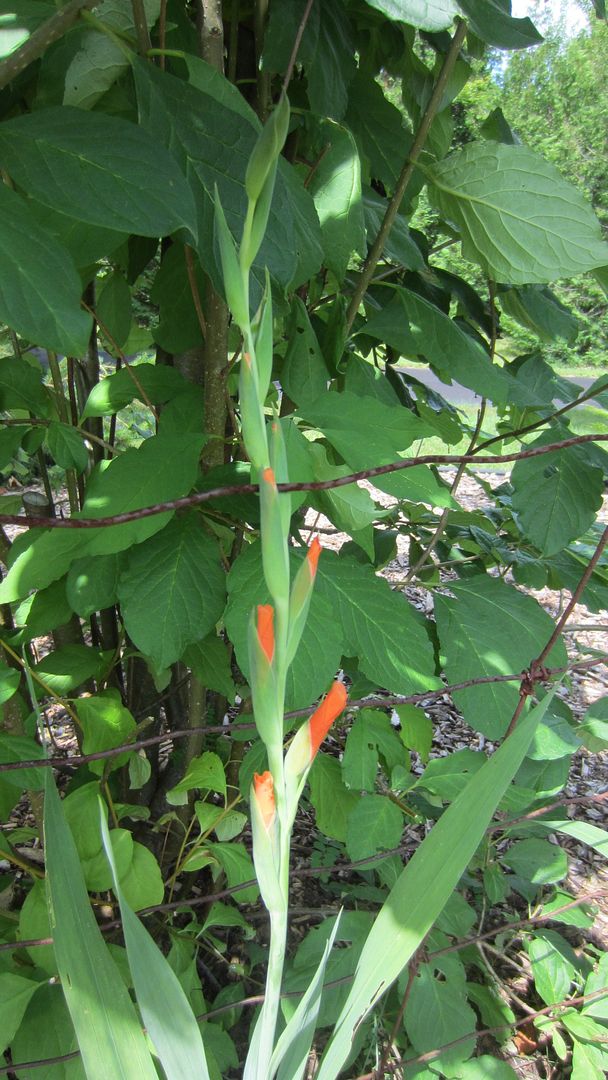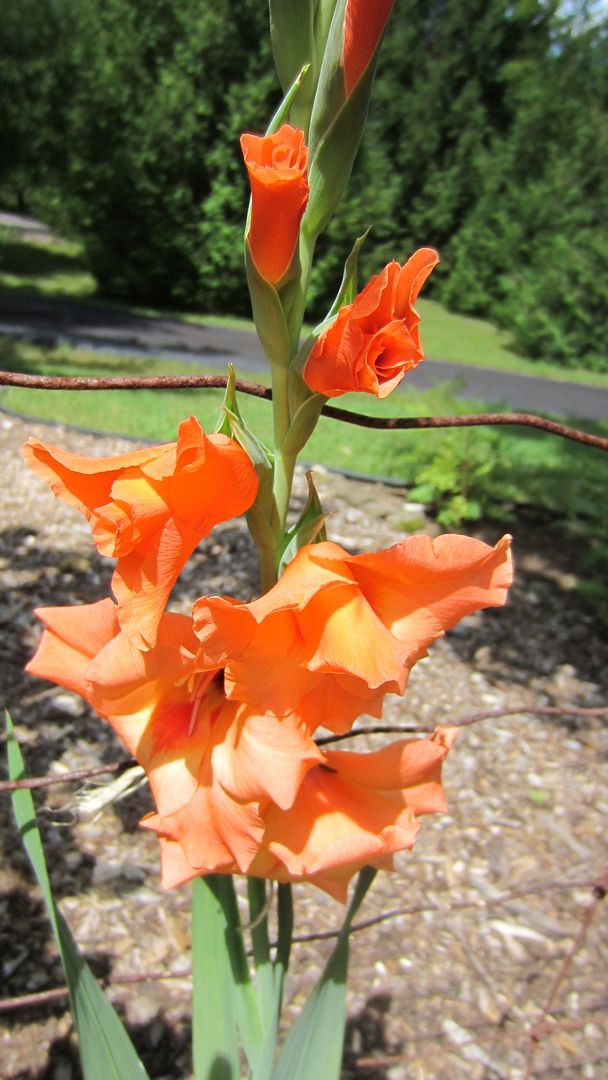 Although they are right on track, I may be a late-bloomer with this gardening hobby.
I have never been known to be someone with a green thumb
I think my grandmother has a lot to do with the beauty that surrounds me now.
I feel her presence; her calm and peaceful spirit, here amongst the flowers.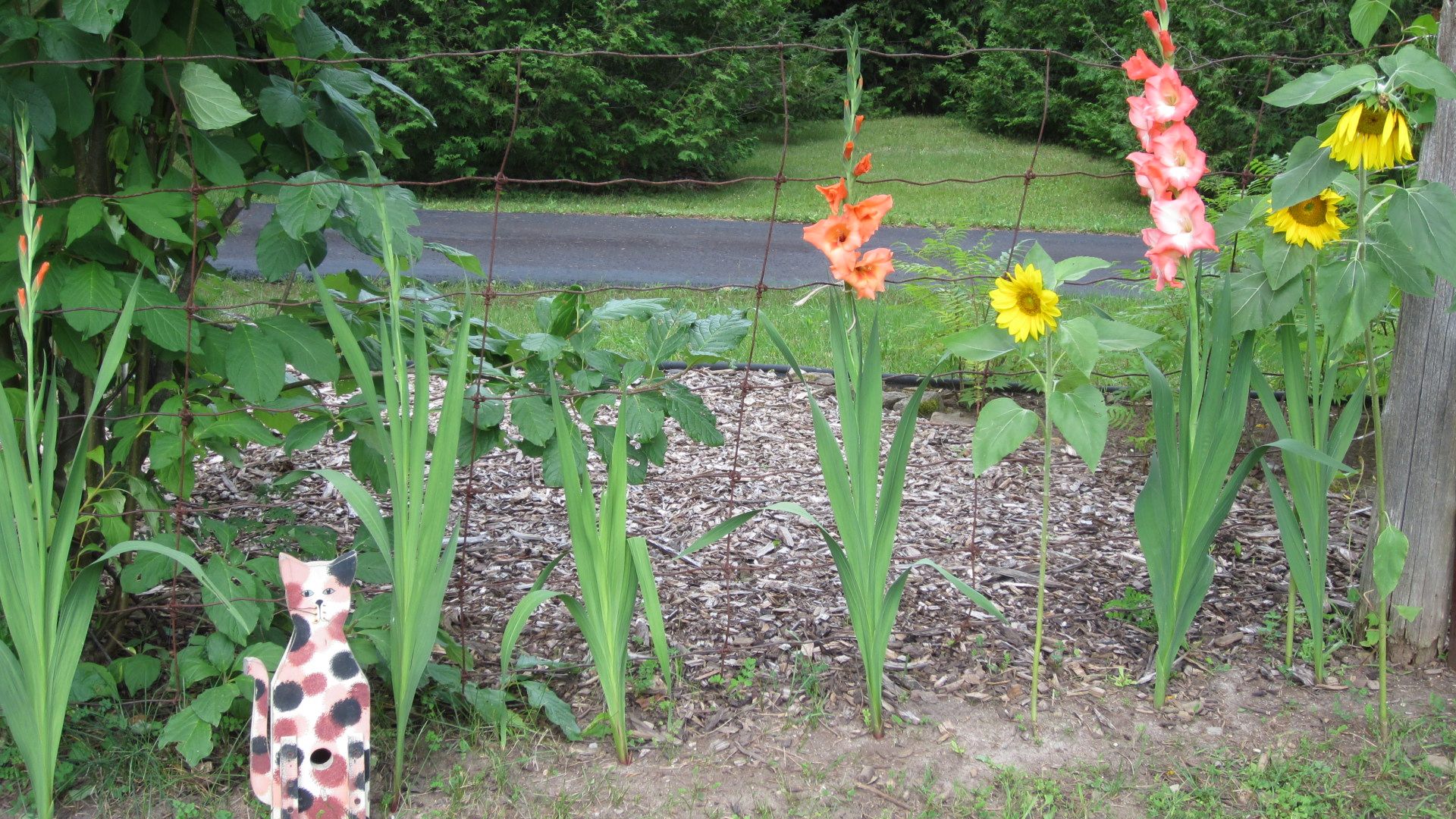 Even my garden cat seems quite content.
Wishing everyone a

Happy August

.
hugs, Deb
.