For me
, it was watching
Annie
claim the tray I placed on the ottoman while being photo-bombed by the cushion cat.
My first beefsteak tomato. Just in time for veggie burger night.
They are one of the largest cultivated tomatoes.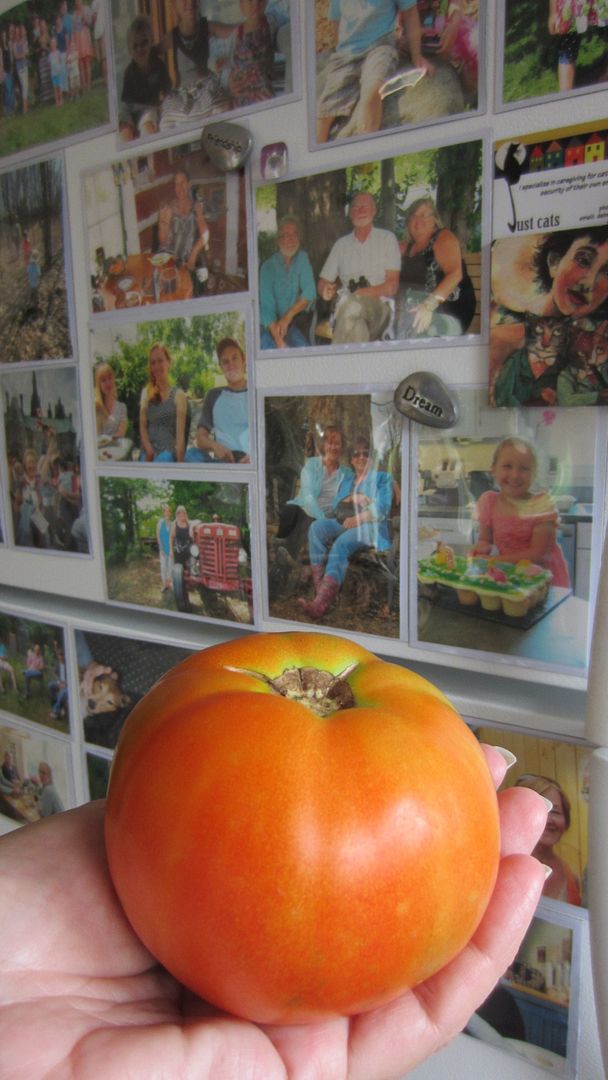 This beautiful book that I love to look at over and over again.
It is candy for the eyes.
Gifts from the Herb Garden by Emelie Tollley & Chris Mead.
The sun is shining and the humidity is all but gone.
It's a beautiful morning to hit the market for some fresh produce, just out-of-the-oven oat bread & maybe some blueberry scones. :)
(bed hog)
And I have some news.

*smiling from ear to ear*
Our
little Gwynn
will be a big sister soon.
We are expecting our fourth grandittle in February.
And.we.are.thrilled.
"Congratulations" to our daughter & her hubby.
Now...what made you smile today?