"Right.....
Ronna
, cake-creator extraordinaire?"
http://ronnas.blogspot.ca/
If you haven't met
Ronna
& her 4 beautiful kitties, drop on over and say hello.
I found a little mug at a thrift shop this week that just had to come home with me. Isn't it pretty? It was made by a potter in the town of Perth, Ontario.
It will be added to the box of pottery that I am packing away until we move. Here's a photo of grand-kitty,
Joe,
helping me pack.
What's pottery without a little cat-hair on it.
Only two days ago I mentioned that we had NO snow. Now take a look at our winter wonderland. We are covered in ice and the temperatures have plummeted.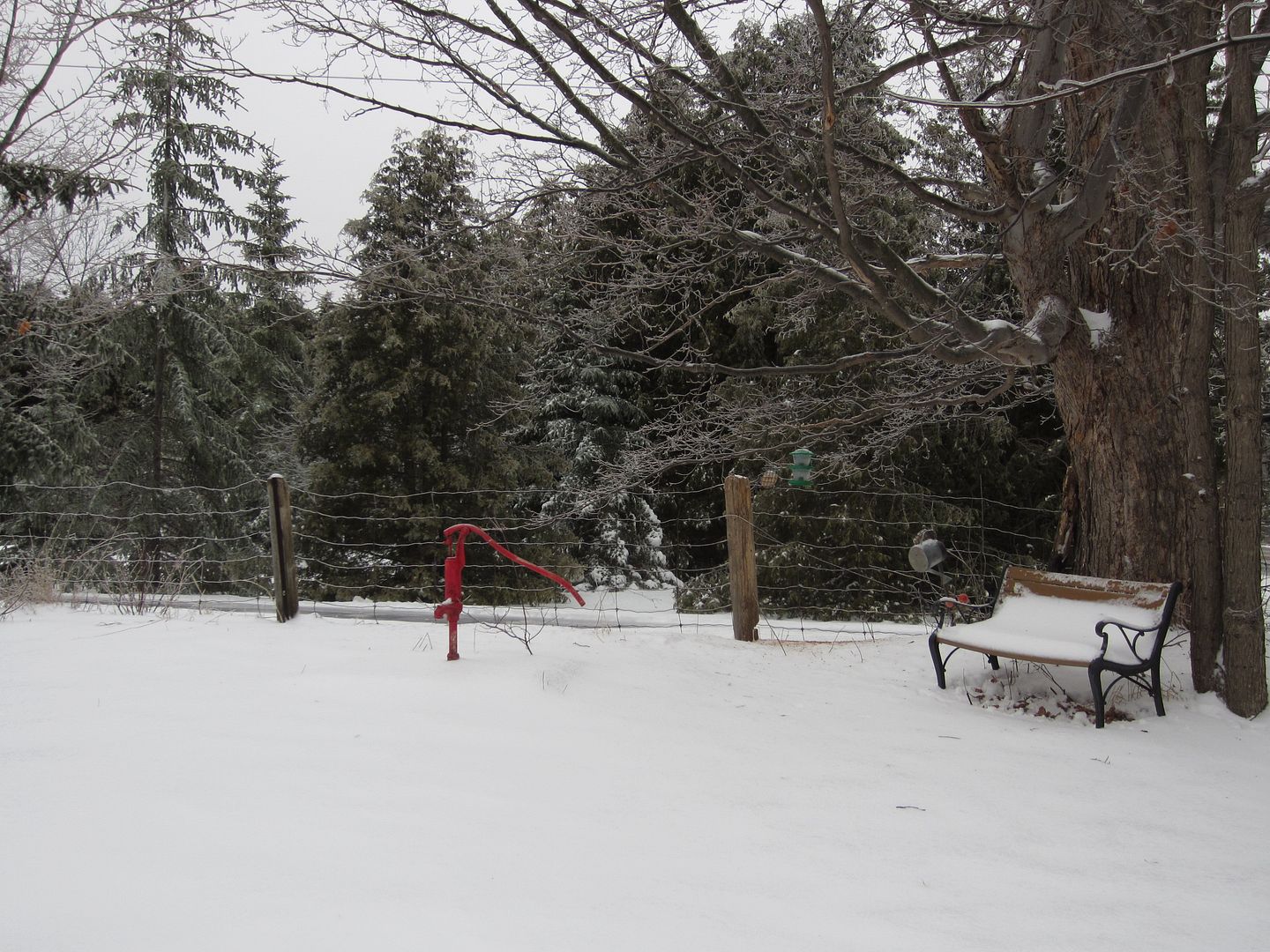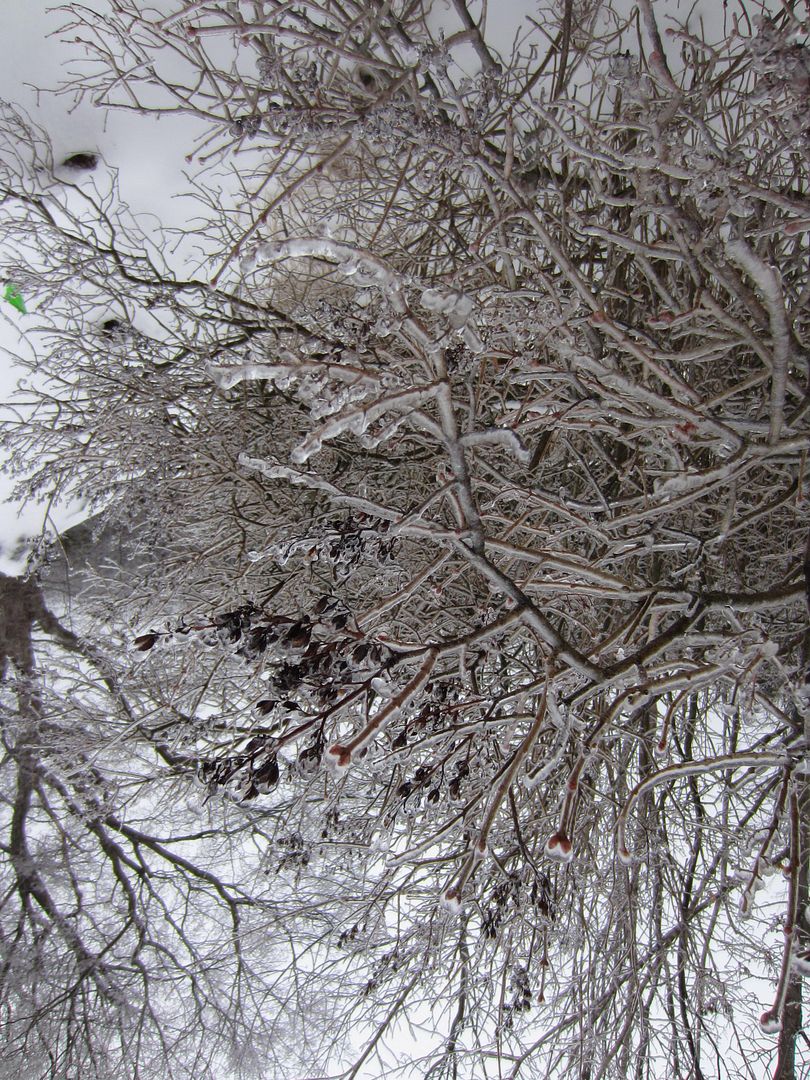 This is a normal Ontario winter.
We arrived at our lot to see that the plow had been by and in order for workers to drive on the property the old tractor needed to work her magic.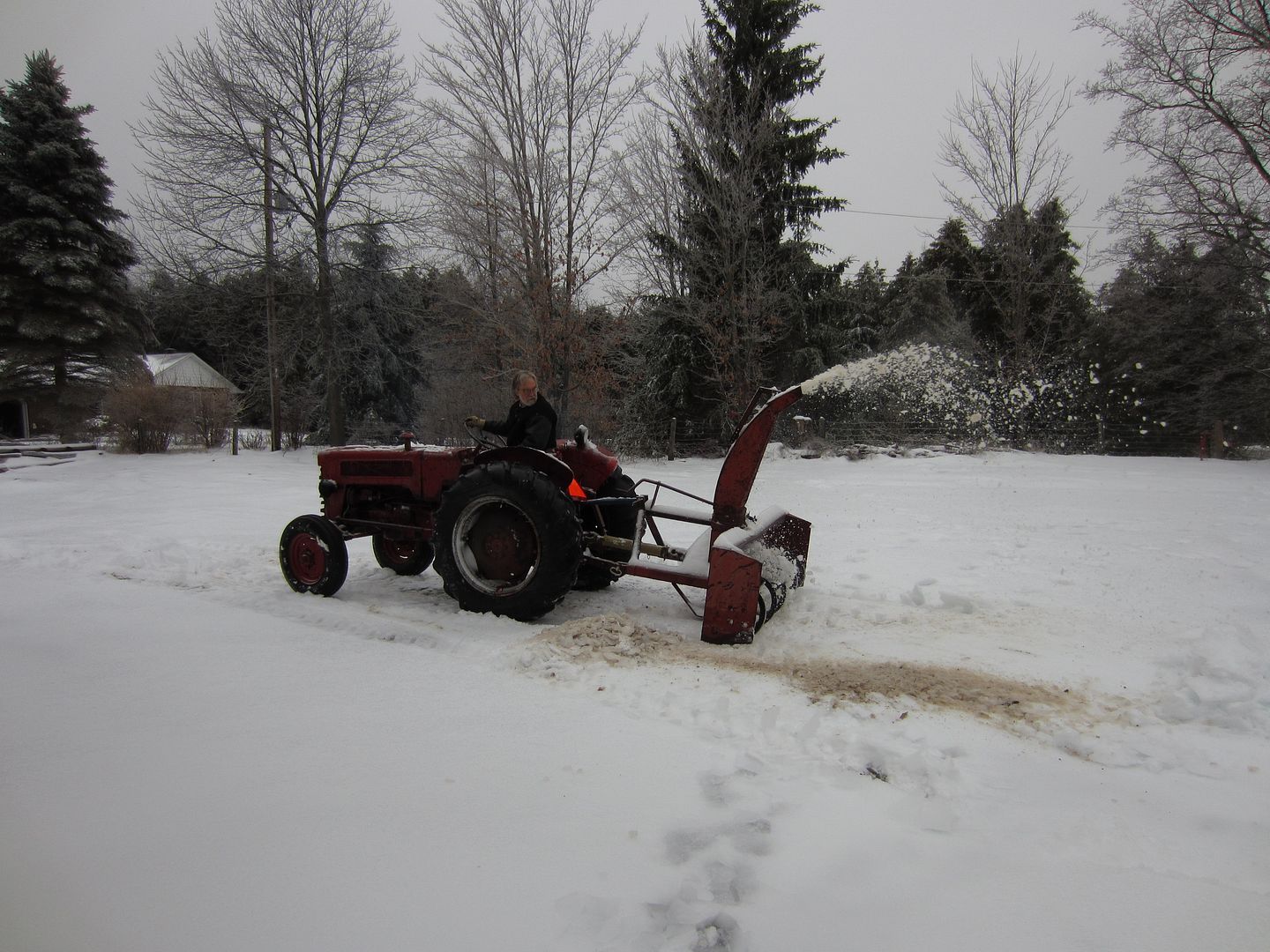 I remember laughing at this machine when the retired-guy dragged me out to take a look at it before he brought it to the property. When he said he wanted a tractor I did not expect it to be ancient and rusty. But now I have great respect for her (tractors are girl's, right?) and will never make fun of her less than perfect looks again. Geez - we've actually got some things in common. She's trusty and sturdy and with a little bit of paint she won't look too bad at all. She has kept our grass cut and moved our logs and now she is digging out the drive-way. Bless her little rusty heart!
I'm now her biggest fan.
Hope you are cozy wherever you are.
Stay toasty,
Deb