While the cold wind blew
the snow around, I baked up some
Applesauce Oatmeal Cookies
.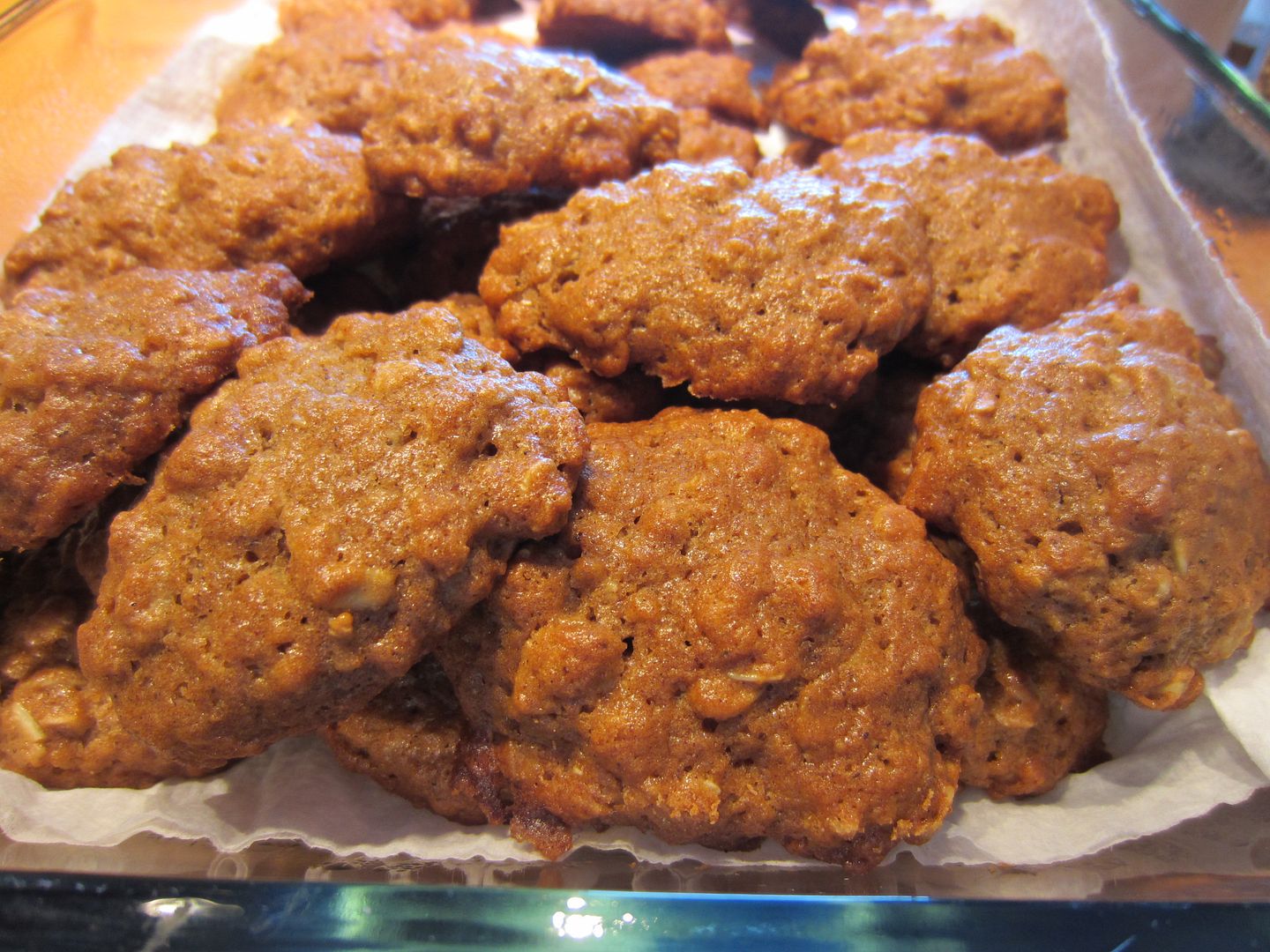 Applesauce Oatmeal Cookies
1 3/4 cups All purpose flour
1/2 tsp. salt
1 tsp. cinnamon
1/2 tsp. nutmeg
1/2 tsp. powdered cloves
1 cup applesauce (unsweetened)
1 tsp. baking soda
1/2 cup butter
1 cup sugar
1 egg
1 cup seedless raisins (optional)
1/2 cup walnut pieces
1 cup rolled oats
Measure together first 5 ingredients. Mix together in another bowl the butter, sugar & egg. Cream together.
In another bowl, combine applesauce and soda. Blend into creamed mixture alternating with dry mixture. Fold in raisins (optional) walnuts and oats.
Spoon onto greased cookie sheet or use parchment paper. Bake 20 minutes at 350 degrees. They should be golden brown.
I think you'll enjoy these with your tea. :)
Yesterday morning, before heading over to visit with
Barb
, I had a little visitor drop in. I asked her to make something for
Nan
to hang on her fridge so she got right to work. This is very new for
Gwynn
, as she is just going on 17 months.
I weighed
Annie
and she is down another 1/2 pound. She is rockin' her new bod and celebrating by napping in front of the fire. She's not on a diet but the dry food upstairs for
Ray & Joe
is put away now after breakfast and only brought out at dinner time. You see,
Annie
made it a personal challenge to see how much food she could sneak. Hence, the weight gain.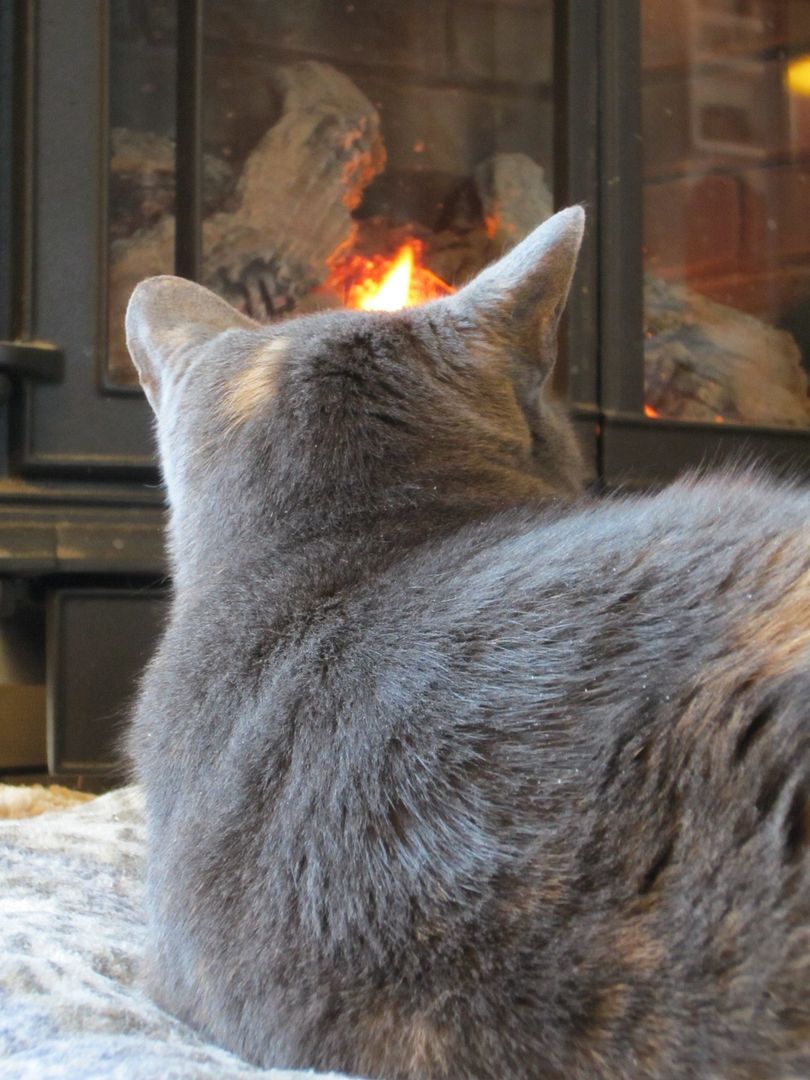 Joe
in the sunshine.
My orchid opened up to the warmth of the sun.
Thinking about how good food and friendship is so important.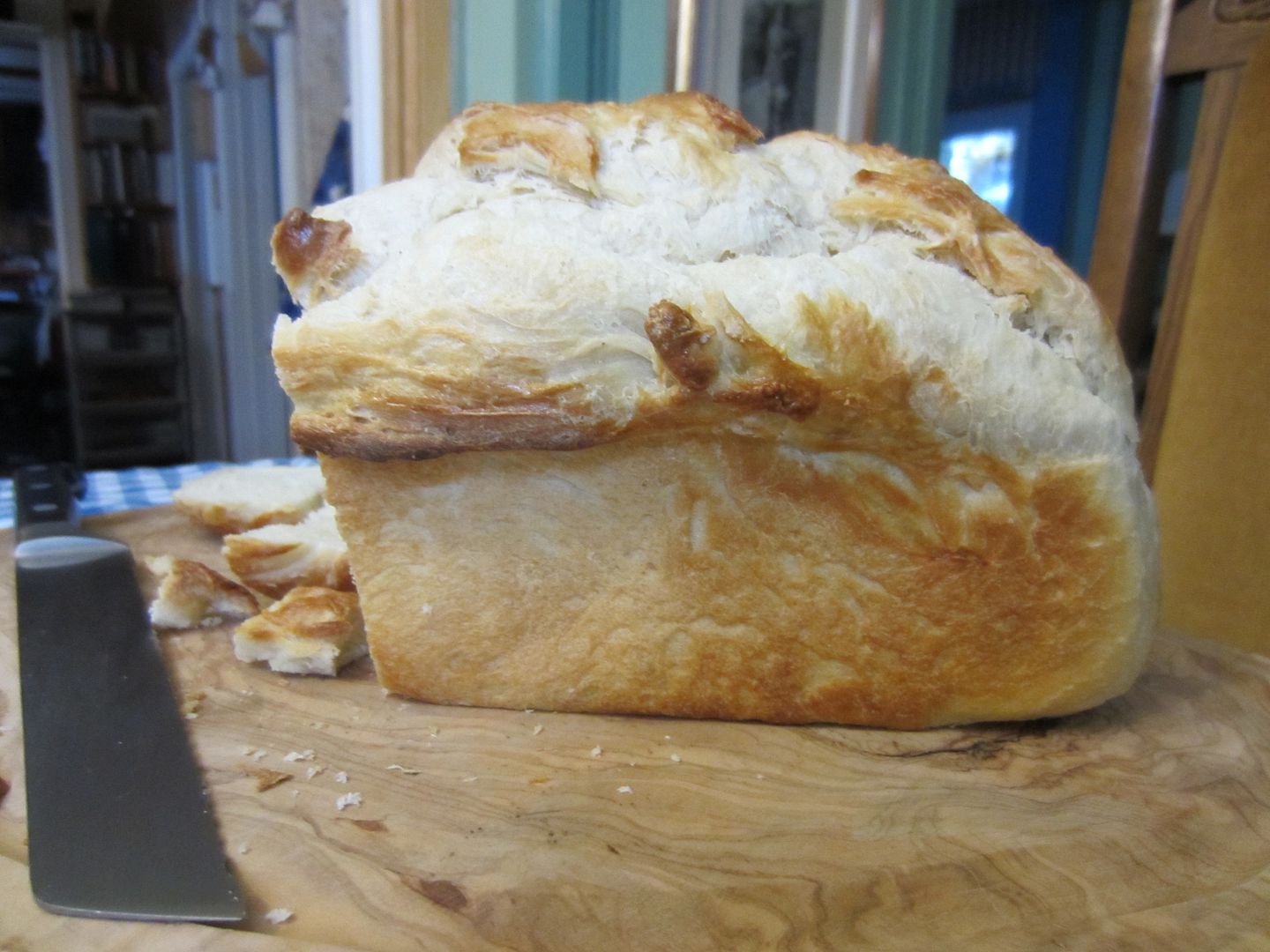 (Barb's home-made pea soup and bread)
Hope you had a 'smiley' day.
Stay toasty,
Deb