It was on her third try that
Audrey
successfully drew me out of bed this morning. First, she's calm and pats me gently on the face. I always acknowledge her with a cuddle then place her on the floor. Round two is never as nice. She bats me on the head and walks across my chest. I do believe by this time she is wearing army boots. "Five more minutes, monkey." She leaps from the bed to the dresser so she can turn herself around and take a good run for it to land once again on my head. This time she waffs me across the nose. I give up and the day has dawned. Breakfast is served.
"I was hungry."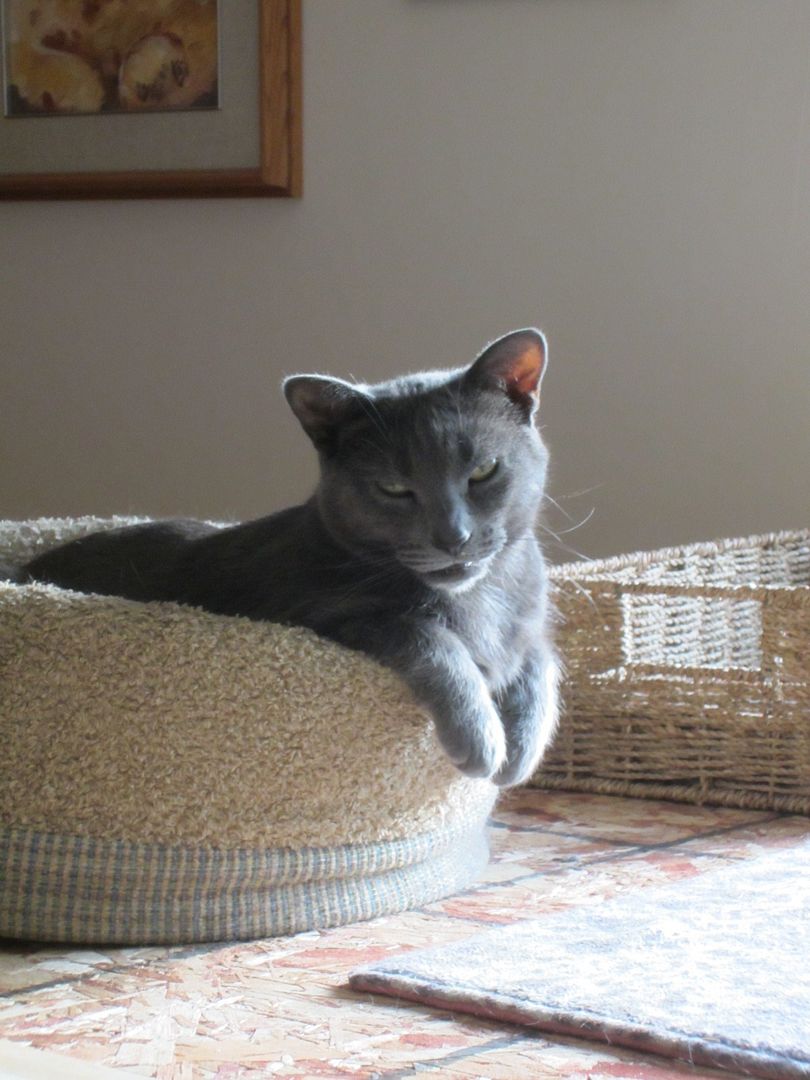 It was time to load up all our scrap metal and find a place to drop it off. It just so happened that while we were in
North Gower
yesterday, we drove by a building that had a sign...VILLAGE KITTEN RESCUE and it listed all the items you could drop off there. Metal and steel was on the list. The money from these items would help to feed homeless cats and kittens in the Ottawa and surrounding areas. So............that's where we took it.
The owners were friendly and very happy to have the load delivered. It was a win-win situation. One more pile gone from our lot and a few kittens will enjoy a good meal. I'll be passing their name on to others and keep them in mind for the future. Oh yes, I didn't leave without meeting one little black and white guy, 8 weeks old named Max. Adorable. Since they were not supposed to be home when we arrived I didn't bring my camera. Next time.
VILLAGE KITTEN RESCUE
2345 Perkins Dr.
P.O.Box 430
North Gower, Ont.
K0A 2T0
hugs, Deb