The sun is shining
and it will be hot today. It feels like we have jumped to July weather. You won't hear me complaining, though, after the winter we just surfaced from.
We had plenty of rain yesterday which helped our grass to start growing finally.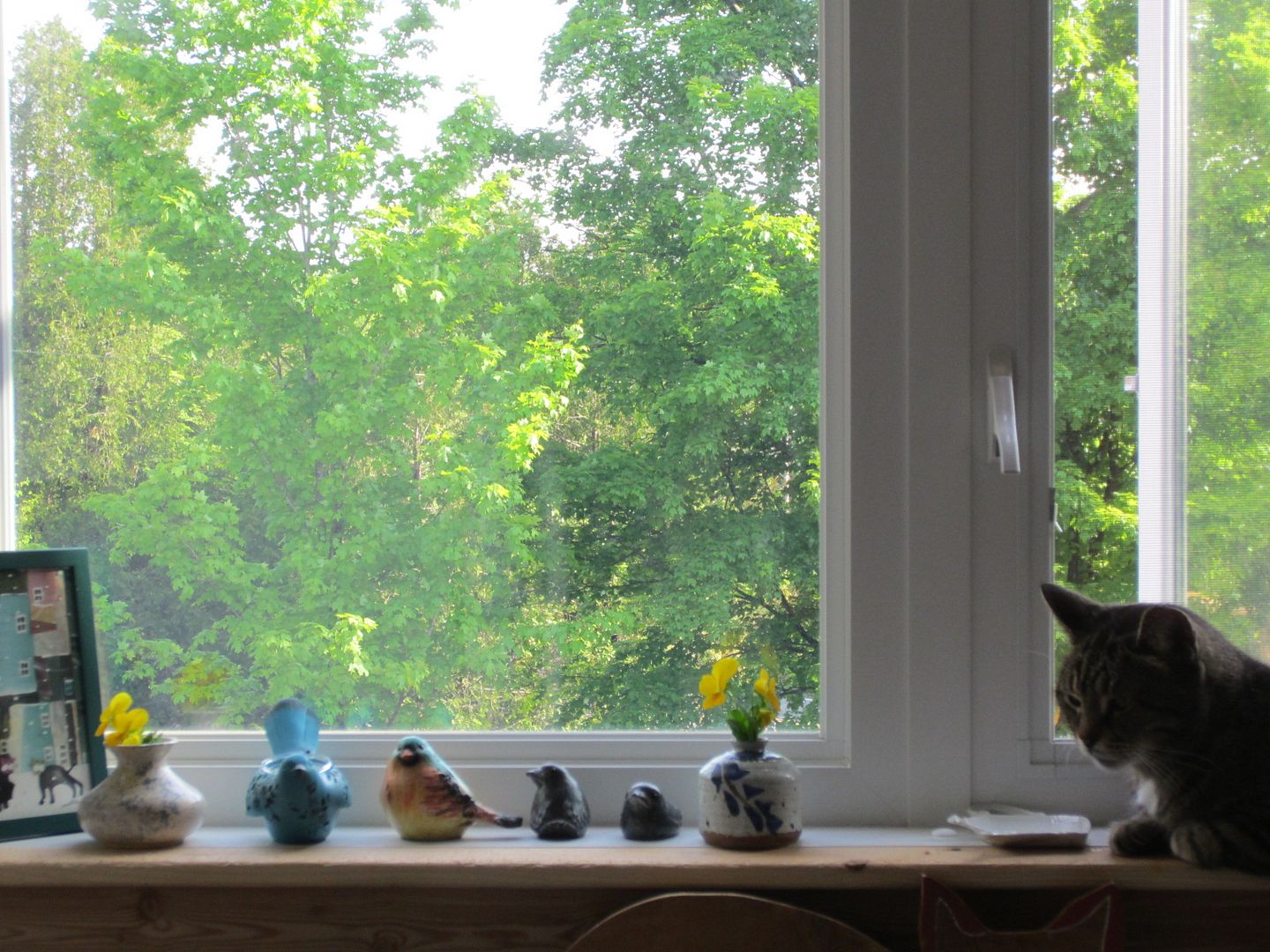 You can see it popping through.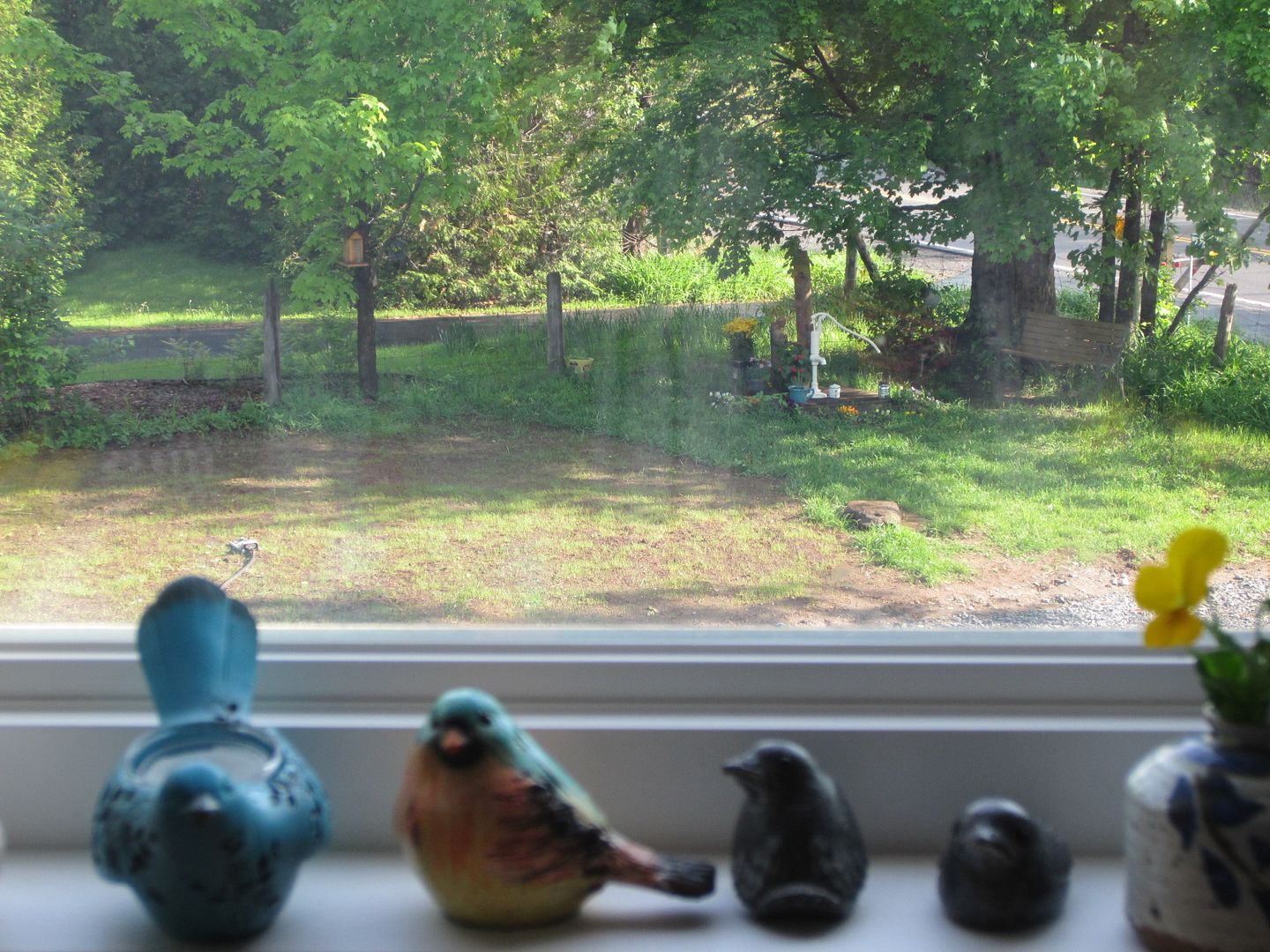 Sierra
looks miffed because I am taking my sweet time getting her morning treat of milk. I have coffee and she joins me with a tiny bit of her favorite beverage.
She's a real social-bunny like that, you know.
Or is that an opportunist? Hmmmm
If I had to describe
Sierra
in one word it would be PERFECT. Or is that PURR-FECT. :)
Sorry! :-b
The retired-guy bought himself an old grater
for our even older tractor.
This will help smooth out the mounds of dirt here for now and make it easier to walk around. It's hard on old
Kane
to get around with all the bumps and holes.
There's another pile of stuff to burn soon.
I found a little white dove to add to the kitty grave-site. I plan to surround the old log with more white flowers as soon as I get to a nursery.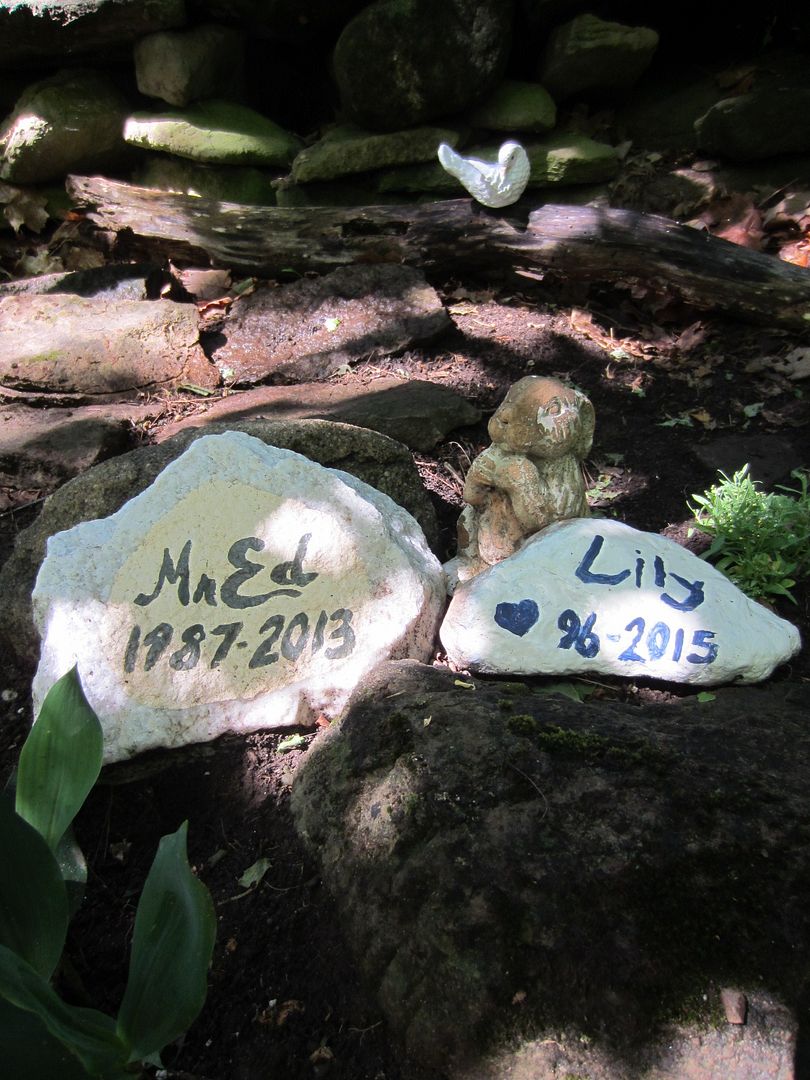 Anyone who sees this says "I think you made a mistake on
Ed's
dates." But, no. He was in his 26th year when he left us.
Ed & Sierra 2011
He was such a grand, old guy. We still miss him so much.
I'm still planting here and think this little white dove adds a feeling of peace.
Enjoy your day, everyone.
hugs, Deb