but I have another

new crush

and his name is Billy
and I think he may be crushing, too.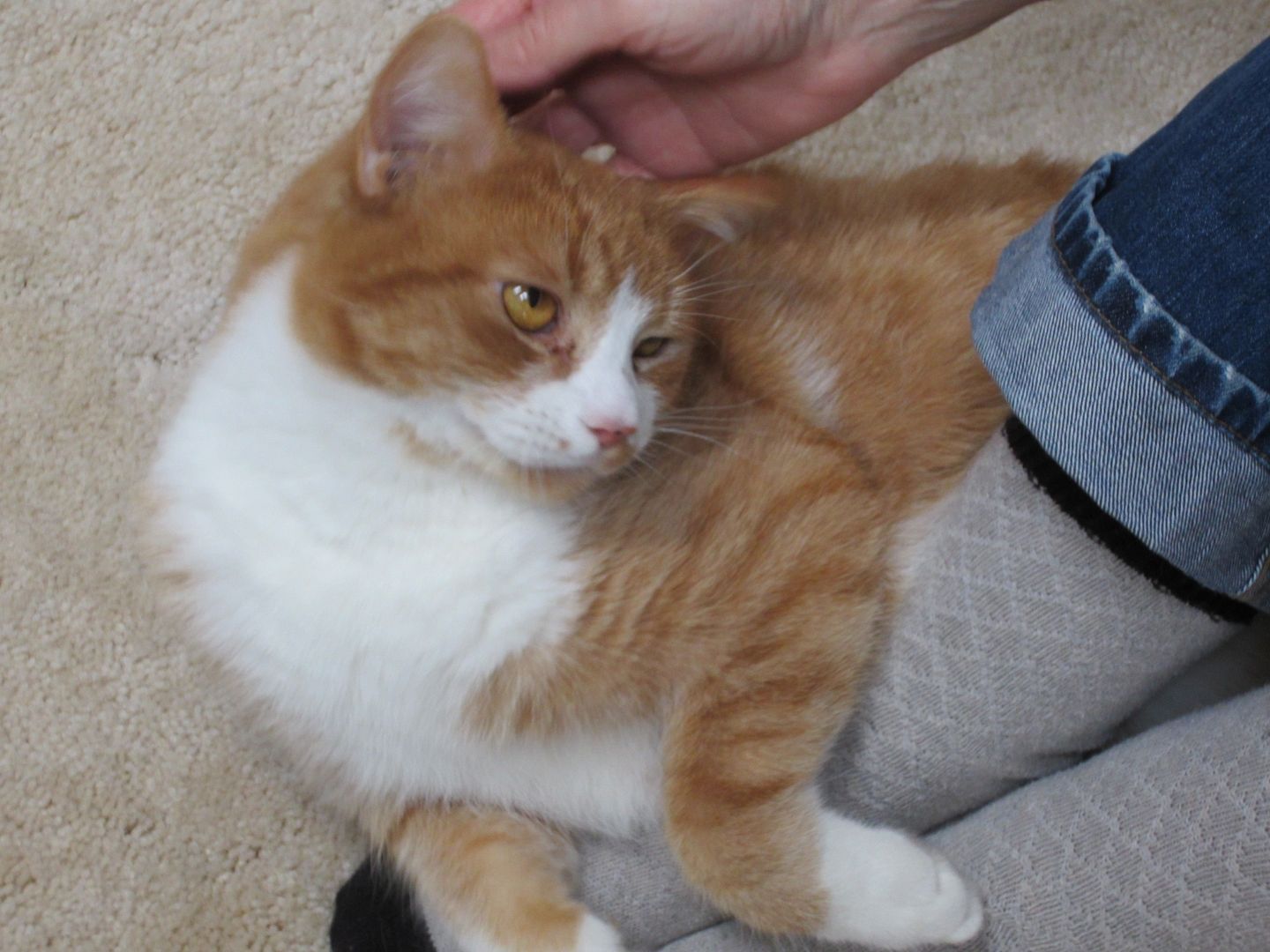 It's hard to leave
Billy boy
when he lays all 12 pounds on one foot.
The tabby cat is not a breed or color, but a pattern that shows up in many breeds. When the tabby color is in the red to cream range, the cat is called an orange or red tabby, also known as a marmalade or ginger cat.

95% of ginger cats are male.
Hope you had a wonderful Valentine's Day.
I actually threw on some make-up and we took in a movie.
Just what I needed.
Kari
- Chocolate eyes' name is
Doc
and his play-mates are
Matrix and Maple.
I'll have more pics soon.