I'm tired of winter. I was de-cluttering again and came across a box of little Easter critters and decided to add them to my diningroom cupboard for
Riley
to enjoy. I know it's early..." I don't care."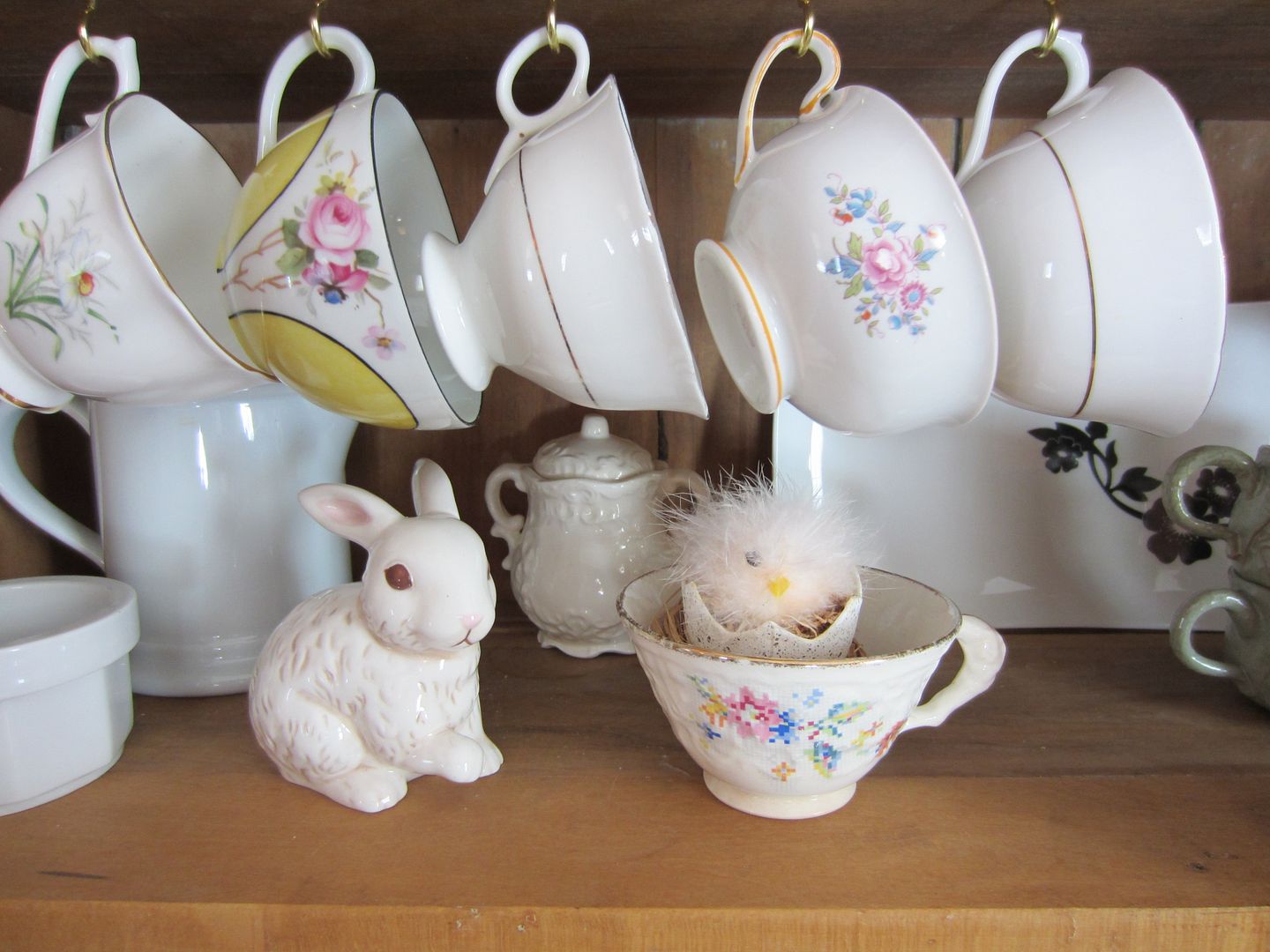 We are all longing for Spring here in Canada. Seedlings and flowers, lambs and bunnies come to mind.
Like this little guy.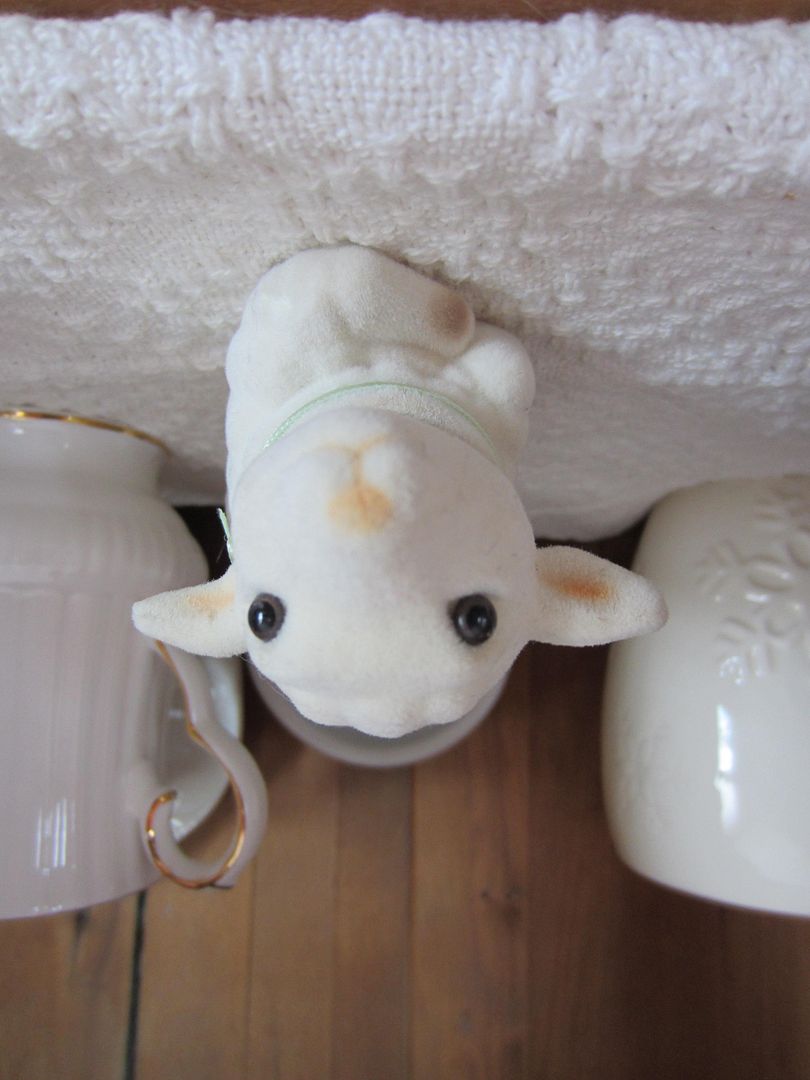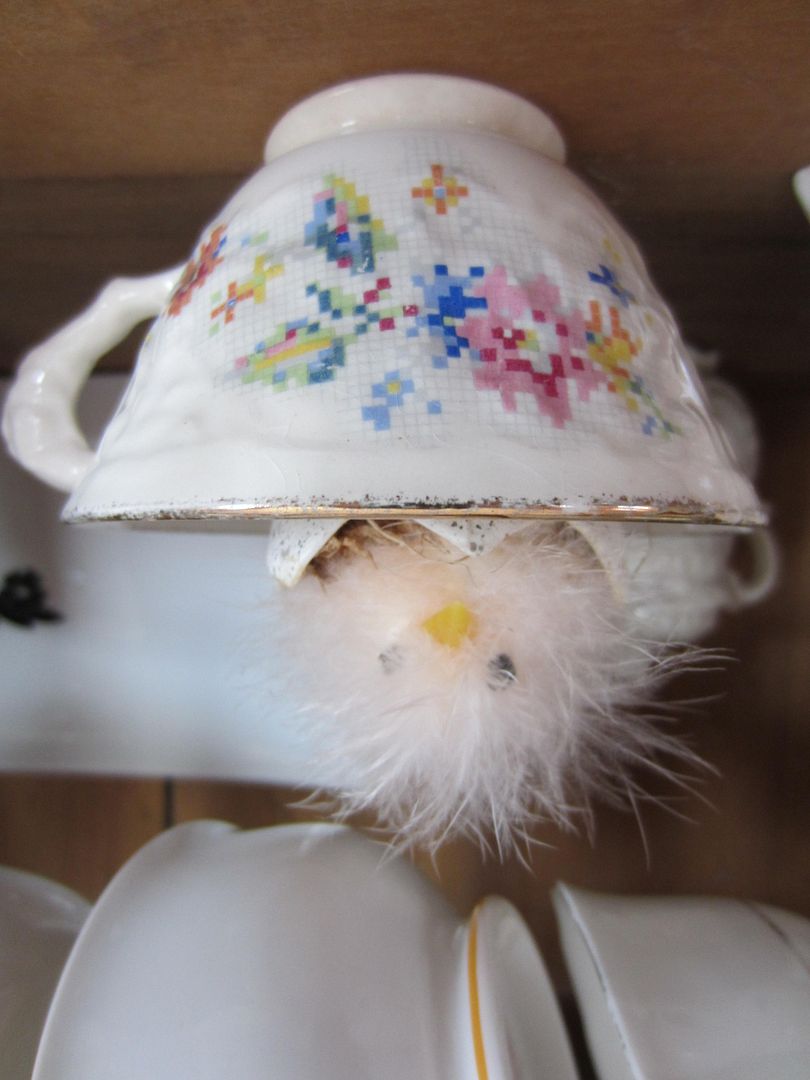 Bunnies are everywhere right now and they are very hungry. When I feed the feral cats at night there are always lots of rabbit tracks at the food sight. I am feeding them now too, I guess. I know they don't eat meat but there is lots of grain in dry food so they probably are devouring it.
It's early to be thinking Easter but bunnies are a year-around love of mine. So, the little white and cream ones are now appearing in amongst the tea things. I'll save the big, colourful bunnies for Easter.
We still have weeks to go of winter but the sun is warmer and the days are longer now. So much to look forward to.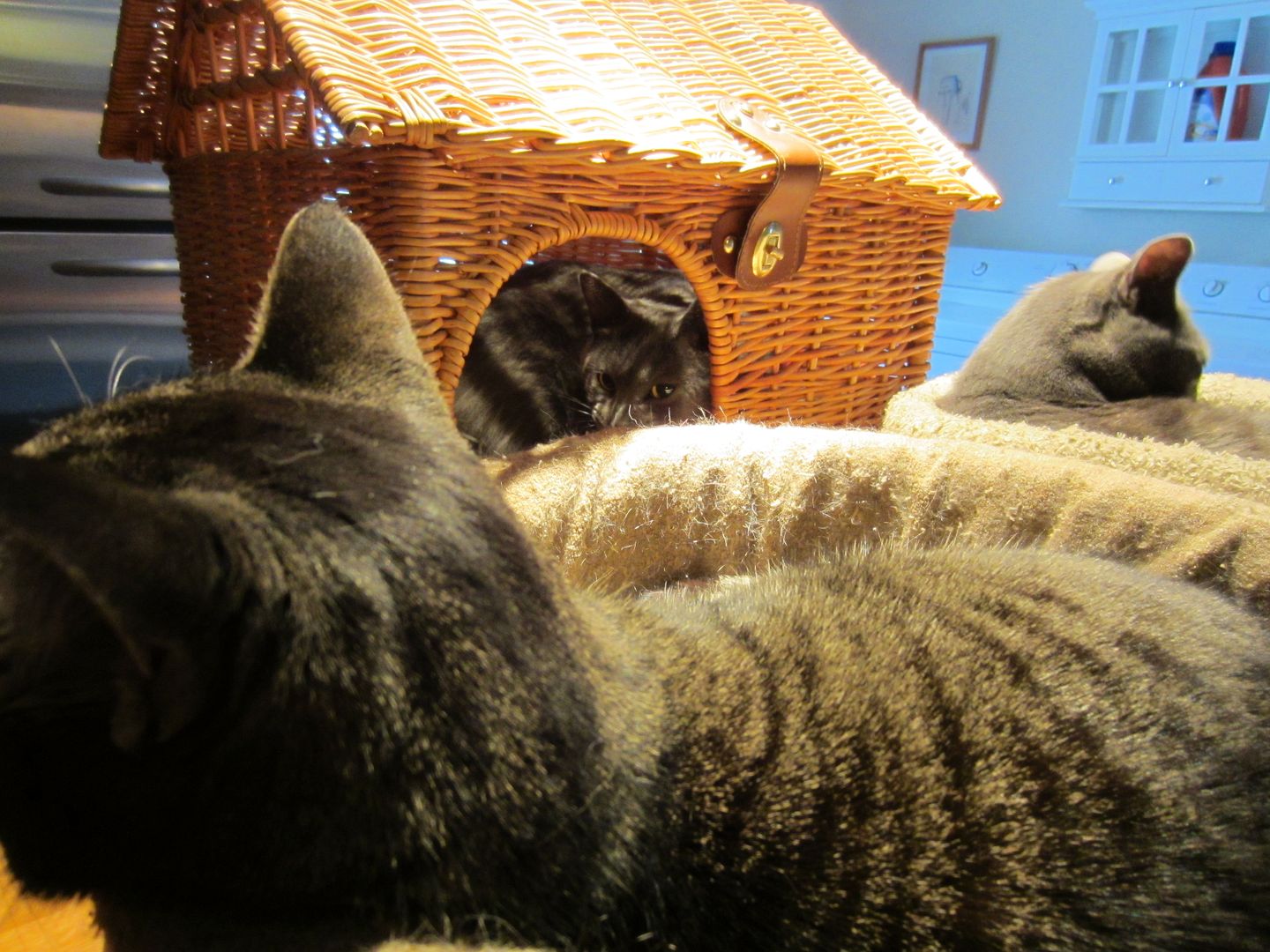 Sierra, Audrey & Annie
spend most of their time together. They have become quite a happy family.
Ed & Lily
are by the wood-stove most of the day as their old bones really appreciate the warmth of the fire.
These cold days put me in the mood to bake? Are there brown bananas in your freezer or on the counter?
Here's one of my favorite cookie recipes. These are called
Banana Bread Cookies
and I think you will love these.
1/2 cup white sugar
1/2 cup brown sugar
1 cup butter
2 eggs
1 tsp vanilla
2 cups all-purpose flour
1 tsp baking soda
1 tsp cinnamon
3 ripe bananas
2 cups rolled oats
1 cup walnuts
Oven 375 degrees
Cream together butter and sugars. Beat in eggs and vanilla. Add flour, baking soda & cinnamon.
Mix well. Mix in bananas, oats and walnuts. Drop by spoonful on a greased or parchment paper lined cookie tray. Bake for 10 to 12 minutes.
These are delicious!
and they go great with tea.
It looks like

Roslyn

has a new home.
It will fit in lovely with many of

Sandi's

tea things.
I'm still de-cluttering so check back again soon.
hugs, Deb