A family member posted this photo of my granny taken around 1965 standing at the side of her little clap-board farm house.
This is how I remember her. Always wearing a simple apron and squinting in the sun. She would stroll around the lawn keeping an eye on the grand-kids with her arms behind her back. She would never wear sun-glasses. She was the kindest soul to ever walk this earth yet a pioneer woman through and through.
Speaking of kindness, I was delighted to find a parcel at my door this week.
Susan
from
http://mymothersapronstrings.blogspot.ca/
sent me a beautiful hand-made apron and I am just thrilled. Look how sweet this is.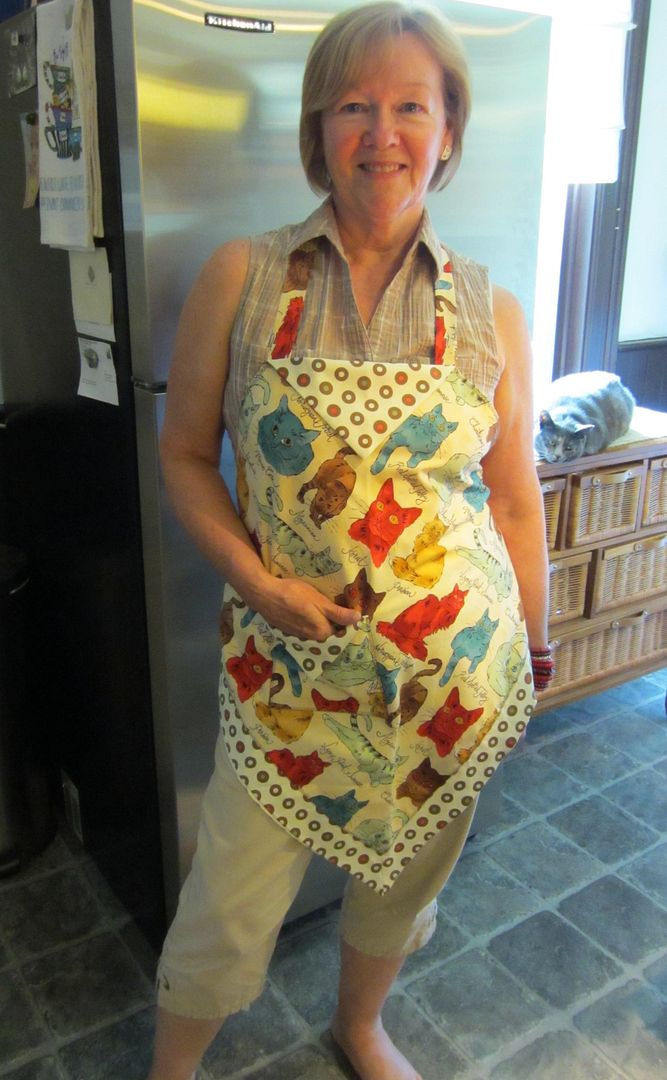 I think every breed of cat is shown on the fabric and the colours are gorgeous.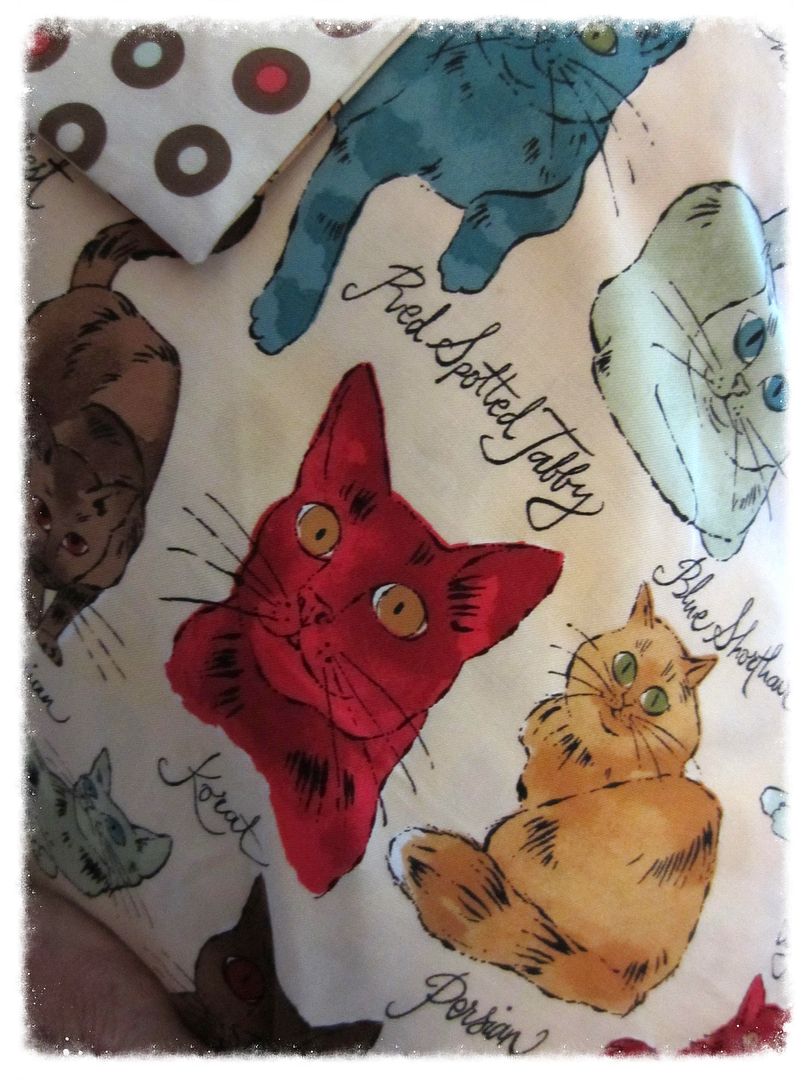 It has beautiful, long apron strings and a little pocket, too, which will come in very handy.
Annie
says I can keep her treats in there. ;-)
Thank you so much
Susan
. What a thoughtful gift and so kind of you to think of me. If it wasn't +30C today I would bake something delicious but I'm afraid it is going to be another barbecue night for us.
Susan
is a wonderful baker and posts many scrumptious recipes on her blog. Go take a peek...
http://mymothersapronstrings.blogspot.ca/
This will always be my favorite apron. :)
hugs, Deb