Two little cuties for you today while out walking
Kane
.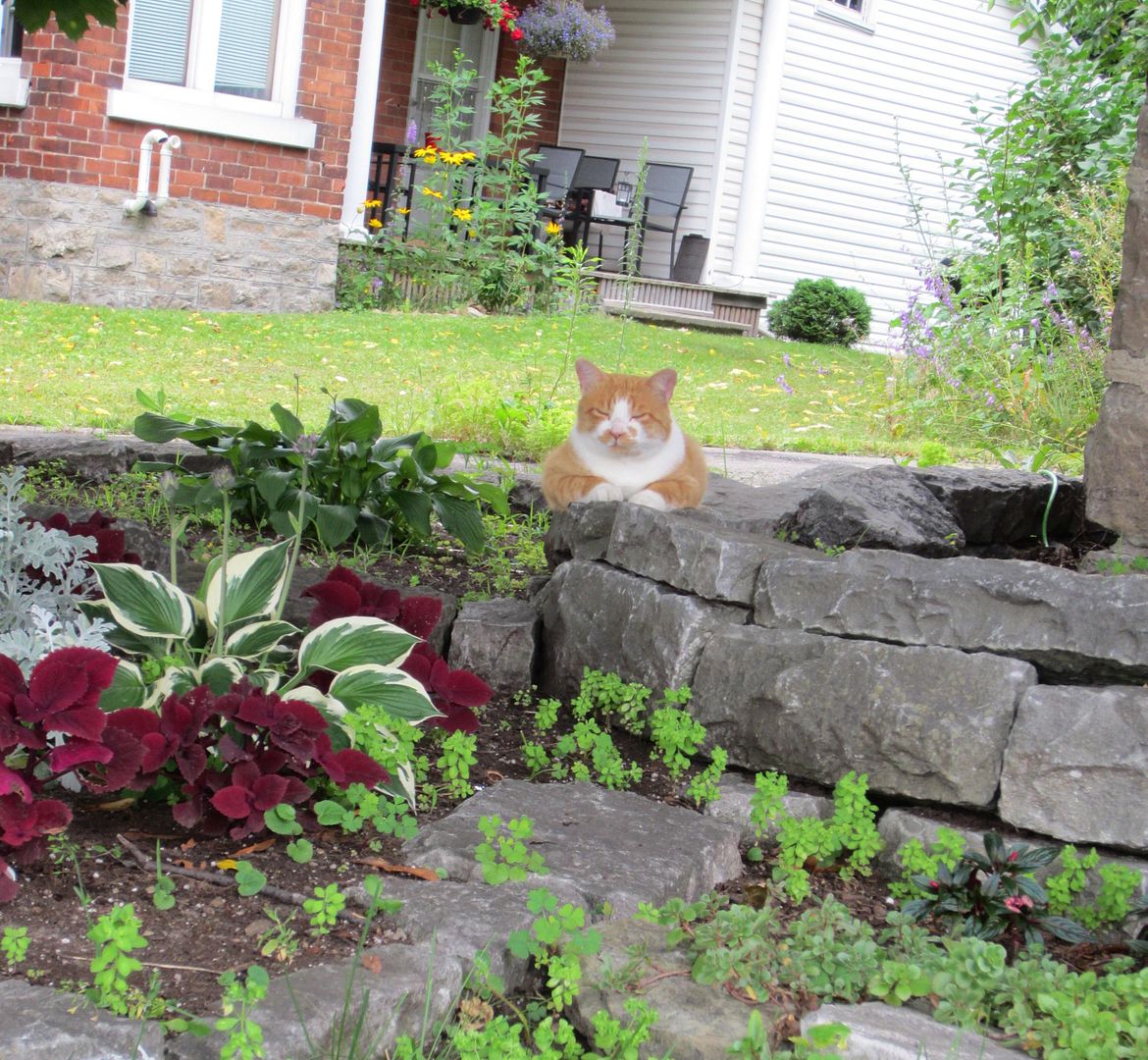 I see cats everywhere in this town.
and then a face that brings a smile...
Is he not adorable? He is
Cortez,
my kitty-client.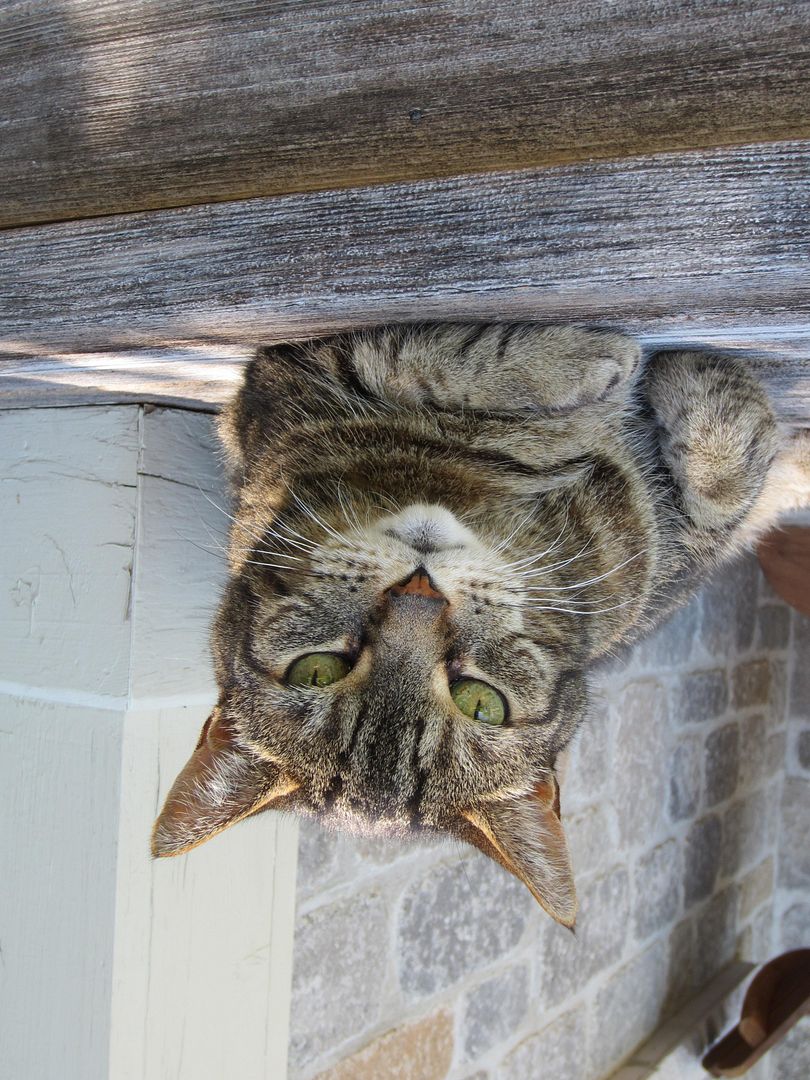 He lives in the country and enjoys a little time with me on his deck in the afternoon.
It was a gorgeous day.
Not too hot and lots of sun. I was really busy cat-sitting and then finished up with dinner at the pub with family. Here are two of my favorite dinner buddies.
Two smiles for Nana...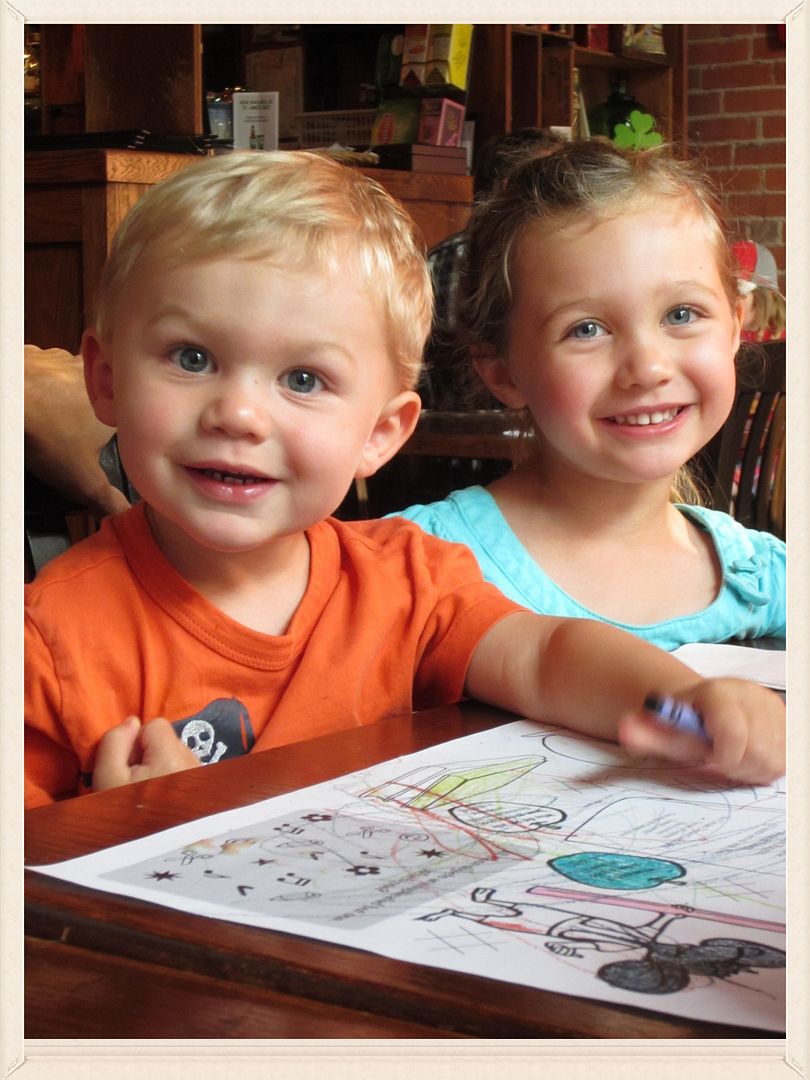 Bradley and Riley
Fabulous faces, all around.
Well, if that isn't just what I needed. :-)))
hugs, Deb