While
Audrey
watched the leaves fall from our huge maple tree
I poured myself a cup of pumpkin orange tea in my favorite Fall tea-cup.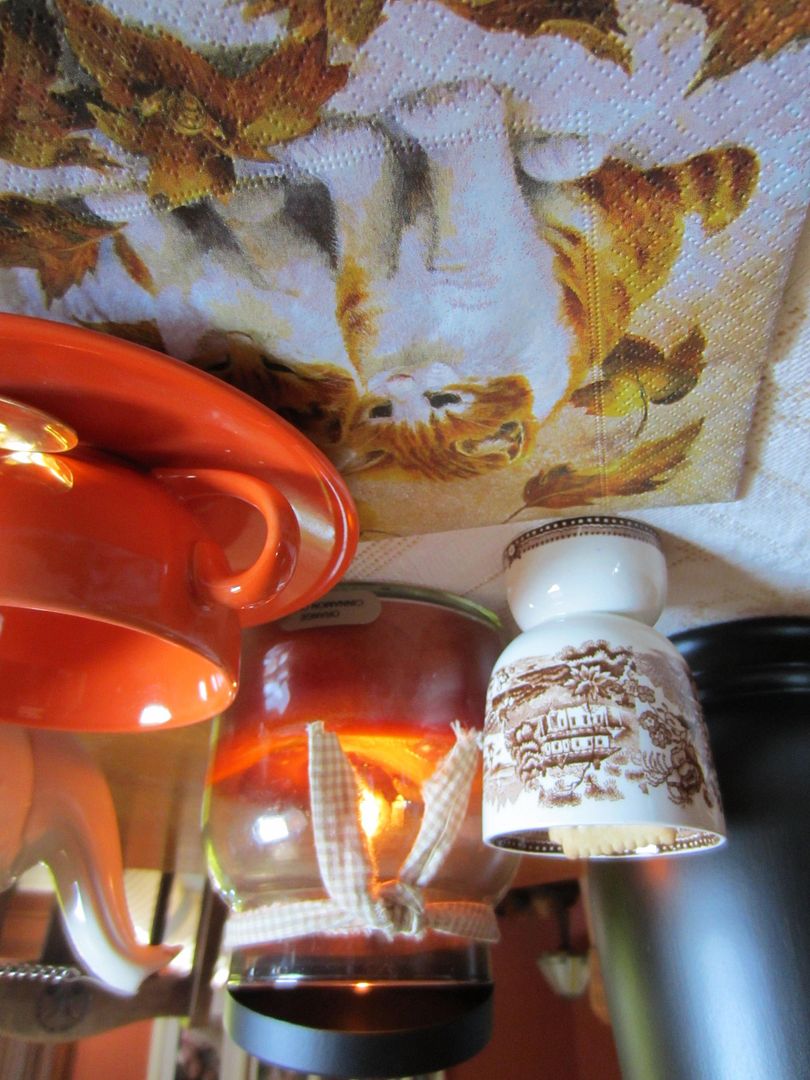 I added honey so a plain tea cookie is just fine.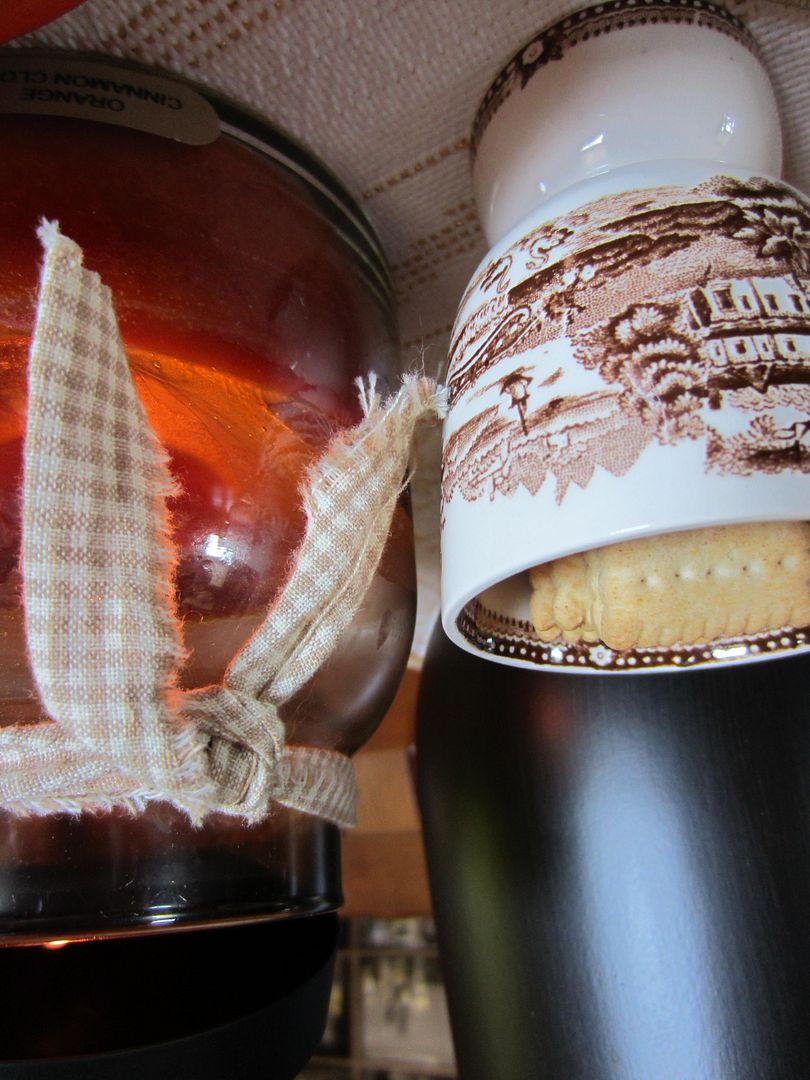 This is a delicious loose tea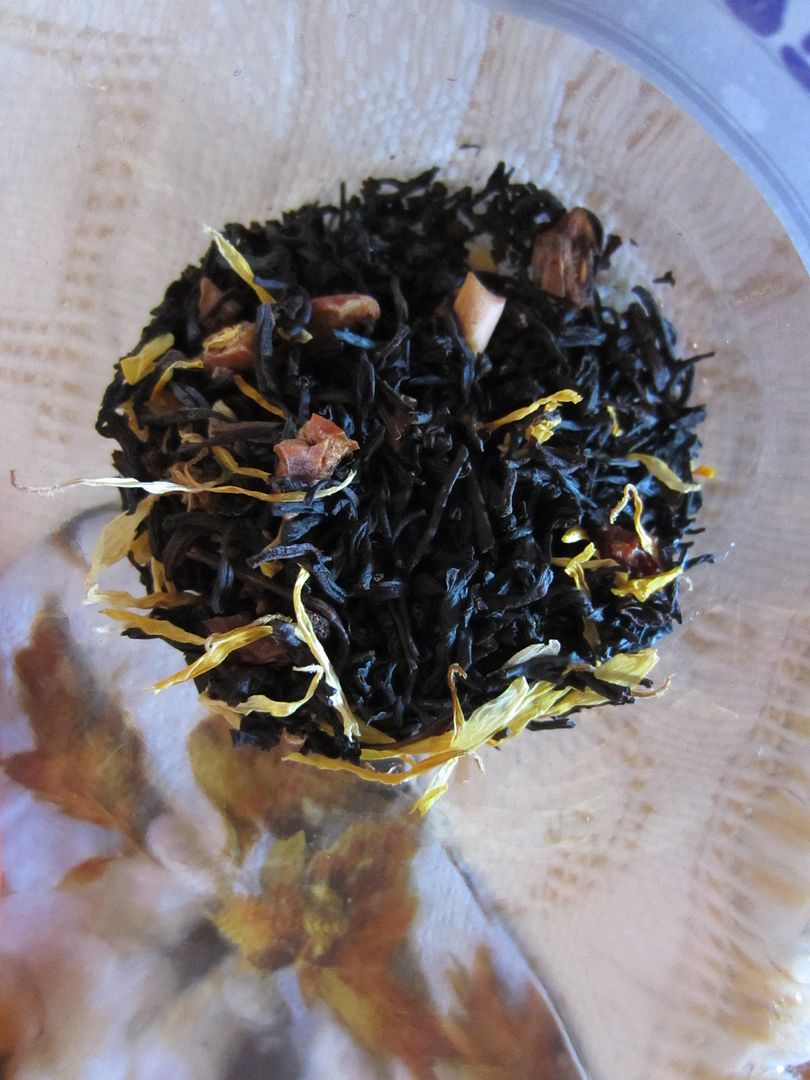 Pretty, isn't it?
and I used my favorite cream-coloured tea-pot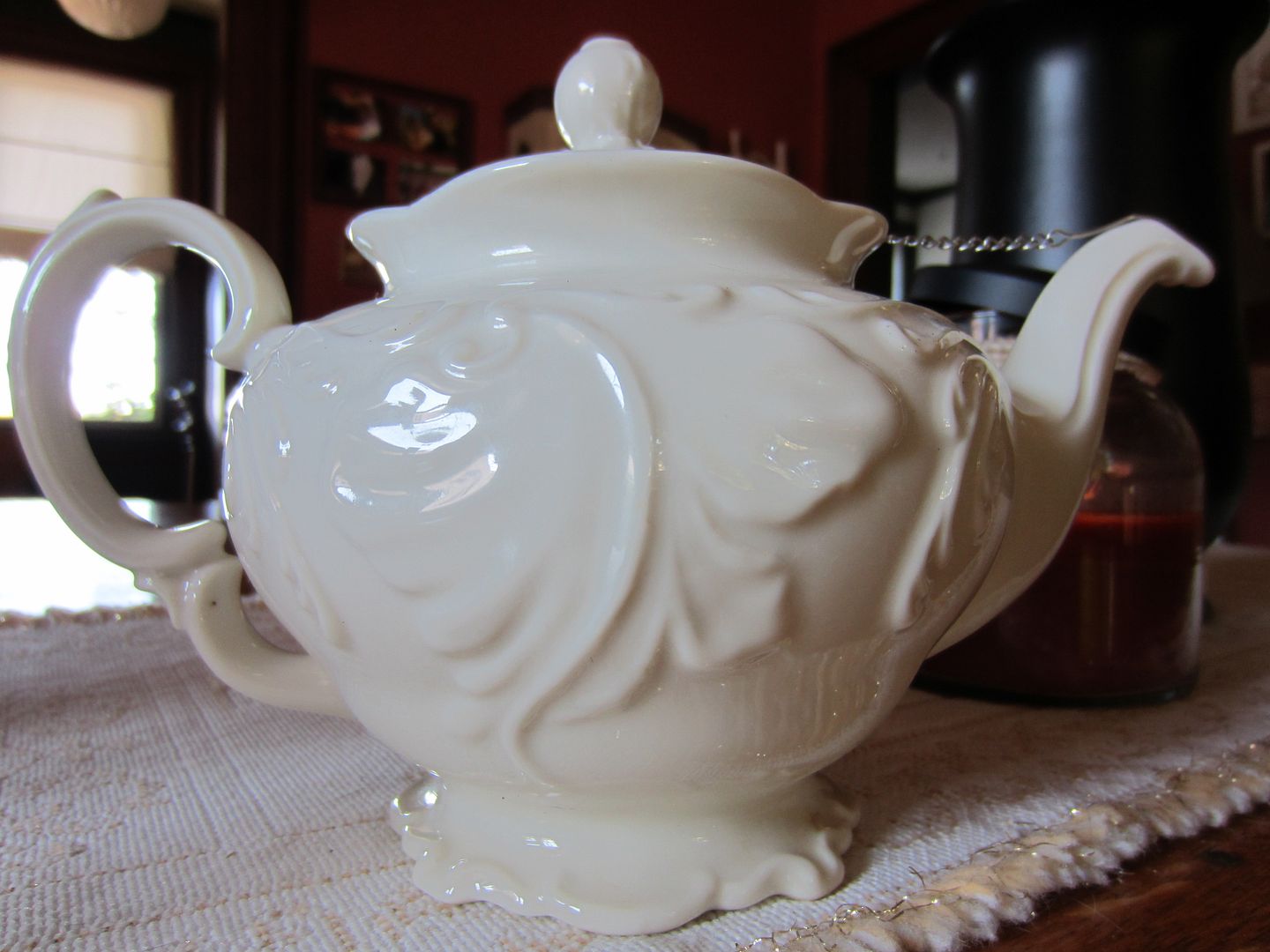 Steaming hot
and just a teaspoon of honey added. It really hit the spot. Before I left to do the afternoon rounds I drank half the pot. The house smelled of orange cinnamon clove from my candle and the sun streamed through the dining-room windows.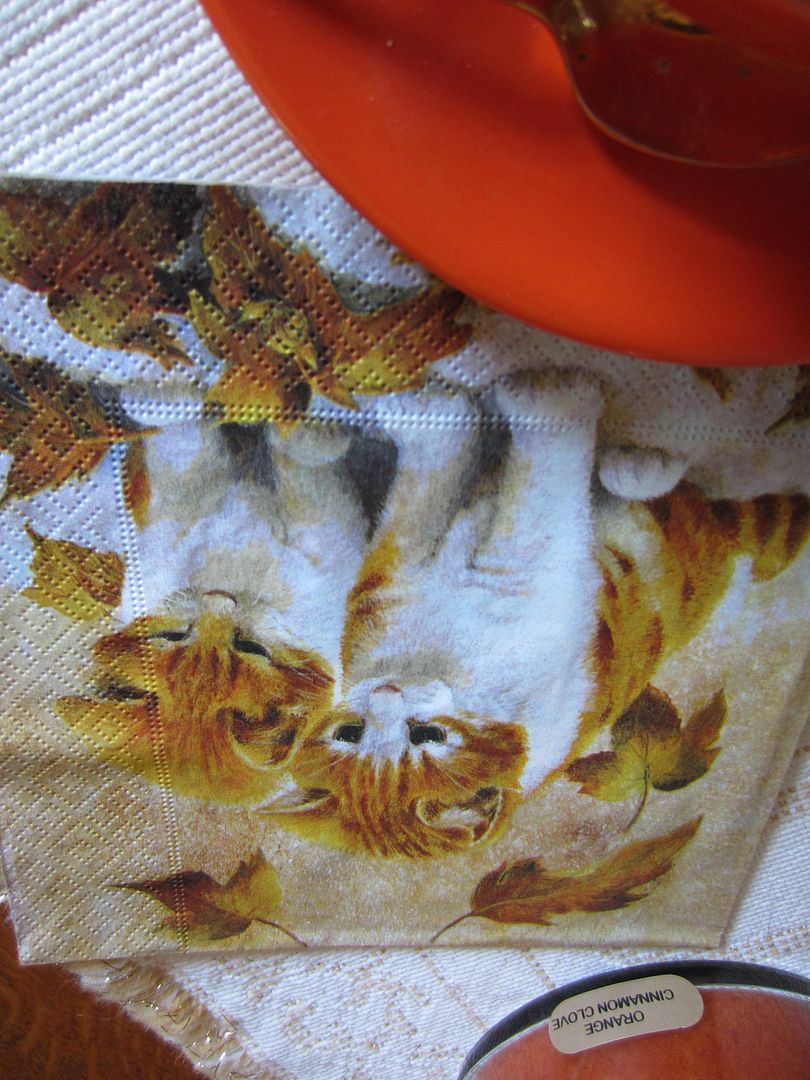 Yes, October is here and I welcome it with open arms.
hugs, Deb