Thanksgiving 2013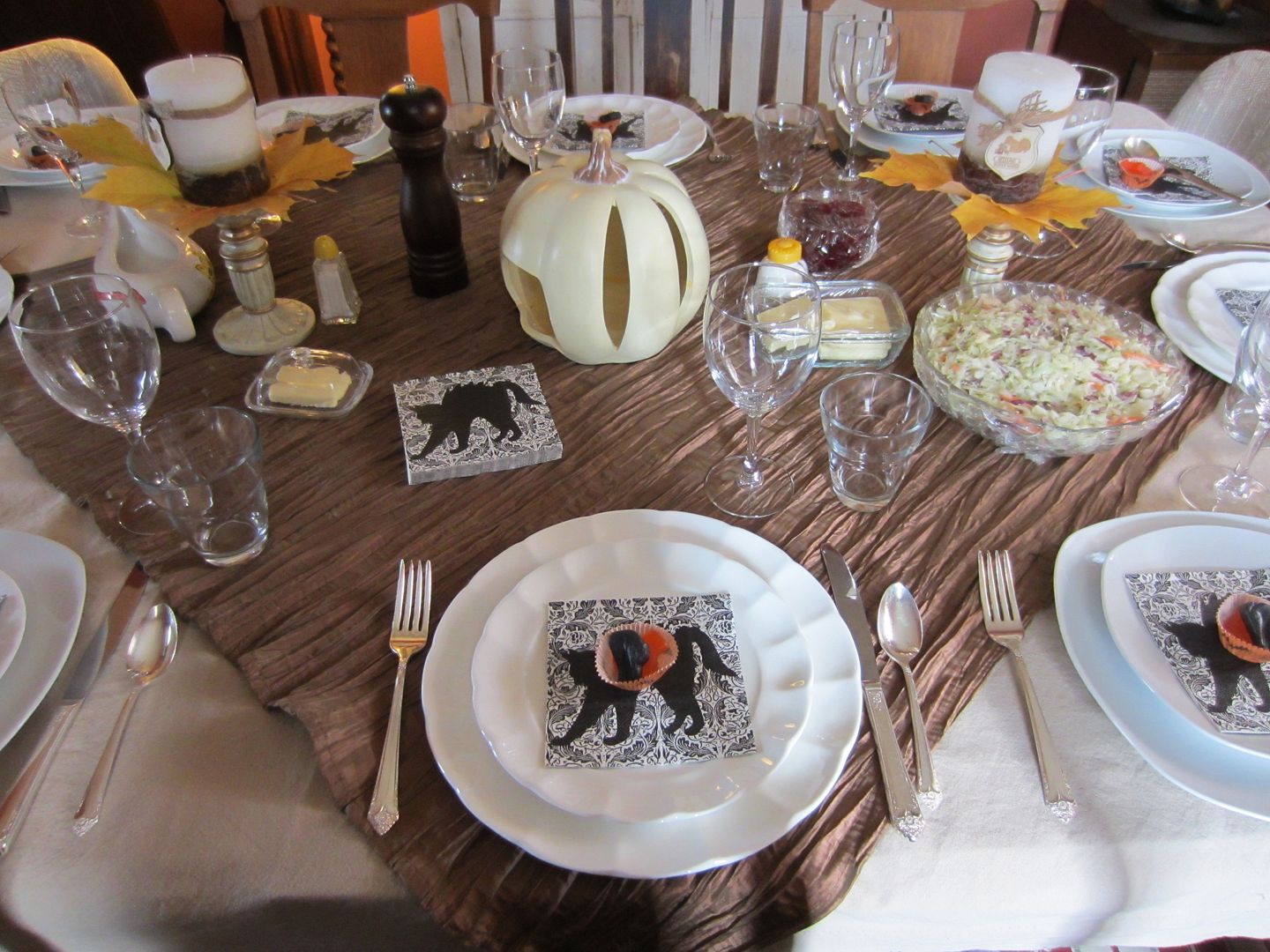 When dressing the table I kept the little ones in mind.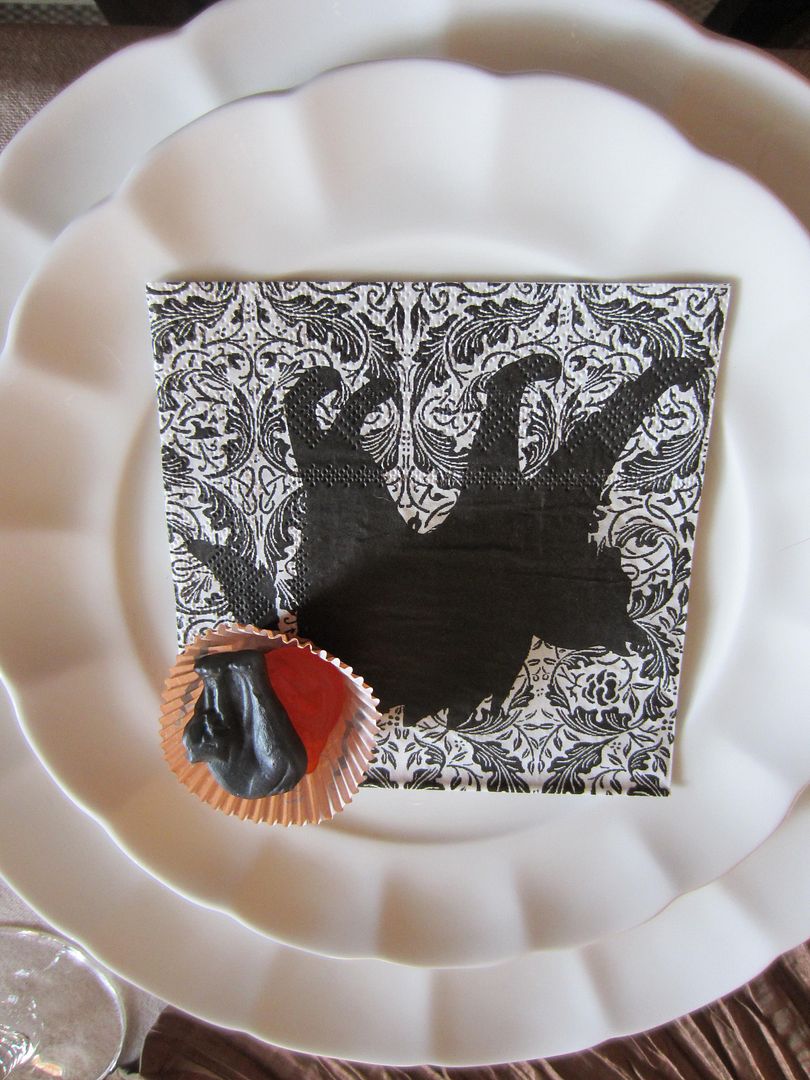 Gummy pumpkins and licorice cats
Lots to be thankful for...like pumpkin pie, for a start.
I'm thankful for this wonderful family with all that we share.
Riley
chattin' with
Audrey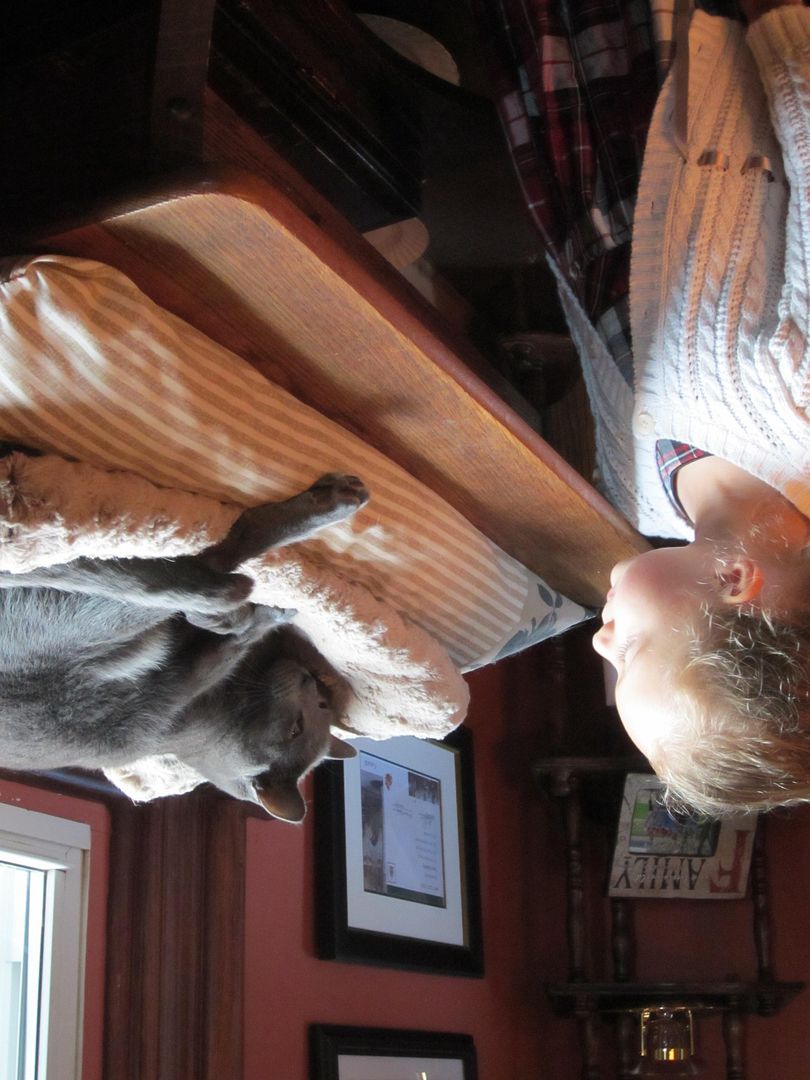 Yes, she stuck around today. She couldn't quite figure out what to make of Riley, though. She wasn't giving up her bed to anybody. They just stared at each other most of the time.
We had a long-time friend of the family join us this year. I have known Chels since she was a tot and look at the beauty she is today.
Allie and Chelsea
We were squeezed in like thankful sardines.
I hope all my Canadian friends had a wonderful Thanksgiving.
Does this mean I can start thinking

Christmas

now? YES!! Right after I take a nap.
hugs, Deb