It's time to fluff up the blankies and stick them in the ever-loved, chewed-up cardboard boxes.
They must pass inspection in our home.
I'd say this one passed.
It's getting cooler outside for the next few days so kitties must stay warm and cozy. They just must.
What makes you warm and cozy? For me it's a hot cup of tea and a yummy snack.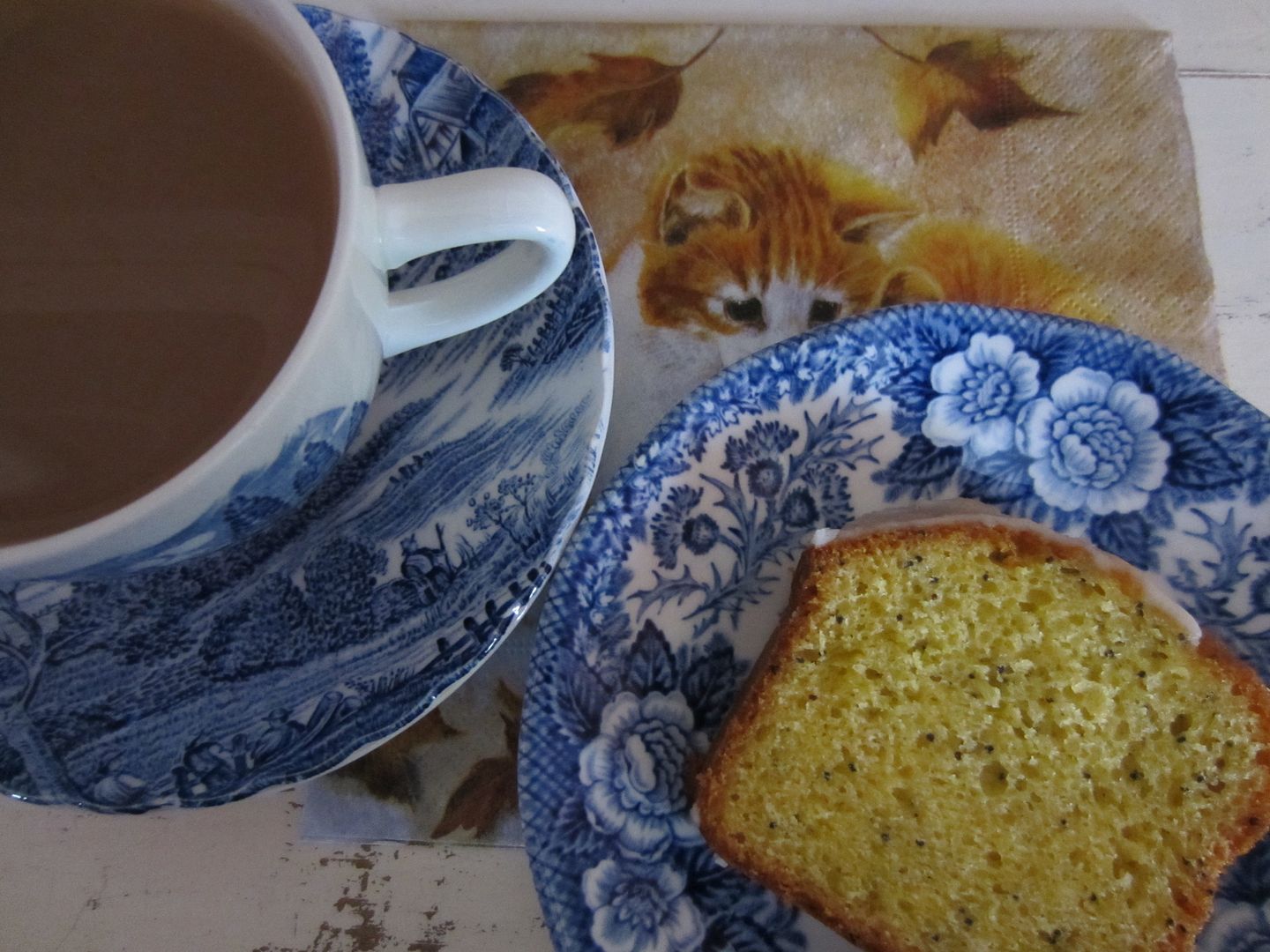 Like this
lemon poppy-seed loaf cake
with black tea. I add a little milk but no honey this time.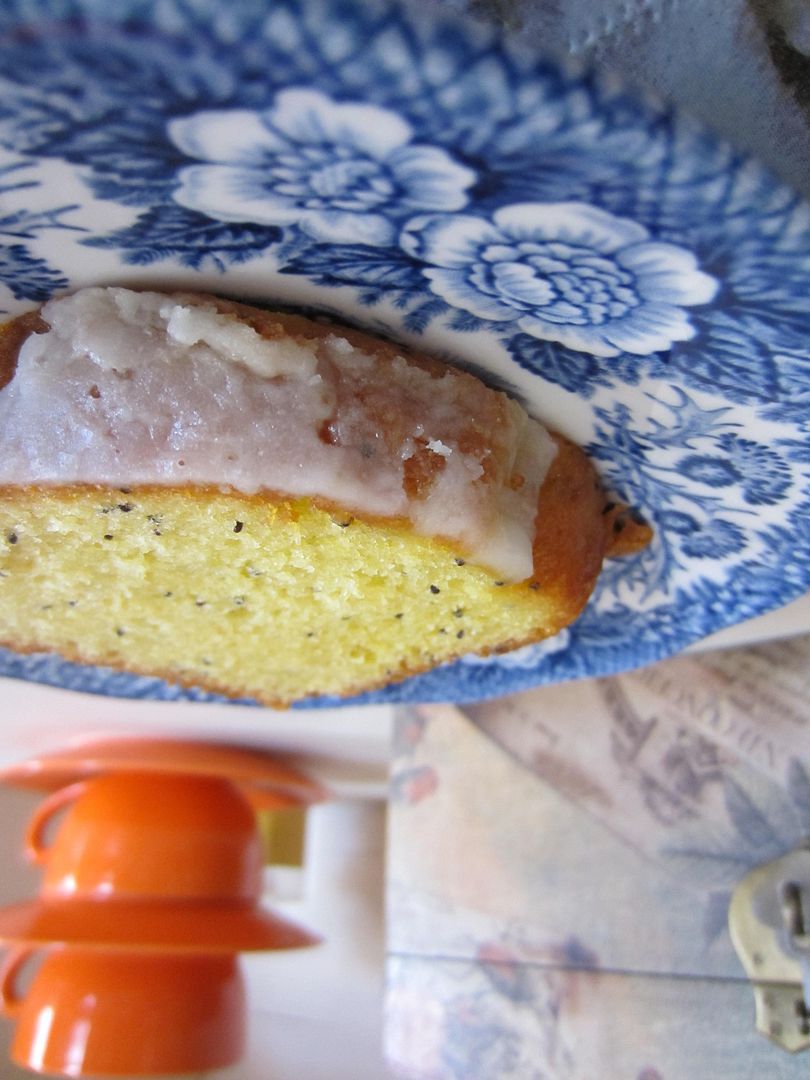 Because this cake has an icing layer it is sweet enough.
My blue and white dishes come out for the colder season, too. They are a favorite all year round for me.
Most are kept in my little french country cupboard.
Audrey
wants to say
"Howdy"
and show you that she can look normal and quite sophisticated.
She sure has grown into a beauty. A brat, mind you, but a beauty.
Joining
http://camera-critters.blogspot.ca/
hugs, Deb