There are some days that you just feel more appreciated than others. Like last Saturday for instance. As I dished out the 'stinky stuff' to three of my kitty-clients,
Matrix
came over to give me a hand-butt to say
"Thanks for the grub ."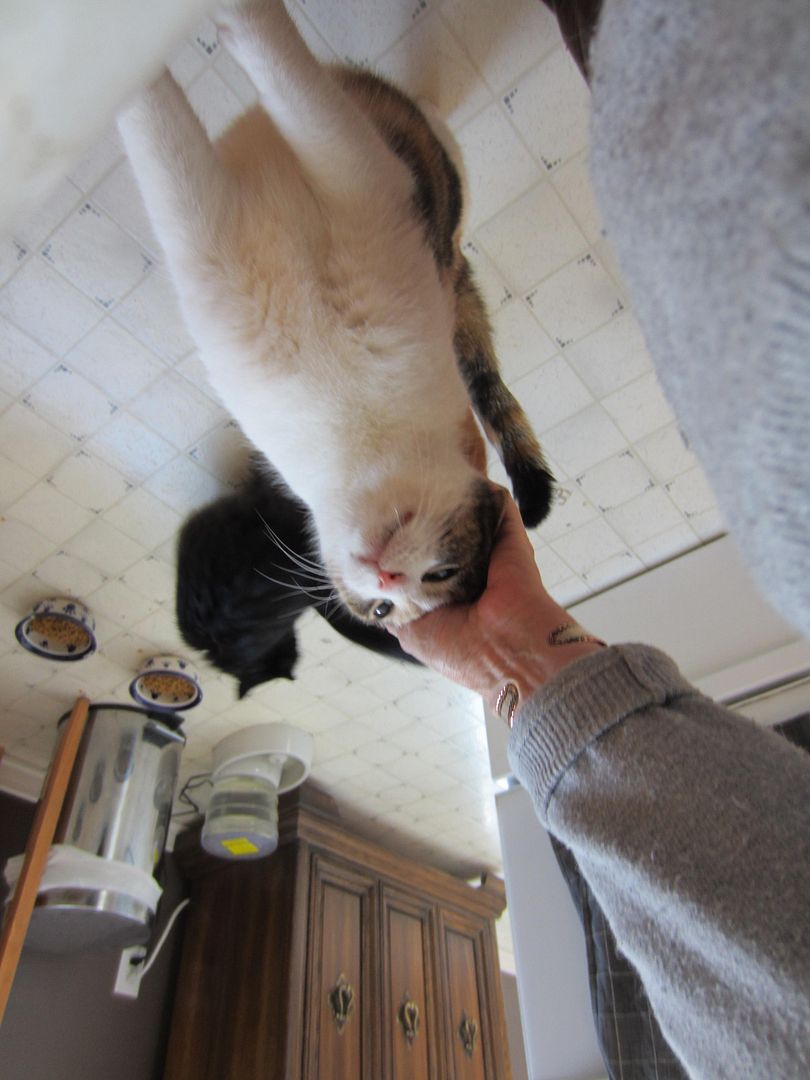 Well, she got an extra spoonful for that gesture.
Caesar's
favorite resting place is his pool table but he always gets up to greet me when I arrive. He is as soft as silk and rubs his head on my hands when I talk to him .
He is one of the most handsome cats I have ever met.
Oh, and don't he know it. ha!
Pretty
Petra
. She took a day or two to warm up to me but now we are best of friends.
Following her lunch and a brushing she then enjoys a few treats on her window perch. This kitty chirps like a bird.
Have I mentioned lately that I love my job?
I do!
A tip for animal safety...
Before disposing of these plastic do-dads take a moment to cut the circles up because it is reported that the wildlife get their heads caught in them at the dumping sights when they are scavenging for food.
That includes feral cats, too.
hugs, Deb