I'm glad I was not born before tea.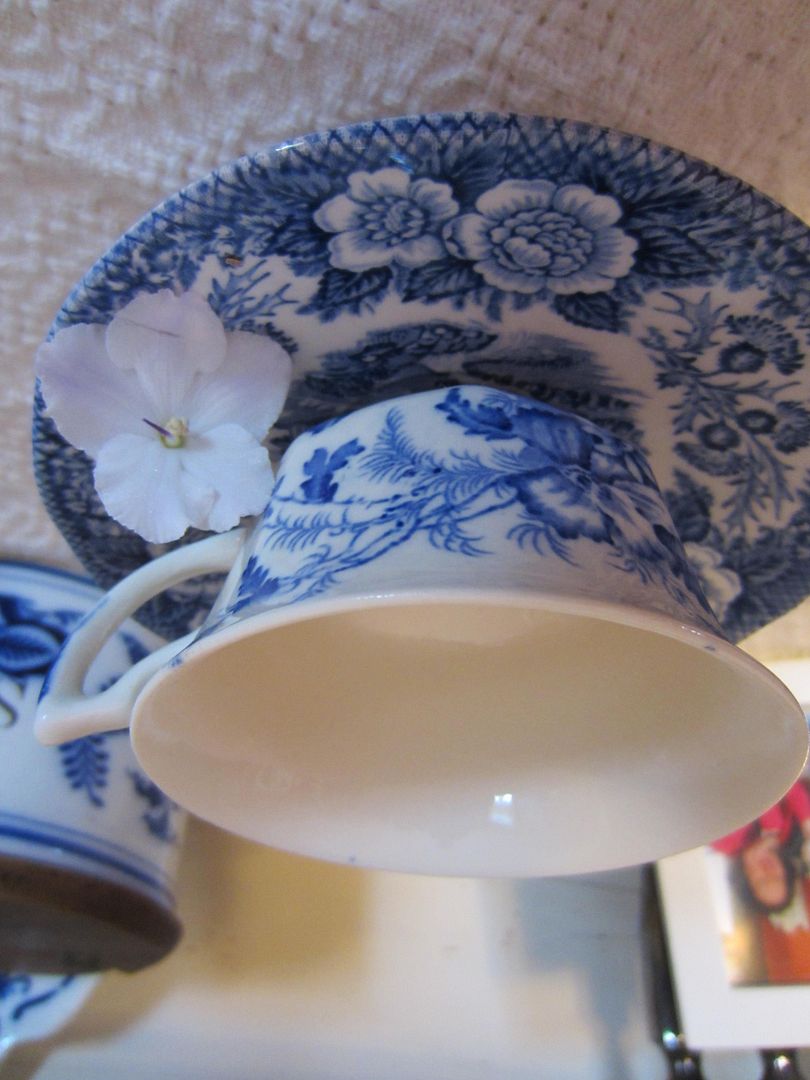 I like to mis-match tea-cups and saucers. It's so easy to do with blue and white china.
My favorite tea presently is
English Breakfast Tea
along with a cranberry scone (red cranberries for Valentine's Day) for a little treat. Delish!
I'm not the only one happy to see the sun rising earlier in the morning now.
My little
Peach
is never far from me and enjoys a tea break.
And this is why my violets are a little more 'hairy' than most.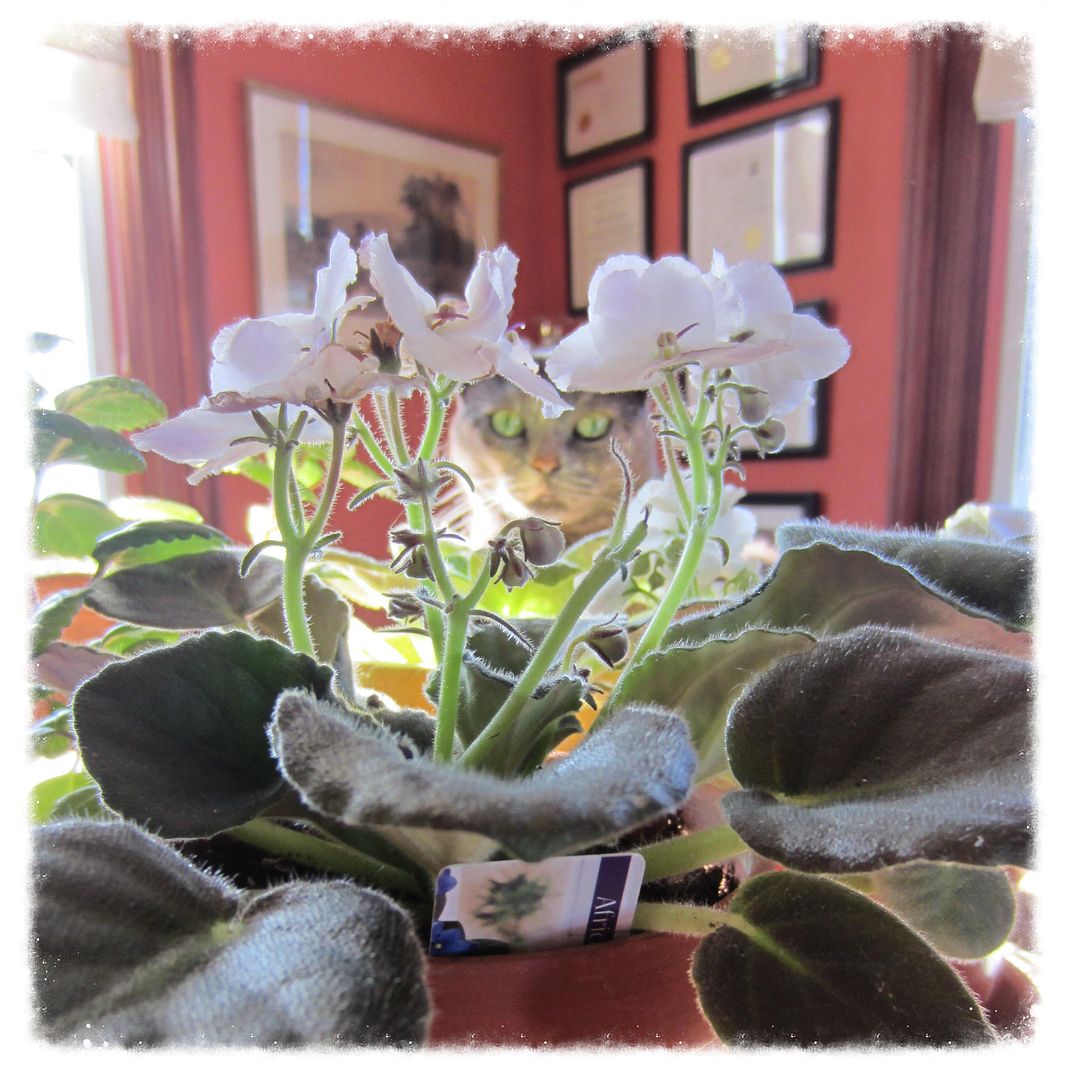 hugs, Deb