Today was my last day to care for my 'country cats'.
It was a calm, quiet day with no wind and the sun shining off and on.
I finished up and bid farewell to
Doc, Matrix and Maple.
As I was heading back I looked over to see if the orange tabby-cat might again be sleeping in the barn window.
Well, he wasn't sleeping but instead having a staring contest with a cow.
I captured their moment from the road.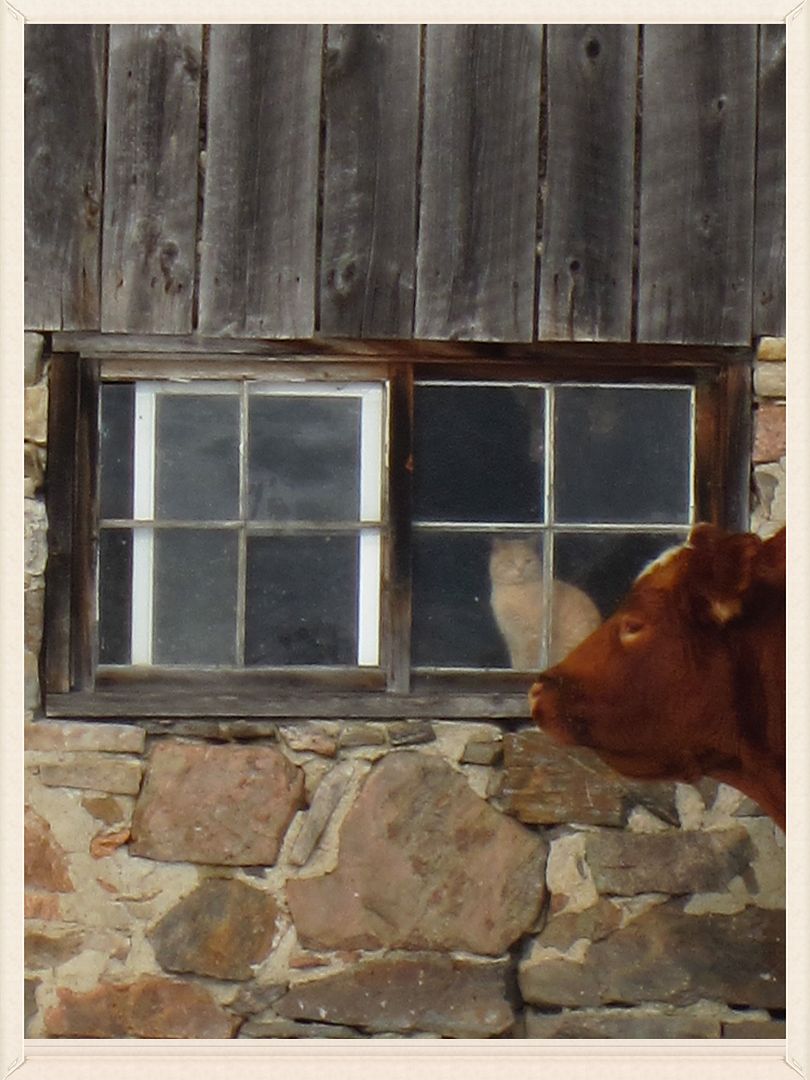 I hope he has a good life. He does look content to me.
I always worry about barn cats although I do know of some that are well-loved and cared for.
We are to get yet another blast of winter in the next few days.
Are you all worn out yet from this long, cold winter?
I know I am.
I'm seeking out anything that might have a hint of Spring to it.
Stay warm.
Deb