Driving the back roads of Lanark with the sun shining on a cold, frigid day is a real bonus to cat-sitting. I love to care for country cats on these beautiful days. Now, 'country cats' is a loose term since all of my clients cats are in-door and very pampered. But on the way to their homes I do get to see lots of farms and the odd farm animal along the fences. I spotted this ginger barn-cat enjoying a snooze in the morning sun.
I spotted him from the road.
See the window on the left (below) ...I know, one never gets past me.
I had seven cats to care for today.
Here is one of my gorgeous kitty clients
This is
Doc
washing up after his breakfast.
He found a sun-puddle to spend the morning in.
Did you know that
Doc
has chocolate coloured eyes?
Uh huh!
Then it was off to visit with this handsome devil.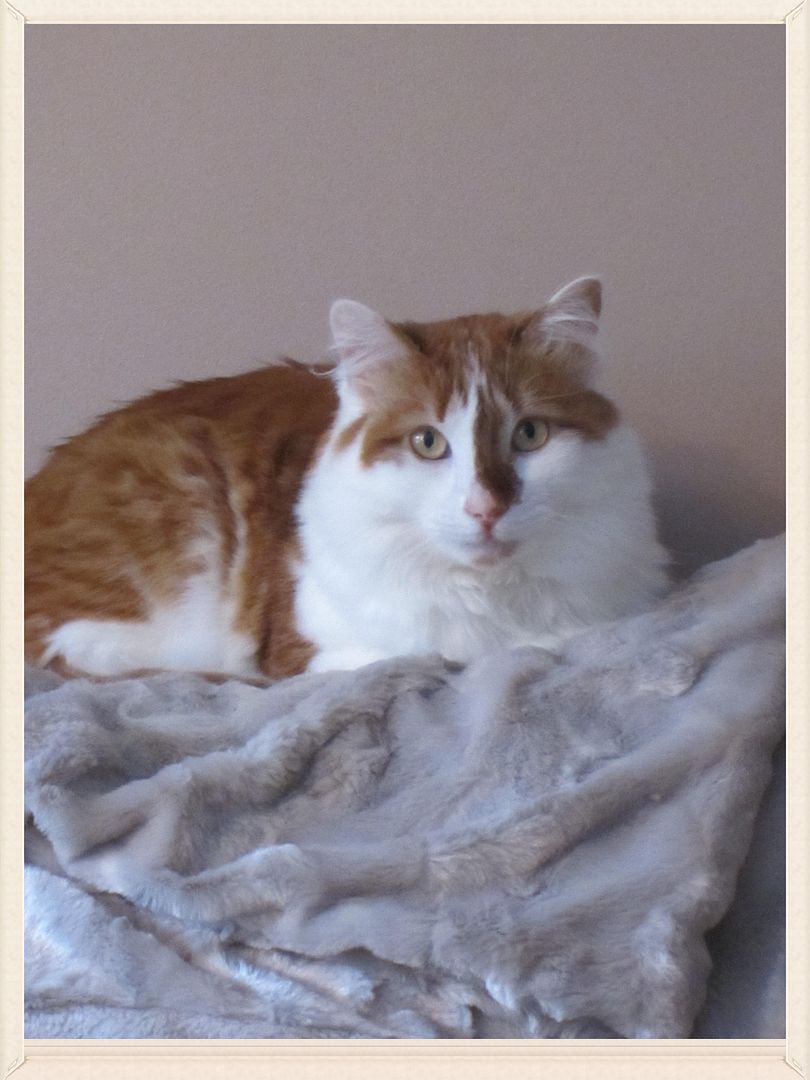 and his shy side-kick.
Love these sunny, February days.
hugs, Deb