After caring for some stay-at-home cats near Perth today I took the backroads home and headed to Almonte. I had a reason and it wasn't just to grab a fresh loaf of whole wheat bread at Baker Bob's fine shop. No, I headed straight to a little antique/thrift shop where I saw something last week but made the decision to pass it up. Since then, I regretted it.
It was this little bowl that lured me back into the shop.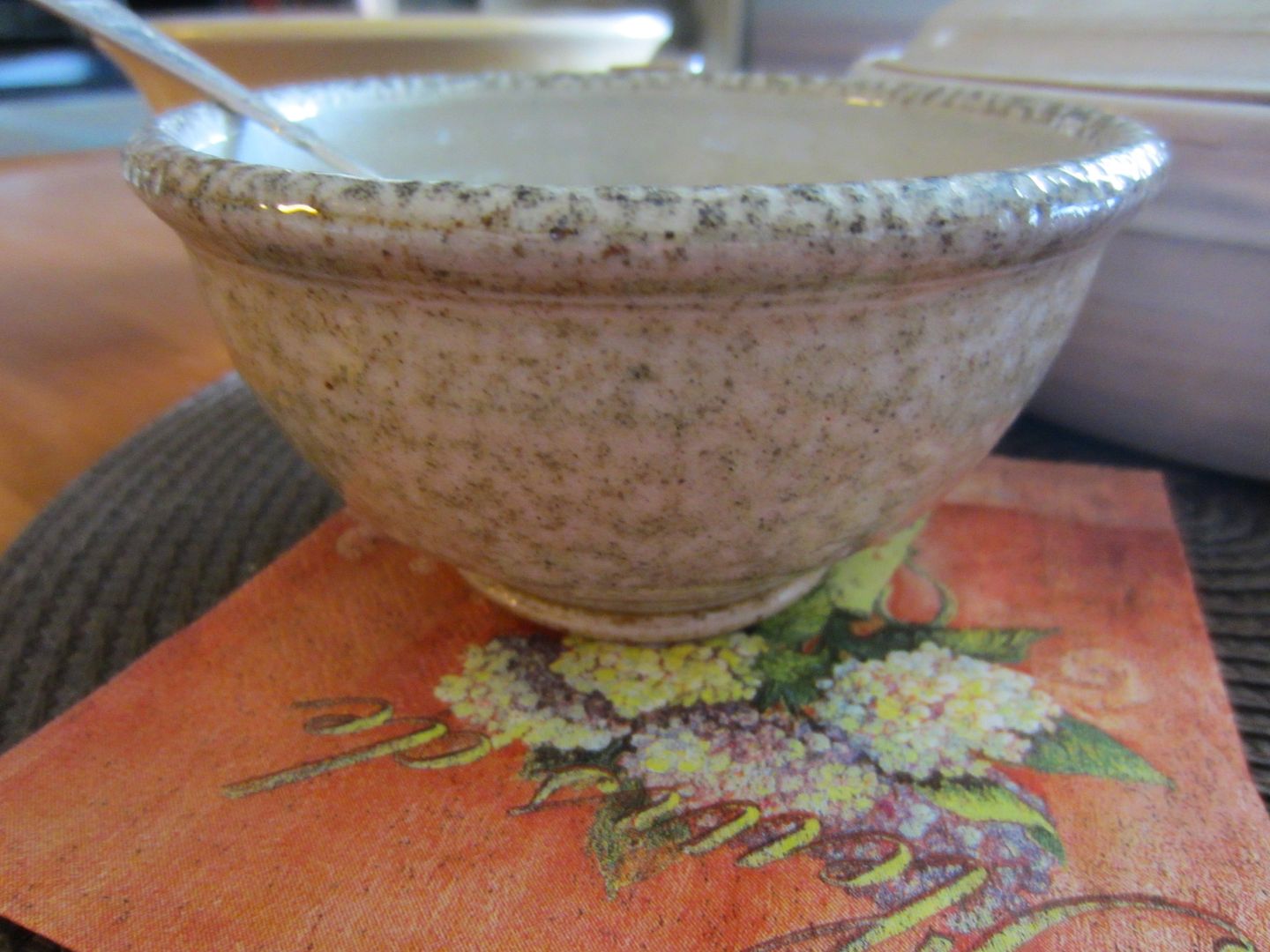 When I brought it to the cash the owner said "Oh, you are buying a
Jackie
bowl". Well, I knew this bowl was made in Perth and was an 'empty bowl' by name but she affectionately named it the
Jackie bowl.
She said she had many at home and felt she should let someone else discover this one.
'Jackie'
was
Jackie Seaton
, the founder of the
Empty Bowl
project here in Perth, Ontario. You can read all about it here...
/
http://emptybowls.ca/
I have shown you a beautiful pottery bowl that was given to me as a gift years back and it, too, was a
Jackie
bowl. And now I have two. :) It was only $12.00, imagine.
I added it to my step-back cupboard and will be reminded, whenever I use it, of the dedication and talents of this local potter,
Jackie Seaton.
He was a remarkable man and is missed by all who knew him.
hugs, Deb