The sun shone and the house smelled of blueberry/banana muffins.
Sometimes I need to play in my china cabinet. It's one of my favorite things to do.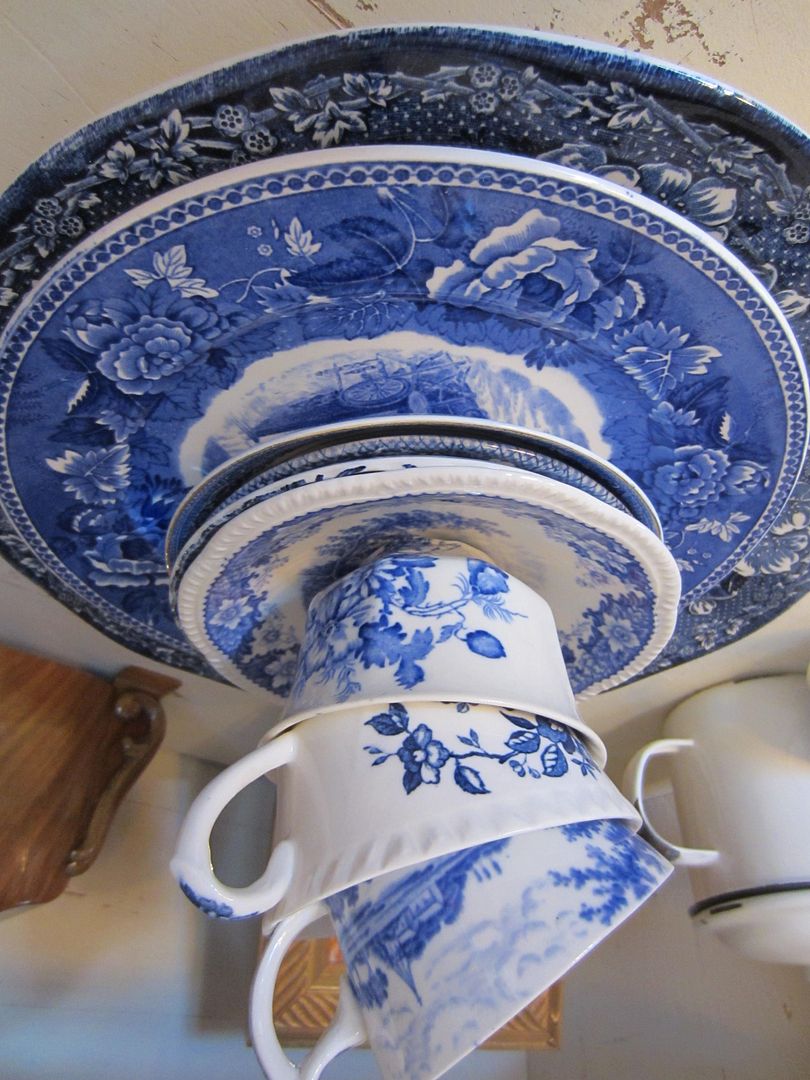 I love my blue and white dishes.
There are so many blueberries and bananas in my
favorite muffins
that I think we can count them as a fruit.
"Won't you come for a cup of tea and a muffin...um..I mean some fruit?"
Am I bugging you with my singing,
Annie
?
I think not.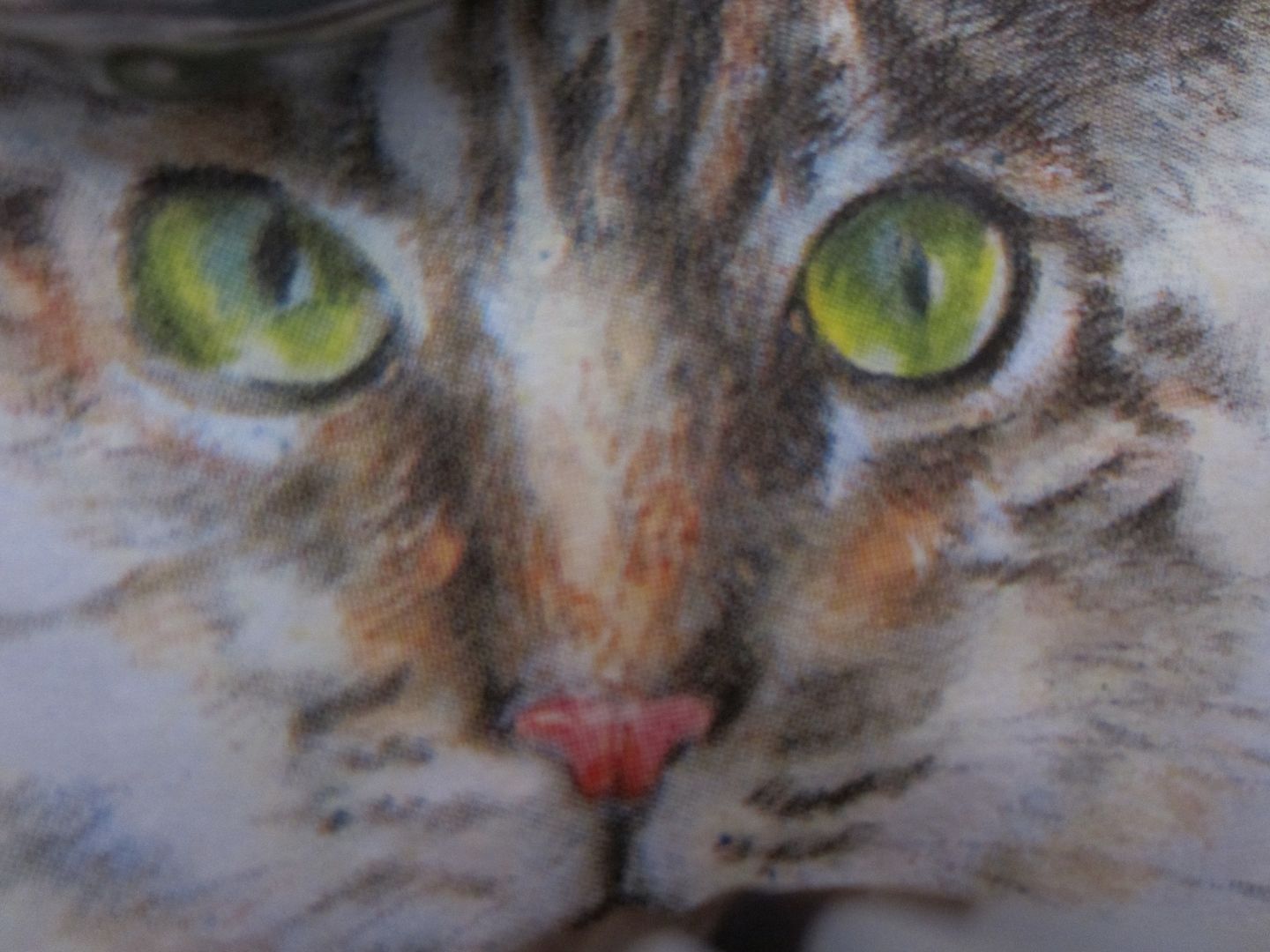 Here's the recipe...
Banana
-Blueberry
Whole Wheat
Muffins. NOW HOW HEALTHY IS THAT?
1 cup whole wheat flour
3/4 cup all purpose flour
1/4 cup wheat germ
1 tsp. baking soda
1/2 tsp salt
1/2 cup butter
1/4 cup sugar
1/4 cup brown sugar
2 eggs
2 ripe bananas
1/3 cup milk
1 tsp. vanilla extract
1 cup frozen blueberries ( I have used fresh and that's fine, too)
Preheat oven 375
In a bowl, whisk together flours, wheat germ, baking soda and salt.
In a large bowl beat butter and sugars until light and fluffy. Add eggs. In another bowl, mash bananas with fork and stir in milk & vanilla.
Add dry ingr. and banana mixture alternately to the wet mixture.
When mixed, add your one cup of blueberries. Mix lightly.
Pop into muffin cups and bake at 375 degrees for 20 - 23 minutes. Do the tooth-pick test.
Enjoy your fruit. :-)
I'm joining
A Favorite Thing
at
http://mockingbirdhillcottage.com/
&
Anything Blue Friday
at
http://thededicatedhouse.blogspot.ca/
Hugs, Deb