The drive to
Cortez and Teddy's
home is the best medicine for high blood pressure. You pass by gorgeous farms and take in the lovely sight of horses enjoying the sun on a cool, windy day.
I love doing cat-care in the country.
Teddy
met me at the door and he was livid. How dare they leave him to pace around the house (albeit a beautiful house) when he undoubtedly should be outside chasing the morning doves.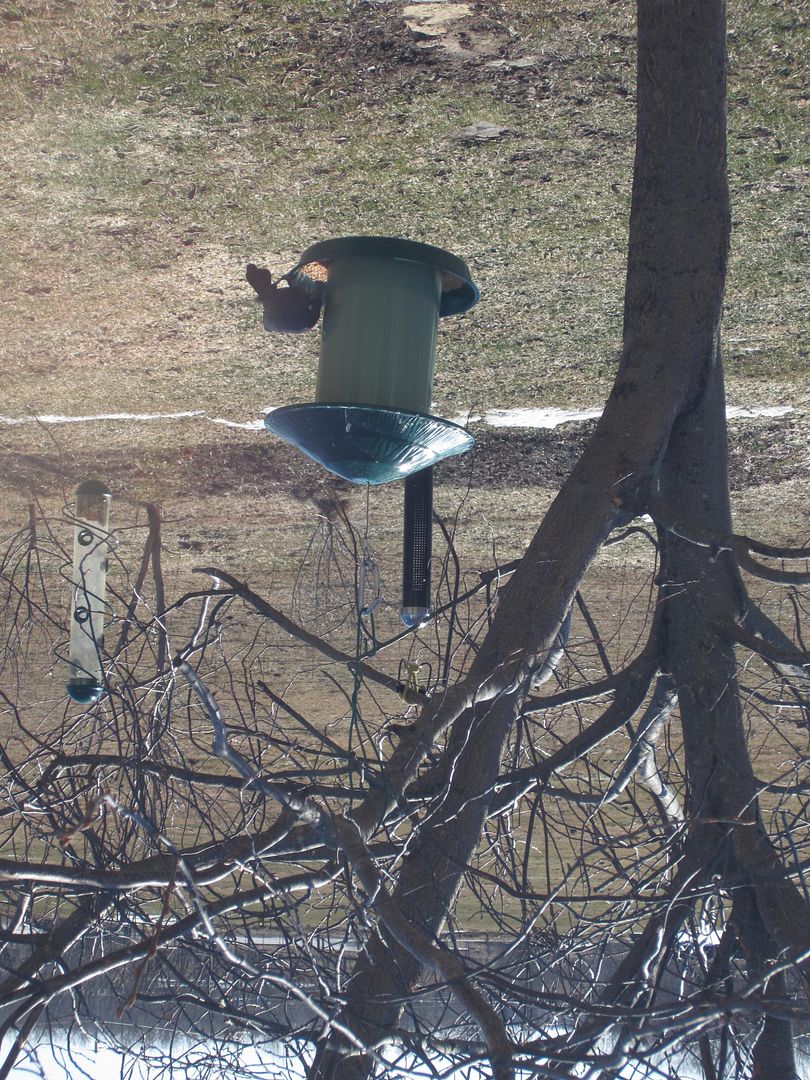 Poor Teddy
. So, he immediately brought me over to the patio doors and gave me a look that would melt your heart. He gave a plaintive 'meow'.
Poor Teddy.
Does he not know what he is up against with this very experienced cat-sitter? I said to him, "
Teddy
, it is cold outside. There is no-one to let you in tonight. There are fishers (of the wolverine family) in the area. I was given instructions to keep you in." This time he screamed at me. "Will you be happy if I brush you? Or how about I crack open a can of stinky goodness and you can share it with your very calm and cool friend,
Cortez
? Or would some cat treats make you happy?"
With his ears back he took stock of his options. He settled for a bowl full of chicken & liver pate.
After his feast, he rubbed up against the island and gave me a look that did melt my heart. He was happy. And
Cortez
is always happy as long as there is a sun-puddle to lie in.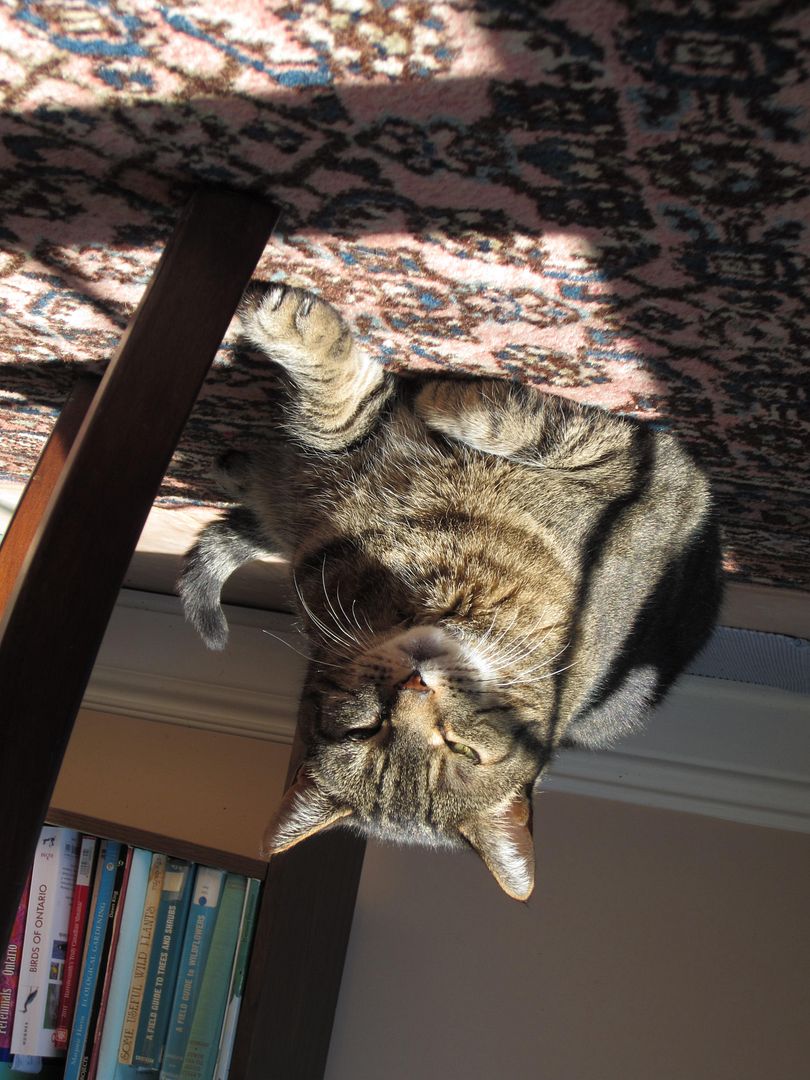 So, off I went knowing that
Teddy
would be occupied with a few kitty treats and
Cortez
was guaranteed an afternoon of puddle-napping
.
Being a cat-sitter means using tough-love sometimes. :(
hugs. Deb