What a great way to welcome in Spring.
These hardy flowers can be planted outside in pots now.
And there's nothing better for your kitty this Spring than a comfy window seat.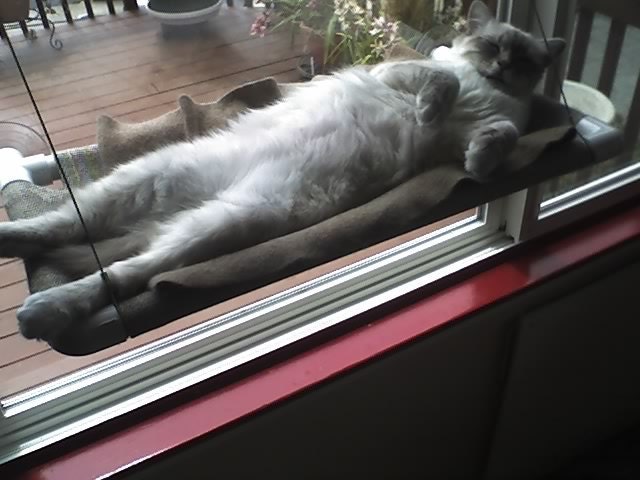 (source)
Some will hold two cats comfortably.
Audrey & Lily
The sun is shining
and I'm filling pots with pansies today.
Enjoy your day.
Hugs, Deb