I got a little later start to the day today. So did my walking buddy.
Some days you just get to sleep in.
Kane
is going on 13 now so I try to make his life as comfortable as I can. Not that he has ever had a bad day in his life since we adopted him from a shelter over 11 years ago. He's pretty spoiled. He suffered from environmental allergies (ragweed) all summer and just now his coat is coming back in on his chest and tummy.
I am down to four cats now in my care and will fill my time with many projects half done around here.
It will soon pick up again as more people are booked to fly south.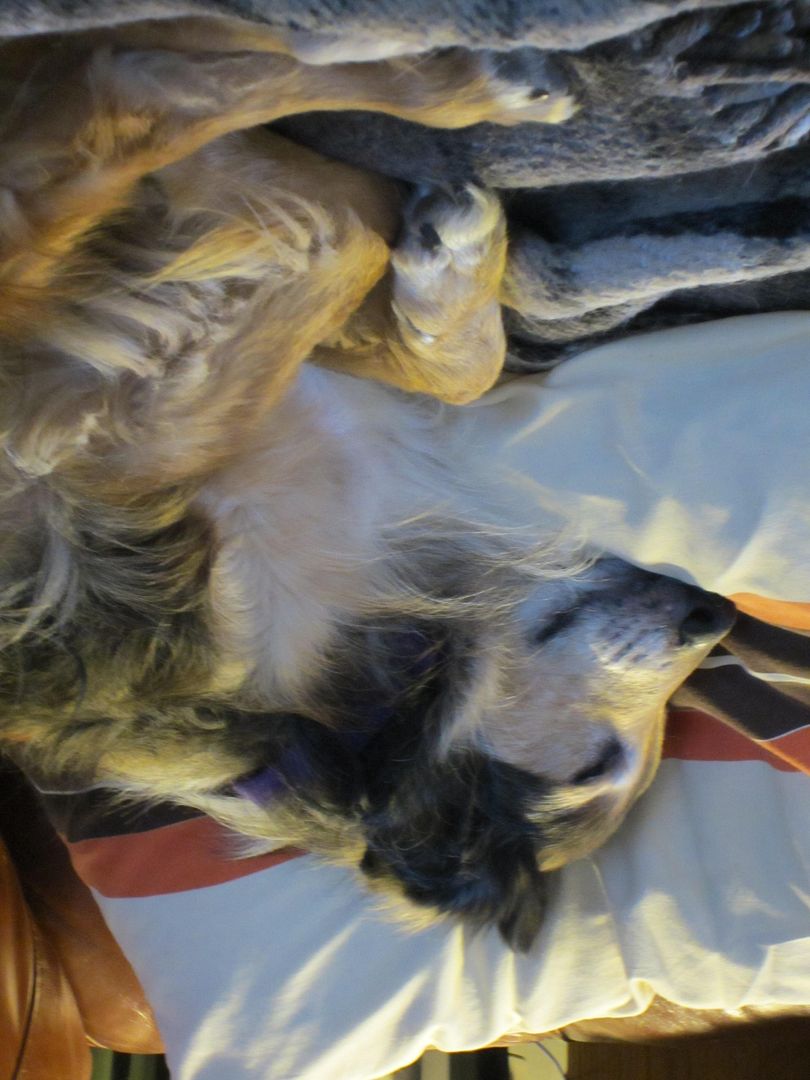 It's a dogs' life.
Kane
needs a good brushing so I'll get to that today. Kitties need nails clipped, too.
I am still purging cupboards, closets and drawers and that will continue until Spring.
"Surround yourself with only things you love"
I do believe it was
Oprah
that made this statement and it stuck in my head. At least I got something out of her show.
Well...that's easier said than done but we can certainly give it a go.
I bid farewell to m'ladies' until next time.
I have always called these sisters
(Emmi & Didi)
'the ladies'
but now I must throw a Downton Abbey twist to it.
I'm so happy their owners love to travel.
off to cat-sit. Have a wonderful day.
hugs, Deb