This photo was taken three years ago. This cat, named
Evee
has long since moved away with her family.
I will never forget her as this is my favorite
Just Cats
photo.
I started capturing '
cats in windows'
two years ago but just now realized that
Evee
was my very first
'cat-in-window'.
She was the perfect little cat. We spent many hours bonding as I brushed her thick, gold coat and dangled one of many of her favorite little mice to bat.
Evee
shared her home with
Ando
, a male tabby who was spectacular in his own right. Her family often travelled over-seas so our time together would be for two weeks at times.
Evee's
favorite thing for me to do was to snuggle up with a book and her tucked up close and just be together.
I was so sad to hear about the up-coming move but it goes with this job.
I suppose you would have to actually do what I do to understand how strong the bonds become between you and your clients' cats. They become like a little family to you all of their own.
I often think about her and hope she &
Ando
are healthy and happy.
I'm waiting for Spring.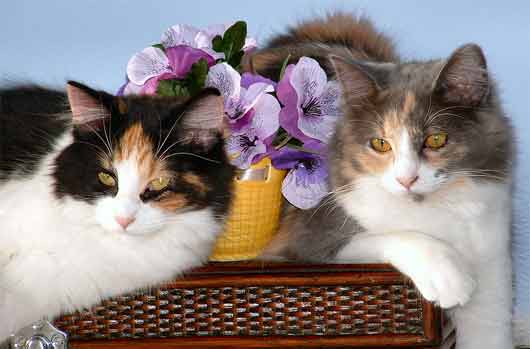 (Vibant Calico) (Pastel Calico)
hugs, Deb