Source
'Daisies are the 'happy flower'.
Daisies remind me of lazy summer days at my grandmother's farm.
I remember picking armfuls of them; winding them through my shoelaces and bringing a bouquet back for my grandmother. Of course, you always wore them in your hair. We were the 'flower children' afterall. "He loves me, he loves me not..."
My mom loved them and passed that love of them on to me.
At home, she would often fill a vase with them and place them on the dining-room table. I do the same now.
As a matter of fact, I place them in the very vase that was eventually passed on to me.
(
Audrey
always helps the retired-guy pay the bills)
Unfortunately, daisies are poisonous to cats and dogs so they have to be placed up high when no one is in the room.
My kitty-client, Gracie, is now out from under the bed and we are getting along just fine. She has a love of treats, her favorite toy and she is the proud owner of the best cat-tree in town.
I'm just back from feeding the ferals and am happy that the temperature has risen again. It is not freezing; just wet. The landscape is covered in snow but we will lose much of it if it continues to rain. I was able to leave them soft food along with the kibble.
I came across this photo and it has always been one of my favorites of Kane and I sitting outside a friends' home. He isn't a 'ball dog' anymore and that saddens me to think that those days are behind him now. He is almost 13 and has slowed down significantly. But, he's still my boy, loves his walks and he smells like a flower as he has just been bathed.
2010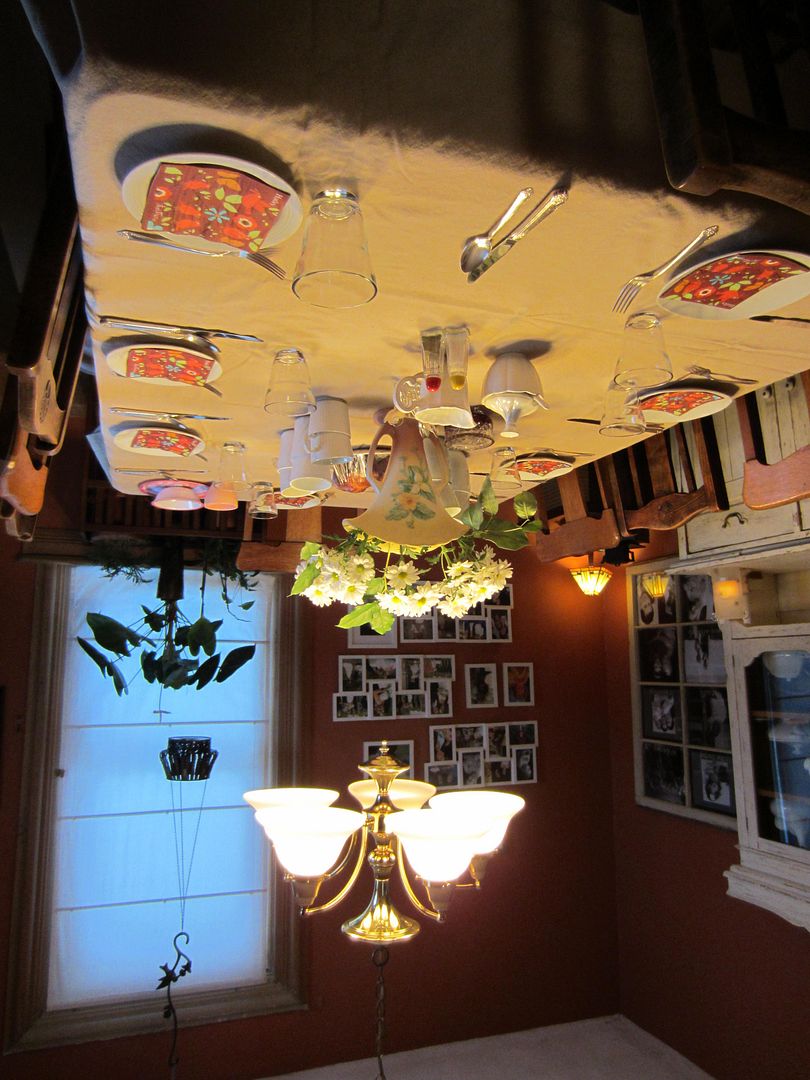 Family are arriving for breakfast.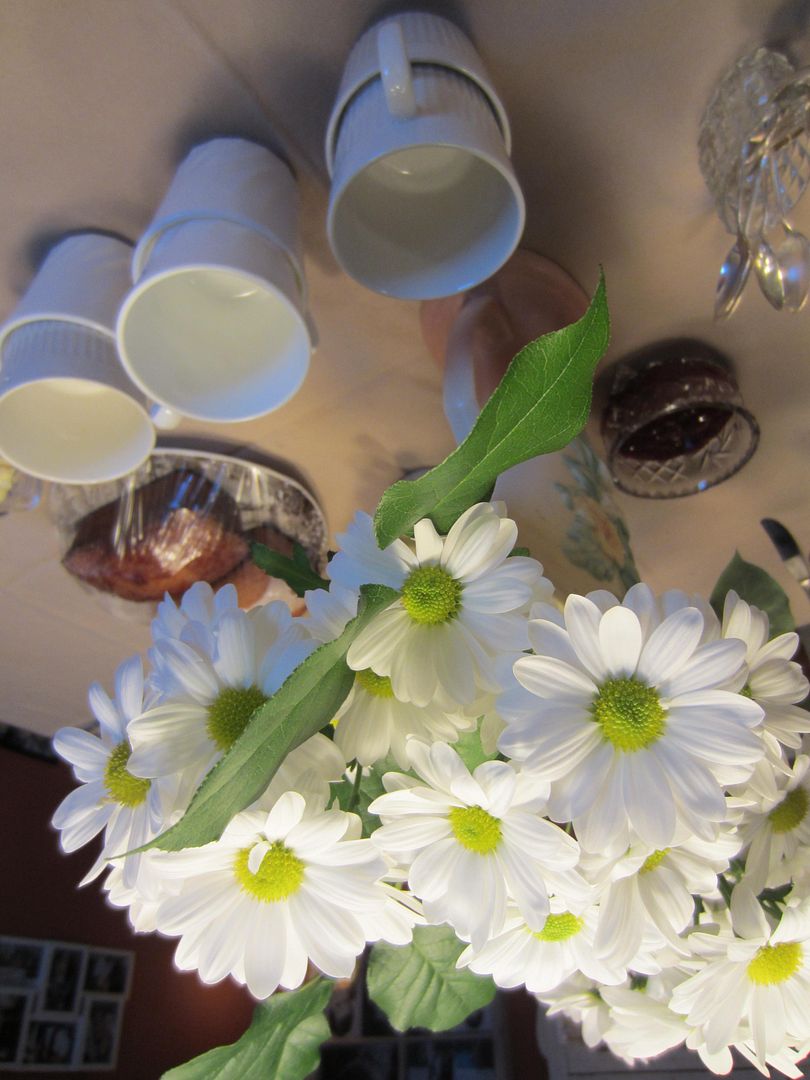 Time to get the quiche into the oven.
Have a wonderful Sunday.
Hugs, Deb