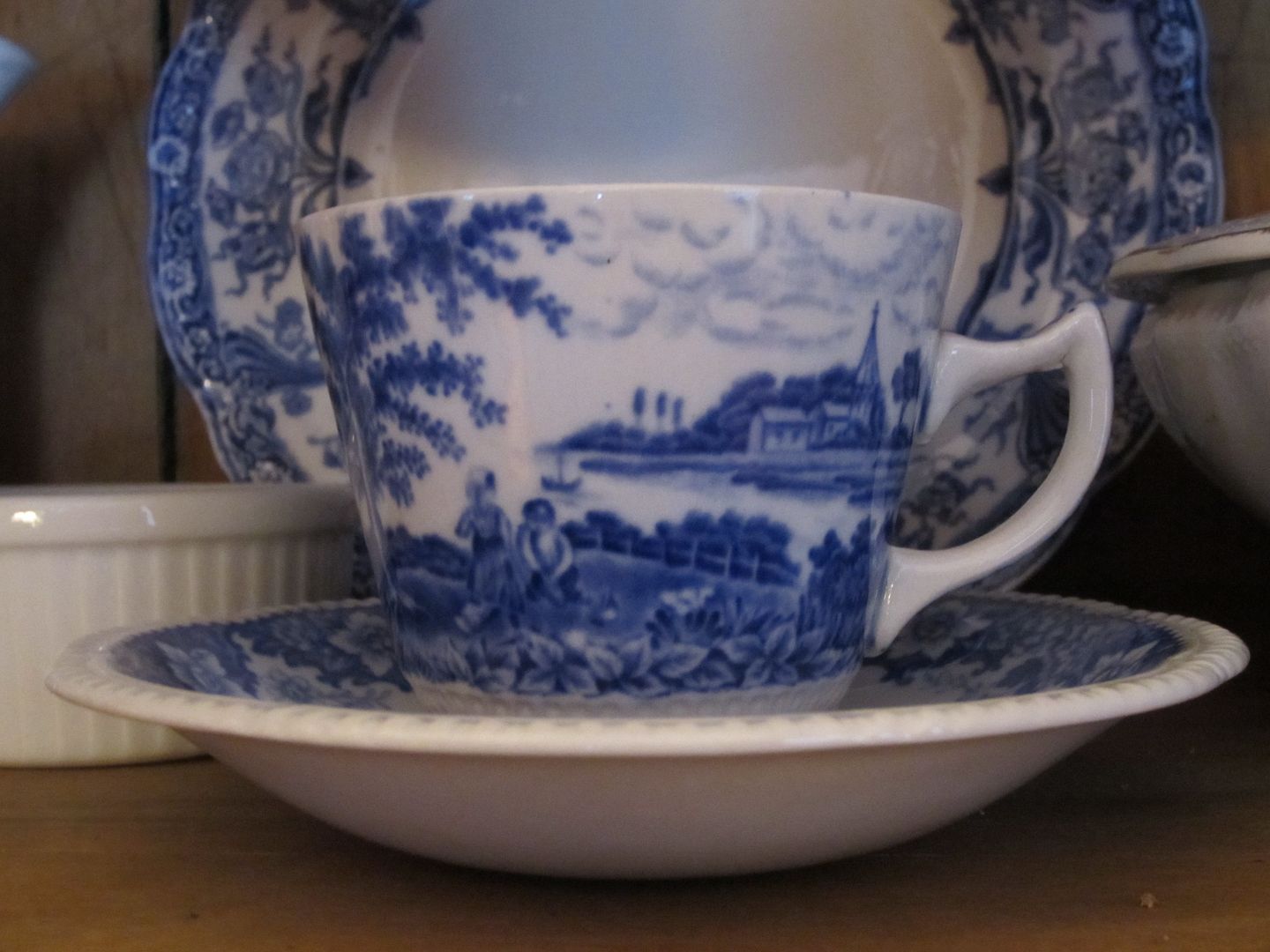 Silverdale
Made in Hanley, England.
Being a tea-lover and enjoying the hunt for tea-related items, I am looking for 3 things right now.
1.
A tea-tray
. I see them on blogs and I love the look of them. I'm sure they are handy, too.
2.
A tea-cart.
My dining-room is too small to add one in this house but I am looking forward now.
3.
Tea-related prints.
While browsing in antique shops, I always keep my eyes open for prints of Victorian tea-parties, dinner-parties in the earlier centuries (those are my favorite) and garden party prints. They are not easy to find. I spotted a beautiful print on the wall in Bernideen's dining-room at
http://bernideensteatimeblog.blogspot.ca/
. I'll have fun hunting for one like it.
I love this one because of the colour and texture and ordered it on ebay. The fact that the two women don't seem all that interested in each other is beside the fact. I'll just think that one is reading to the other instead of the possibility that they may be sisters who ignore each other as best they can. If they lived in the 21st century I expect they would be texting at the table. lol

I guess you haven't seen these two munchkins for awhile.
I love how little
Bradley
is folding his hands. He's over 3 months old now.
I'm looking forward to breakfast out with
Ry
tomorrow.
It was fish and chip night tonight at
St. James Gate
and then a rather damp and cool walk with
Kane
. The snow is melting quickly here and I expect by the weekend we will be hearing about all the flooded basements. At least the freezing-cold temperatures have left and I have started feeding
the ferals
the soft food again. It has been stock-piling in the pantry and I know they could surely use it. I hope they are doing ok.
I start cat-sitting cats I have not seen in a year soon. I hope they remember me.
hugs, Deb