Well,
Audrey
outdid me again.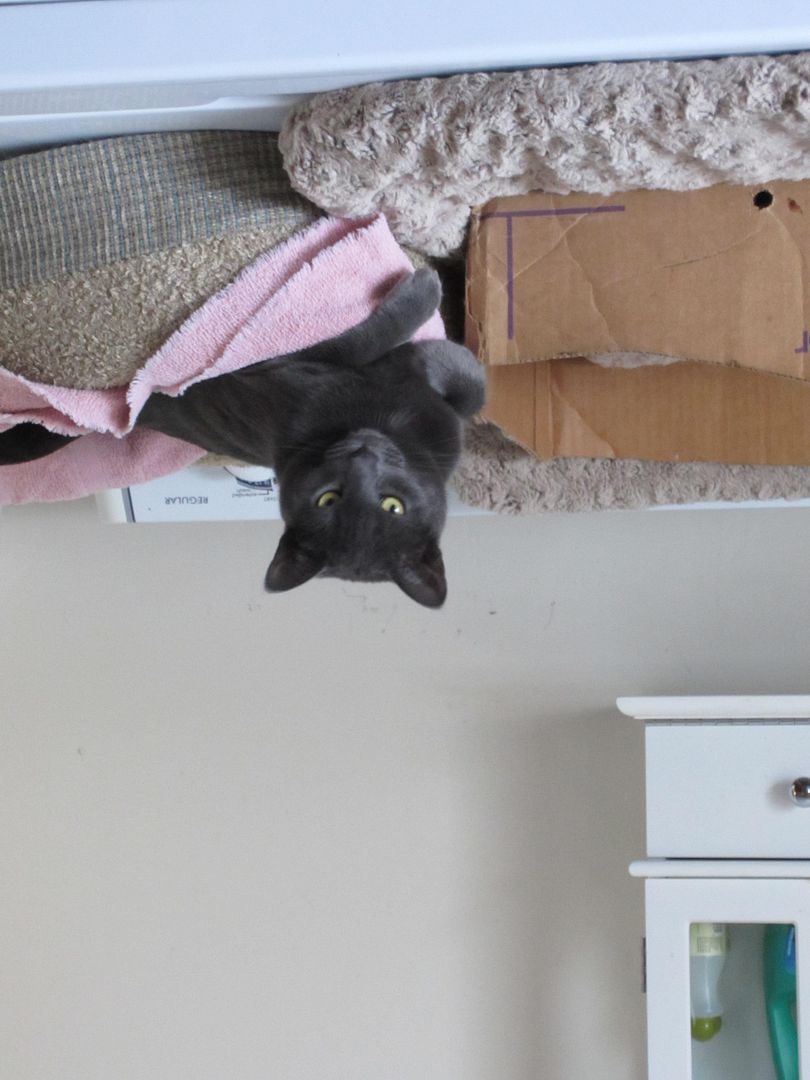 I hunted high and low for a proper box for
m'lady
only to have it shunned after the first day of use.
She is now back in the 'mouse bed' and rather enjoying it, I might add.
"Hee..hee!"
She loves to pull one over me...it's her reason for living.
Now that I have picked myself up and dusted myself off, I want to mention another new tea I tried.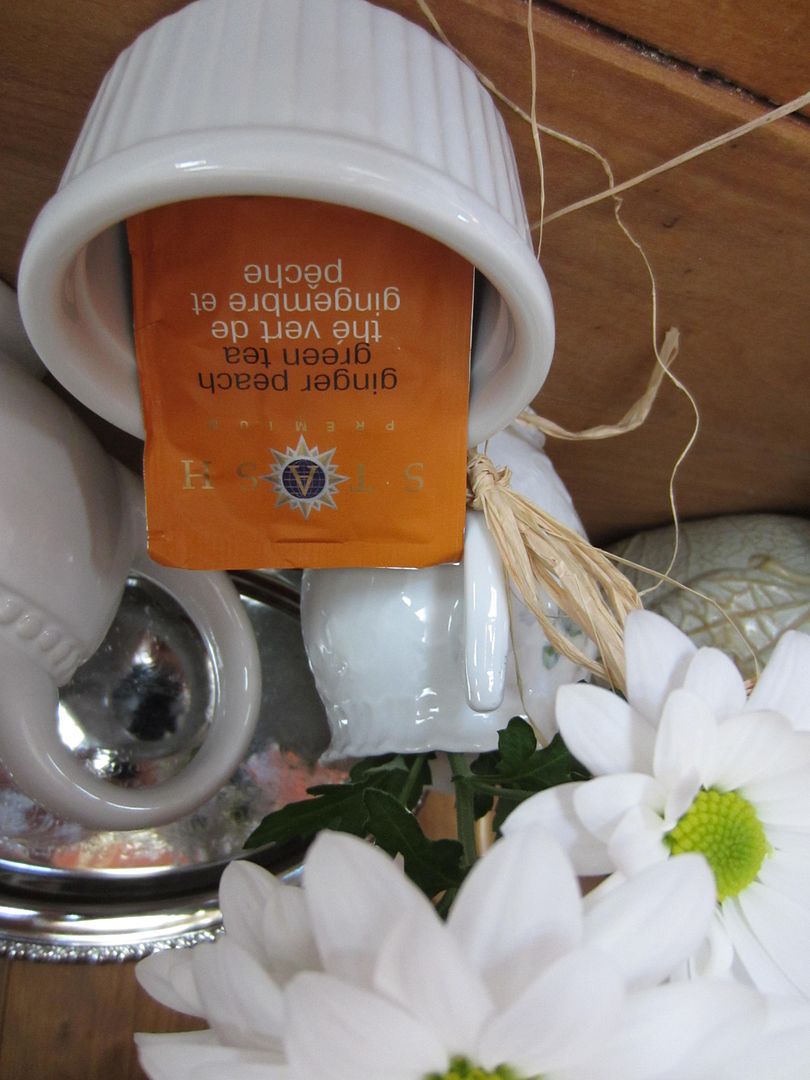 Very nice if you love the peach taste. I added honey and that made it a winner with me.
Now, how do I ruffle
Miss Audrey's
feathers so she knows who really wears the 'thumbs' in this house?
I carry her around. She hates her feet to be off the ground and tolerates it for 5 seconds.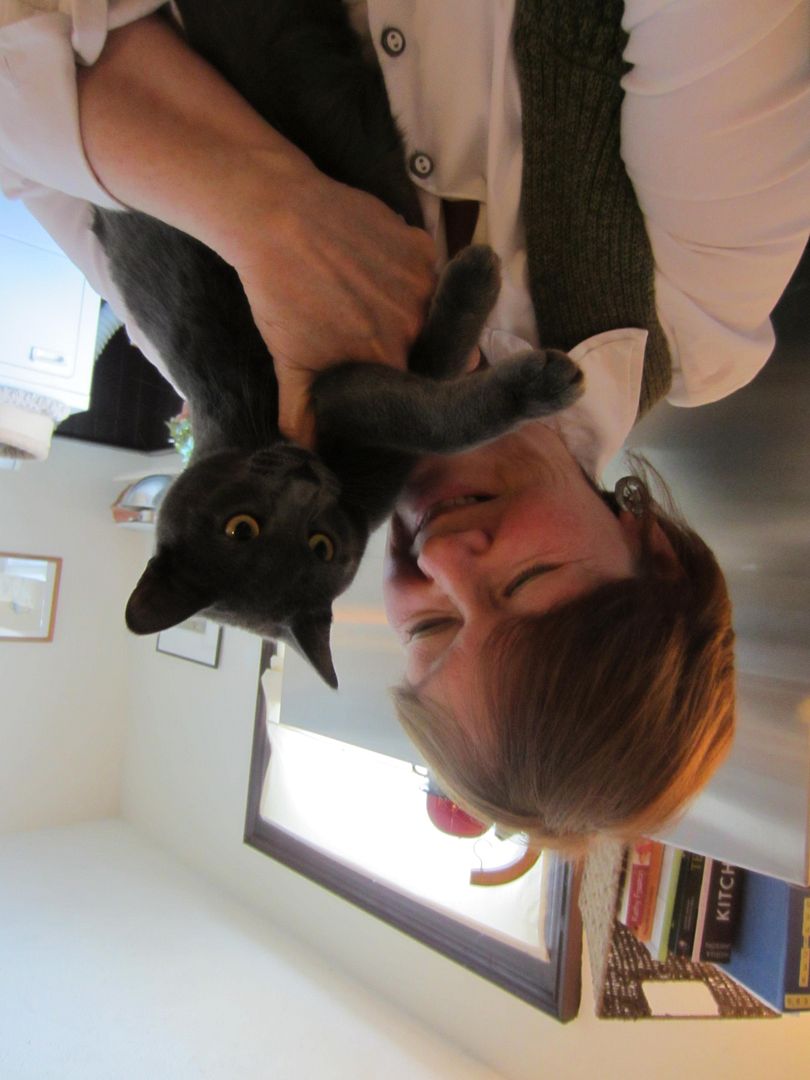 hugs, Deb