First off, there is a plea for help at the
Valleyfield SPCA (west of Montreal, Que.)
for people to adopt cats from their over-crowded shelter. There are 150 cats that need to be adopted before the end of January. Pease read....
http://www.cbc.ca/news/canada/montreal/story/2012/12/12/montreal-spca-free-cats.html?autoplay=true
. If you are close by and can help, please contact them.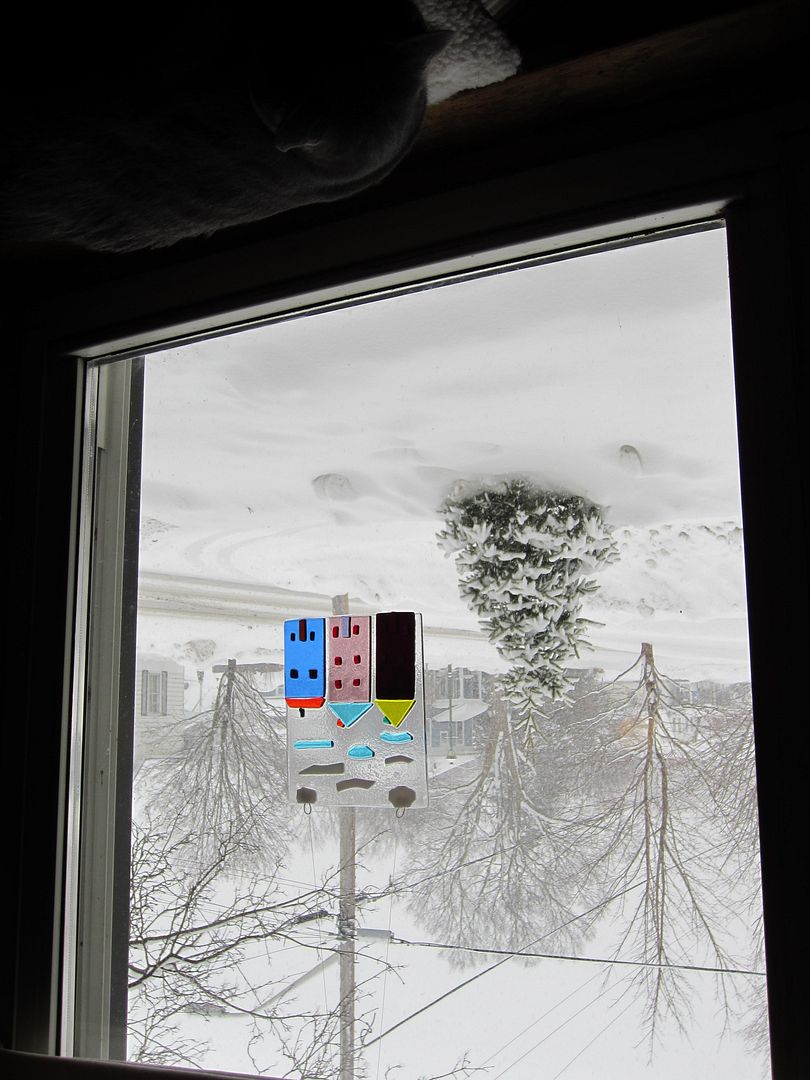 It has snowed all day today.
Audrey
was mesmerized by it all until a cat-nap took over. I look at her and I think how lucky all the cats who have good, warm loving homes are. If she only knew. Well, maybe she does because she shows her love to me every day in her own crazy way.
I'm playing again, and not with a cat, although I do have company.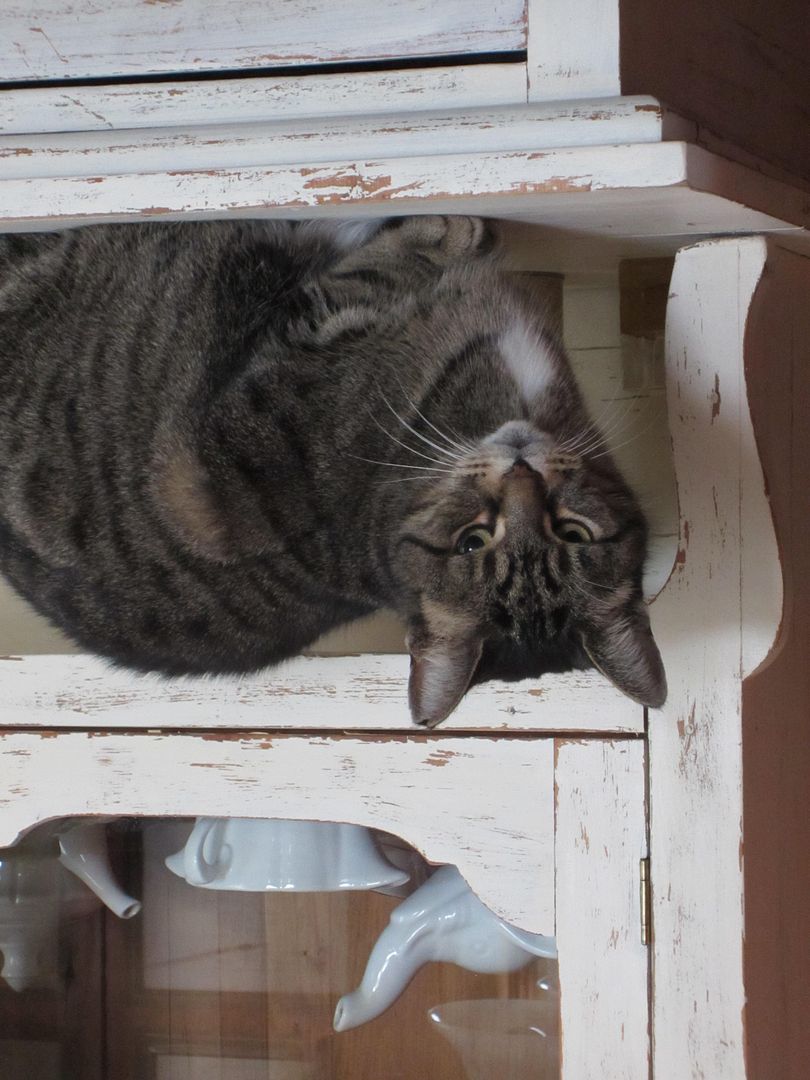 Sierra
is my shadow today.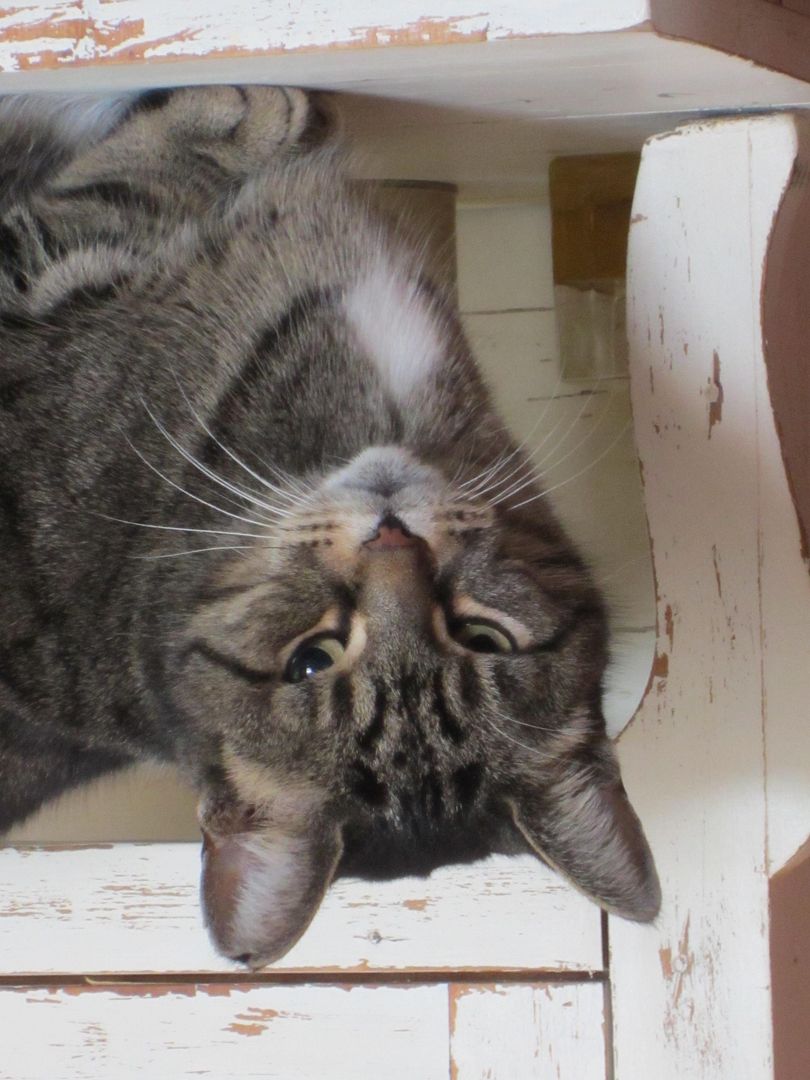 She looks a little ticked here but I think it's because she keeps missing the mailman. Or maybe he's under all that snow...I don't know.
I'm doing some tweaking today. Blue and white china is a favorite of mine so it seems obvious that seeing it may get me out of my winter slump.
I used to only collect tea-pots. I have branched out.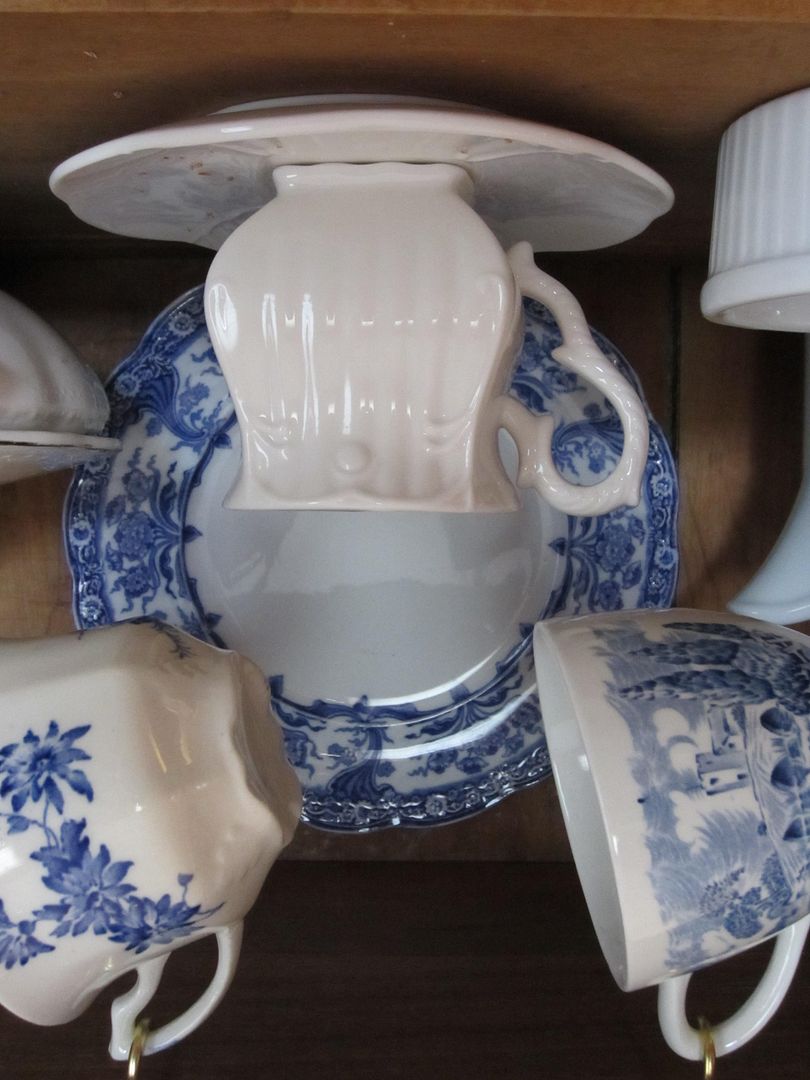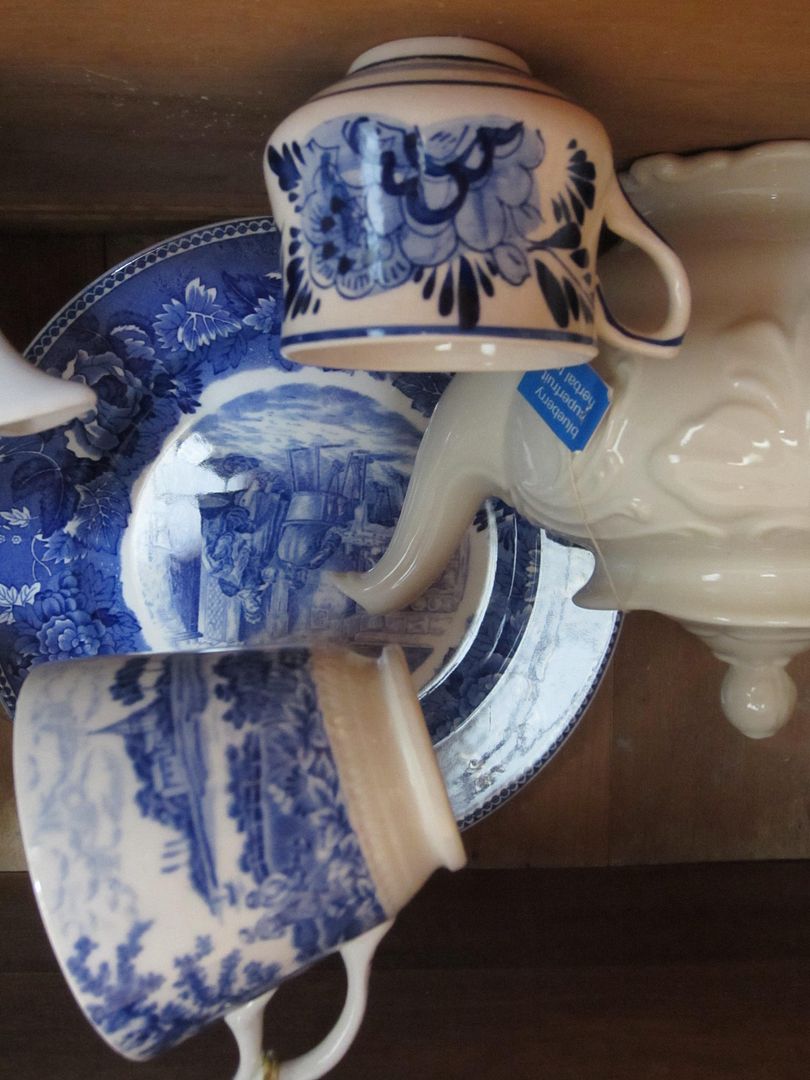 The driving here is insane.
Nothing can keep you from getting to those cats that are in your care so the retired-guy is helping me out, once again. The highways are ok; it's the back country roads and the un-shovelled drive-ways that kill you. Hopefully, everyone will be ploughed out by morning.
I have a lot to consider now, with 2013 upon us, and I do my best thinking outside, moving forward. I have to get back to my long walks regularly. I do miss the sun, though, and that's what gives me the winter blues. If I could, I would go south for 3 months like my brother
Joe
just did. A well-planned life he has. But, no money for that as we have plans for 2013 that will take care of most of ours. But to ease our move and help the rest of the family move forward with all their hopes and dreams, I would
just once
love to win a lottery.
Downton Abbey tonight on PBS. Be there.
I'm joining Sandy at
http://sandimyyellowdoor.blogspot.ca/
for Tea-time Tuesday and Tweak it Tuesday at
http://www.cozylittlehouse.com/
.
hugs, Deb