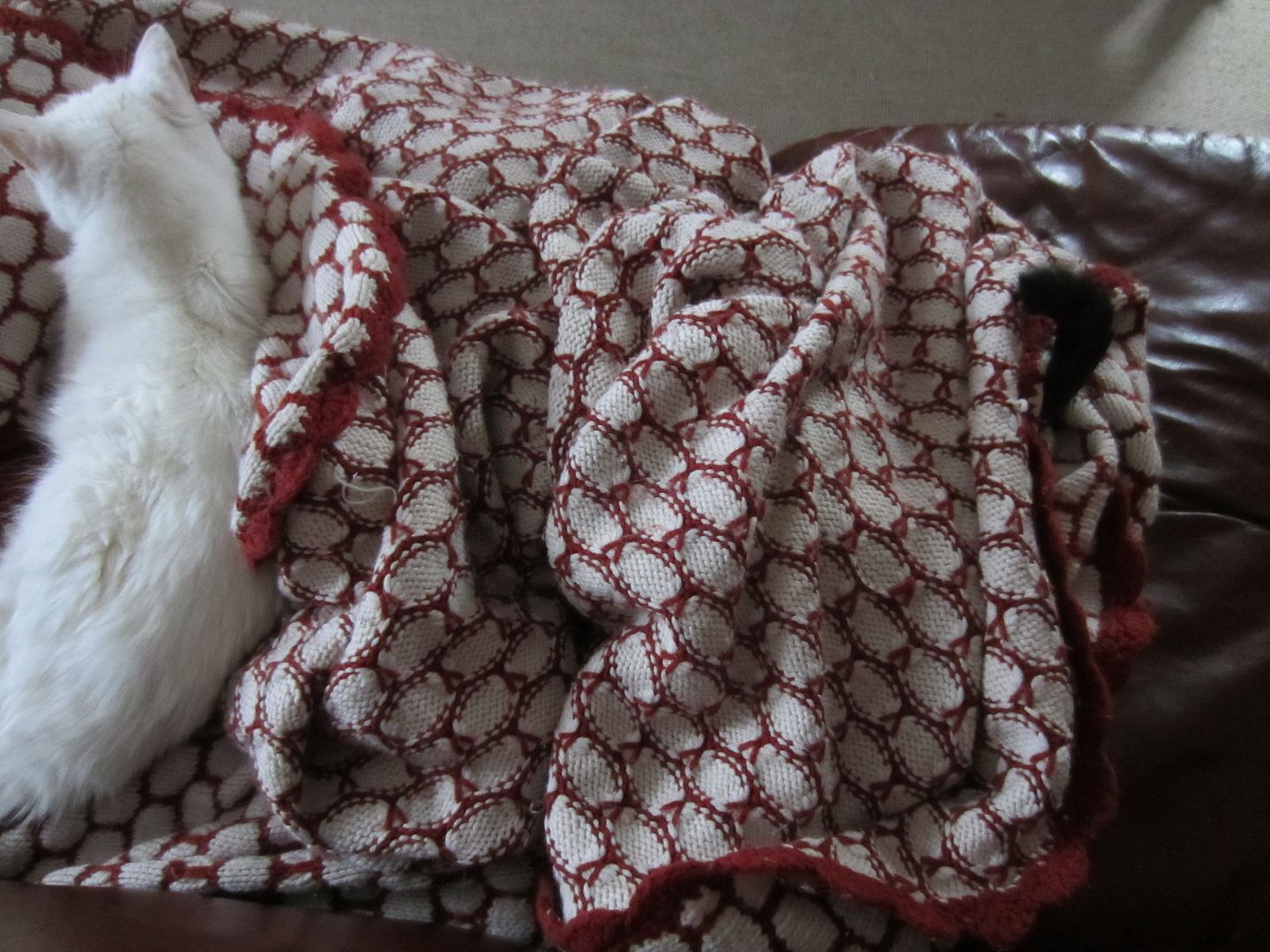 If you look close, you will see a tail to the right that obviously does not belong to
Lily
.
Around our home, there is no sitting on the couch without checking very closely if there might be a body under a blanket or a cushion.
In this case we were forewarned.
You just have to lift the blanket to find AA (Audacious Audrey) hunkered down for her nap.
As you may have guessed, she has never been sat on.....yet.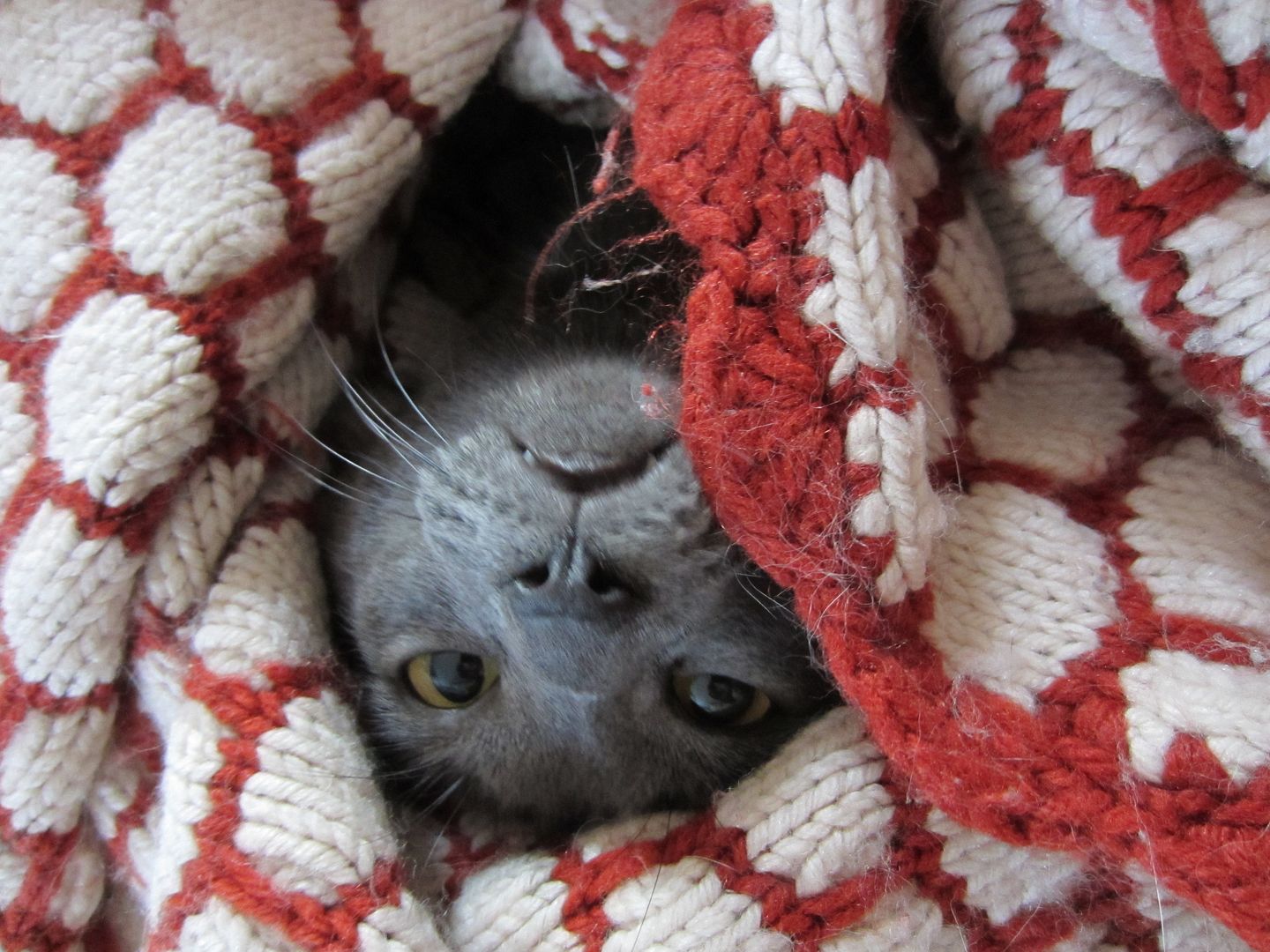 Besides
Audrey
, I also love
honey.
I came across this article in
Woman's World
magazine today.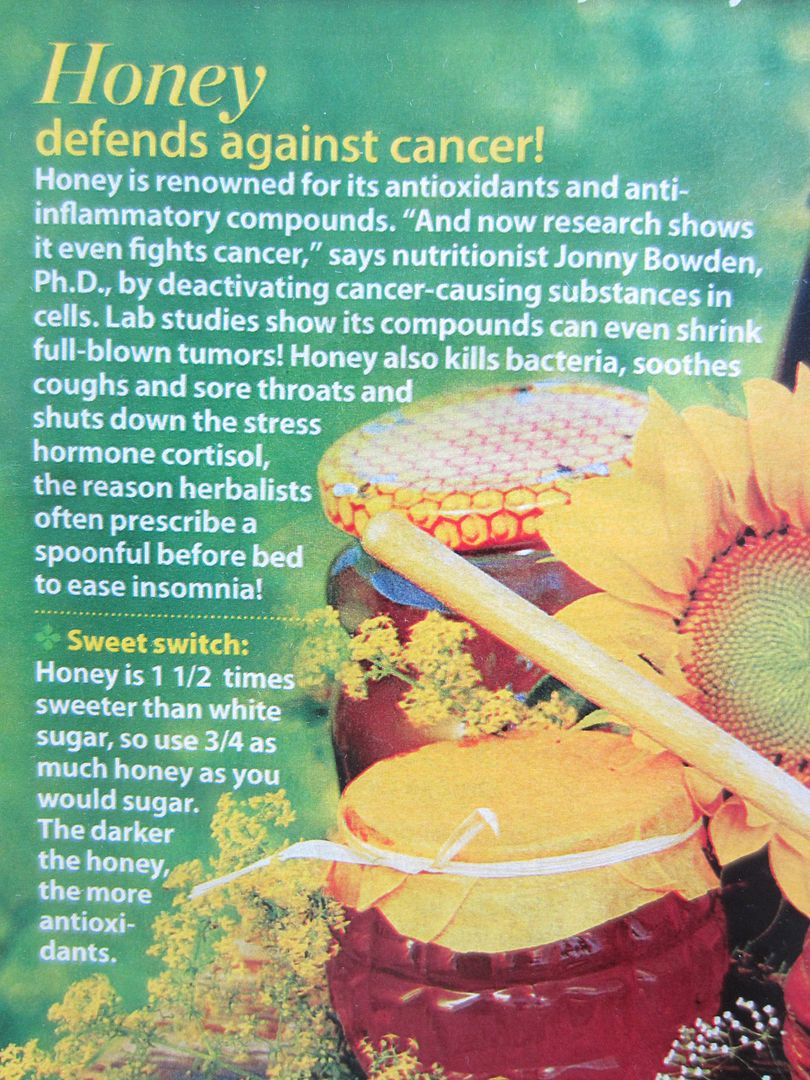 More reason to love honey.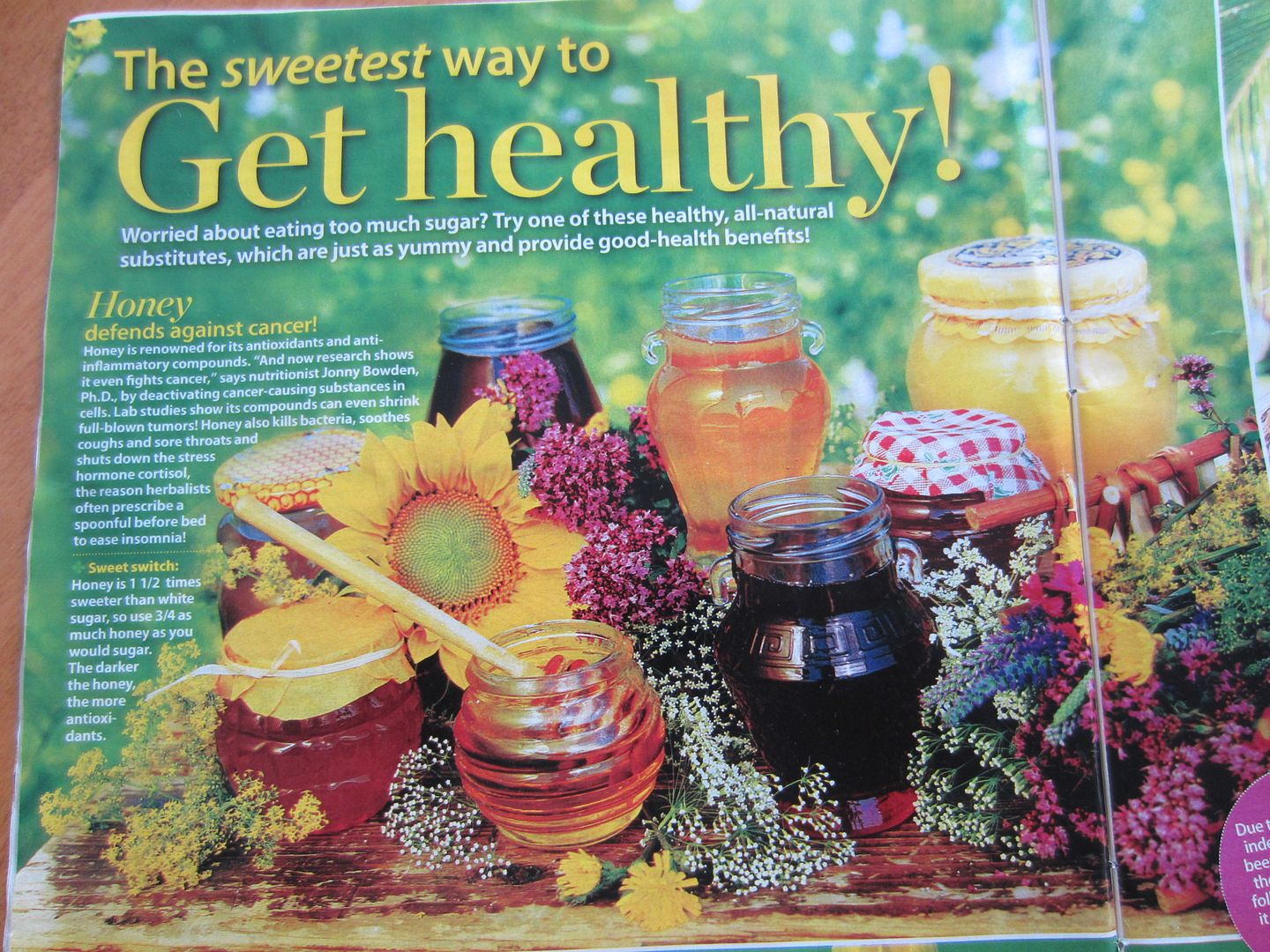 I am fortunate to live near enough to a bee-keeper/blogging friend who has the most wonderful honey I have ever tasted.
Drop over for a visit..