It's tea for one today. I'm on my own this weekend and I won't lie to you...I love it. I have always been the type that needs to have time to myself and, although I have been very busy flitting from house to house to care for kitties, I still enjoyed the quiet in between.
I did some cleaning, (of course. What woman doesn't clean when the house is empty?) I did some shopping (for me and a birthday girl), reading, eating my own personal preferred junk food, went for walks and drank lots of tea. My nights have been a bit harried as
Mr. Ed
misses the retired-guy and clomps around all night looking for him. Geesh...It's like I have an intruder with a wooden leg. He finally settles with absolute disgust when he realizes
I'm it.
I picked up another
Deidre
Wicks
watercolour and added it to my dining-area.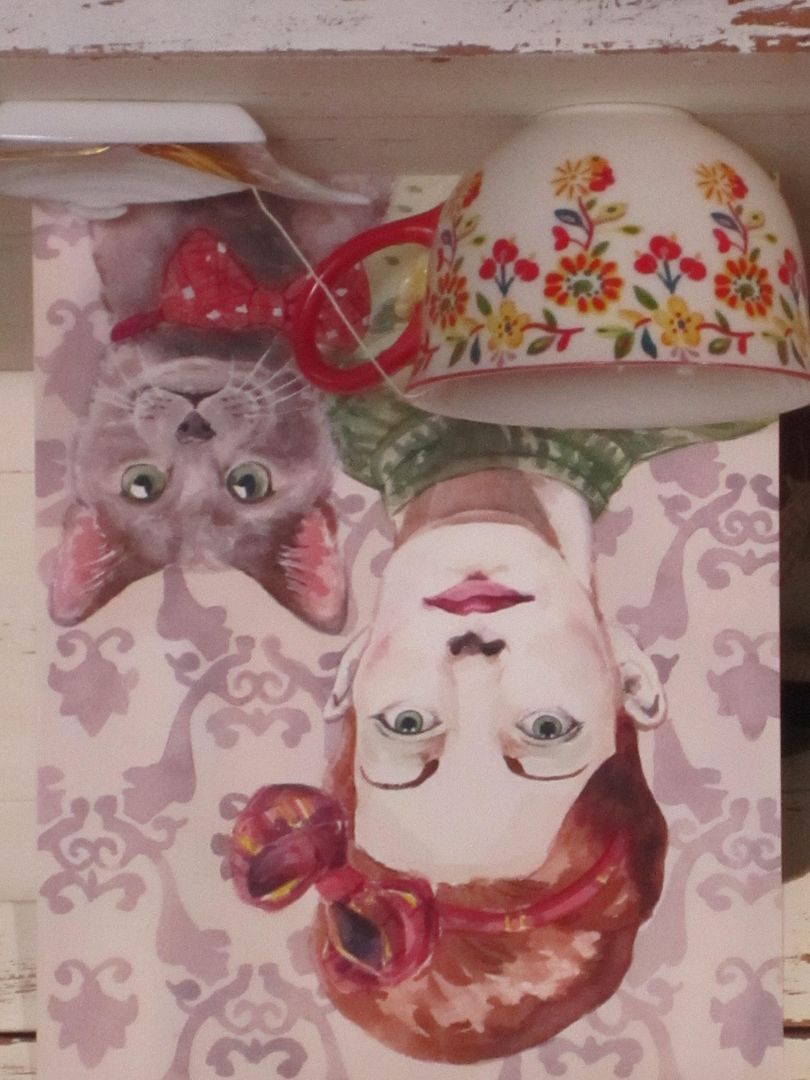 No, this is not clutter. Remember the saying.."Only surround yourself with things you love." I love it.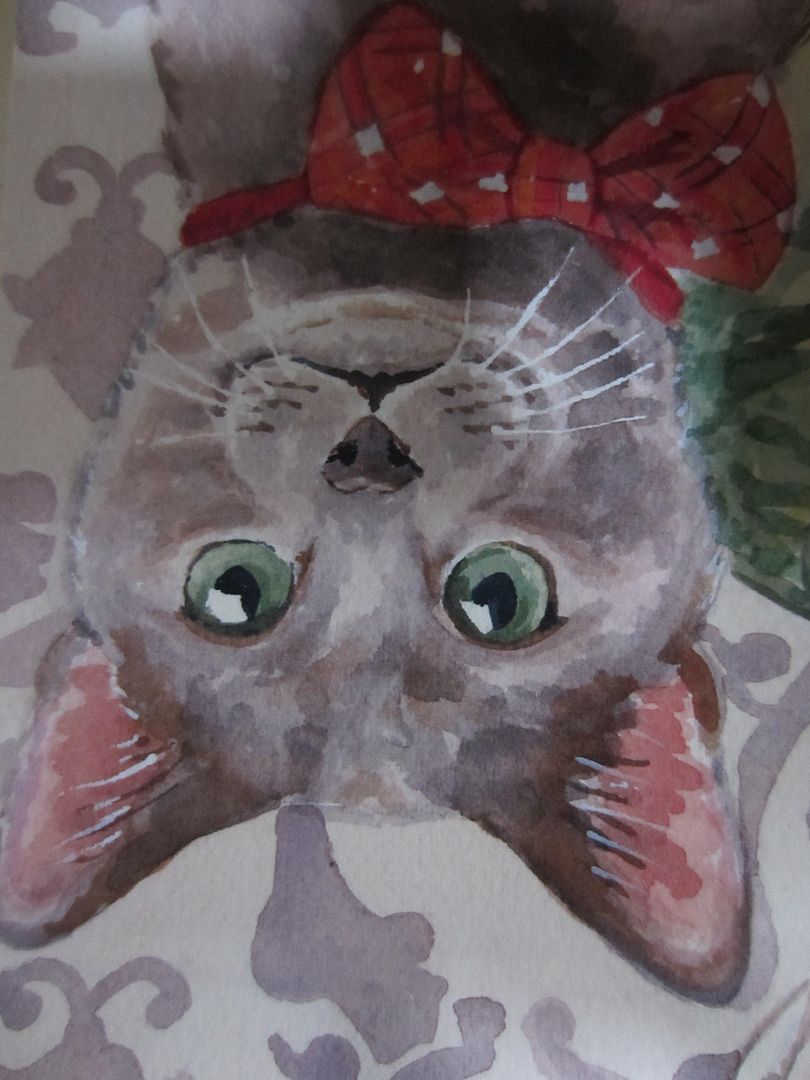 I couldn't resist this one and saw another one I just may go back for.
Whenwatermeetspaint.com
..check her out.
hugs, Deb