All cats are possessed of a proud spirit.
Why it's Otis again.
Is there anything so beautiful as a cat? Well....if you happen to be a dishaholic like myself you might think this tea-cup could be a runner-up.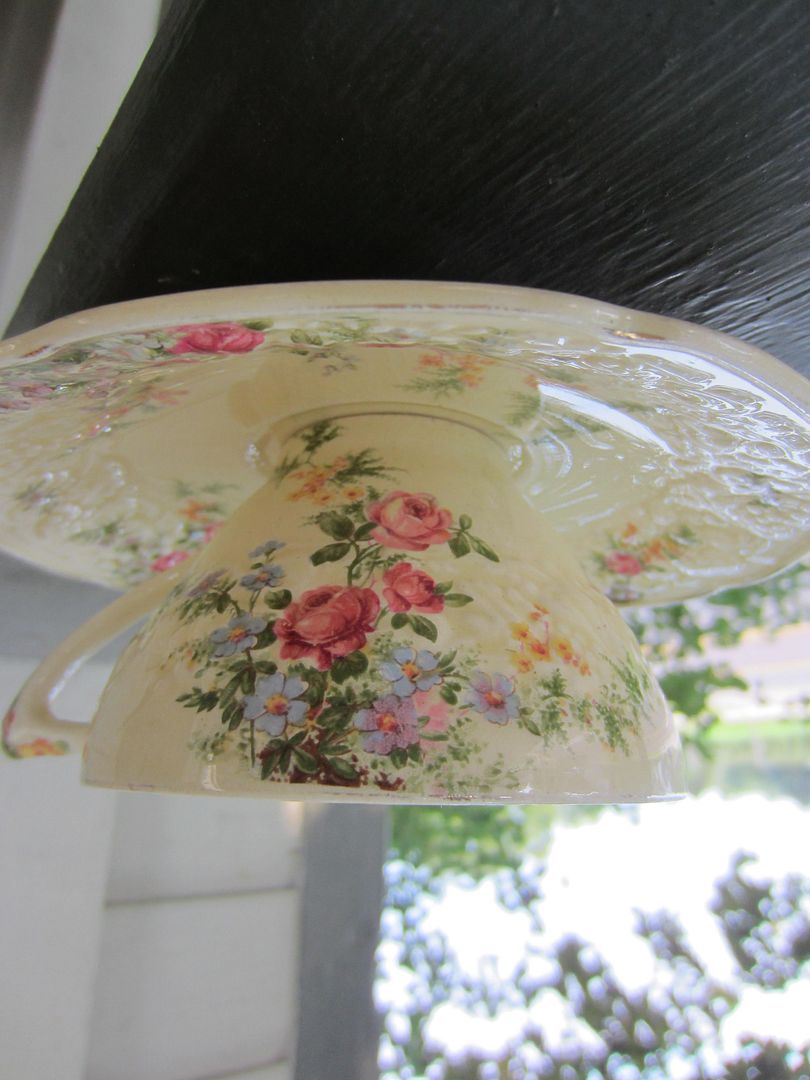 Since I sometimes like to have tea on the front porch with

Sierra

I photographed this pretty cup in the light of day.
Look at the pretty details on the handle. I am so in love with this tea-cup. I only have one and it was found in a little antique shop in Almonte. I would love to find another one to match. It is called Crown Ducal Florentine, made in England & her name is
Rosalie.
TEA today is ...
Rooibos Herbal Chai
This tea is almost red in colour when steeped for 5 minutes.
It is spectacular. Why the gold spoon? Because I always add a bit of honey to my tea. That way my sweet tooth is satisfied, too. I recommend this tea highly.
My cats are having a bang-up time with something I placed in the hall for them.
I'll show you tomorrow.
I'm joining Sandi at
http://sandimyyellowdoor.blogspot.ca/
for Tea-time Tuesday.
hugs, Deb