This is my newest client,
Noireau.
Look at that handsome face. I love his markings and he is so soft to the touch. His little white bobby socks are perfectly matched. He has a charming personality and makes this cat-sitter feel very welcome on arrival.
What's goin' on in the kitchen?
I baked a banana birthday cake for my daughter,

Jess's

, birthday party. This is one of her favorite cakes and I knew she would appreciate it. She loves berries so I added a few just to pretty it up.
We had a great get-together to celebrate her birthday and their 1st anniversary. It was nice to see some of

Mike's

family again.
Jess

was surprised that

Mike

could pull this party off without her knowing. Me, too.
They have a beautiful piece of property and this is the view from their back door.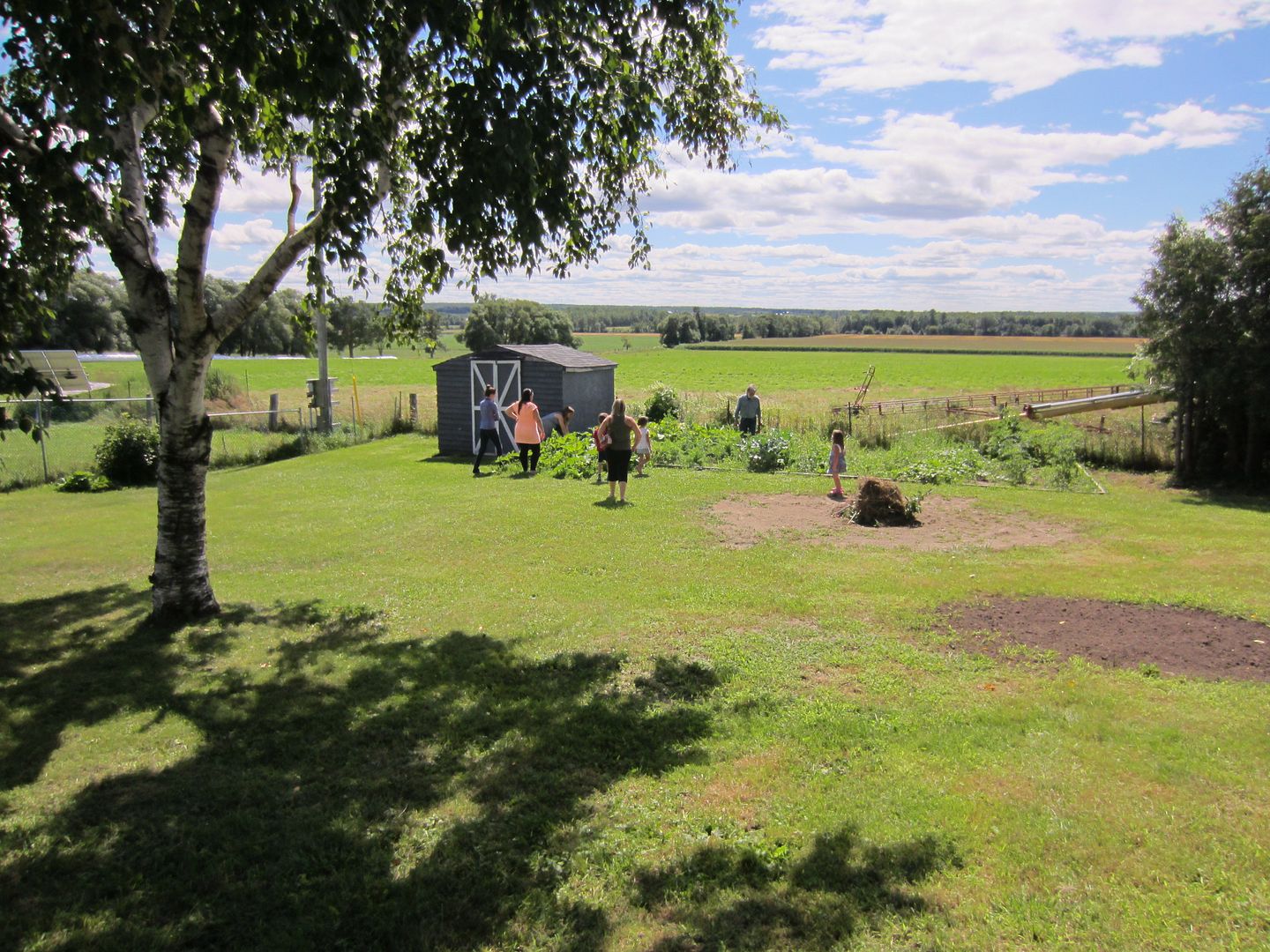 Jess

has been busy with their huge vegetable garden. Everything is so lush right now.
I came home with fresh from the garden cukes.
Gorgeous perennials
Some of the munchkins running around.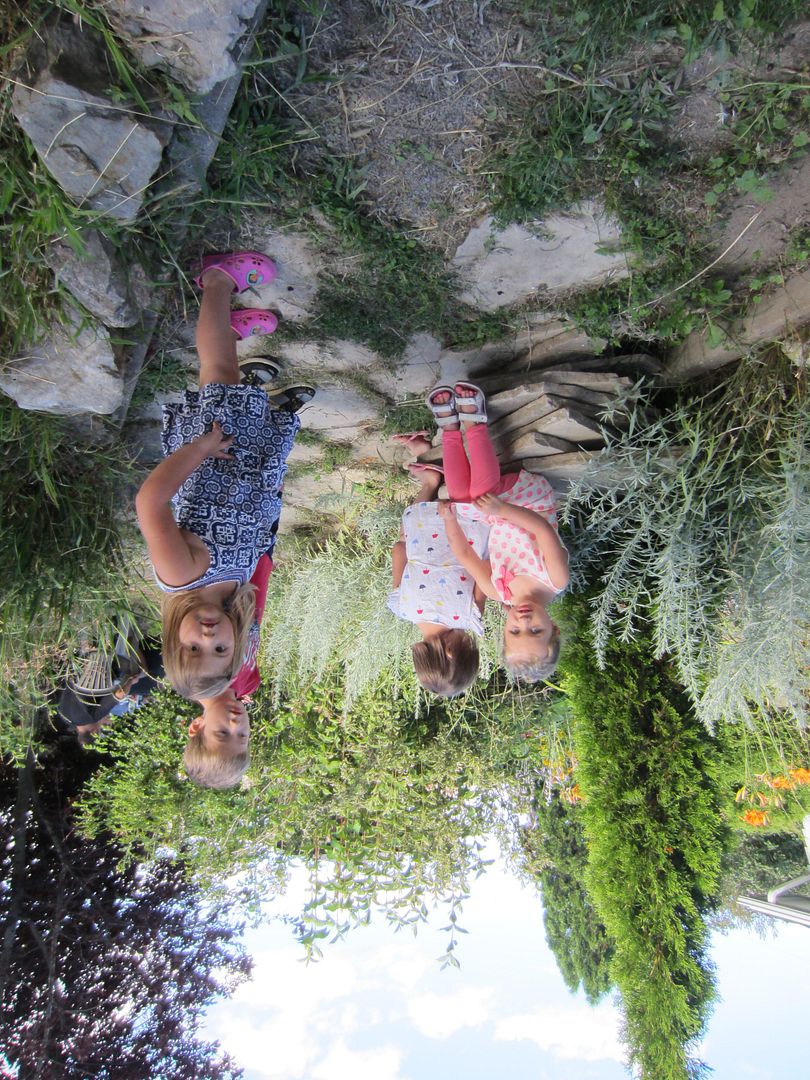 It's evident that our newest grand-child is due very soon. I'm getting very excited.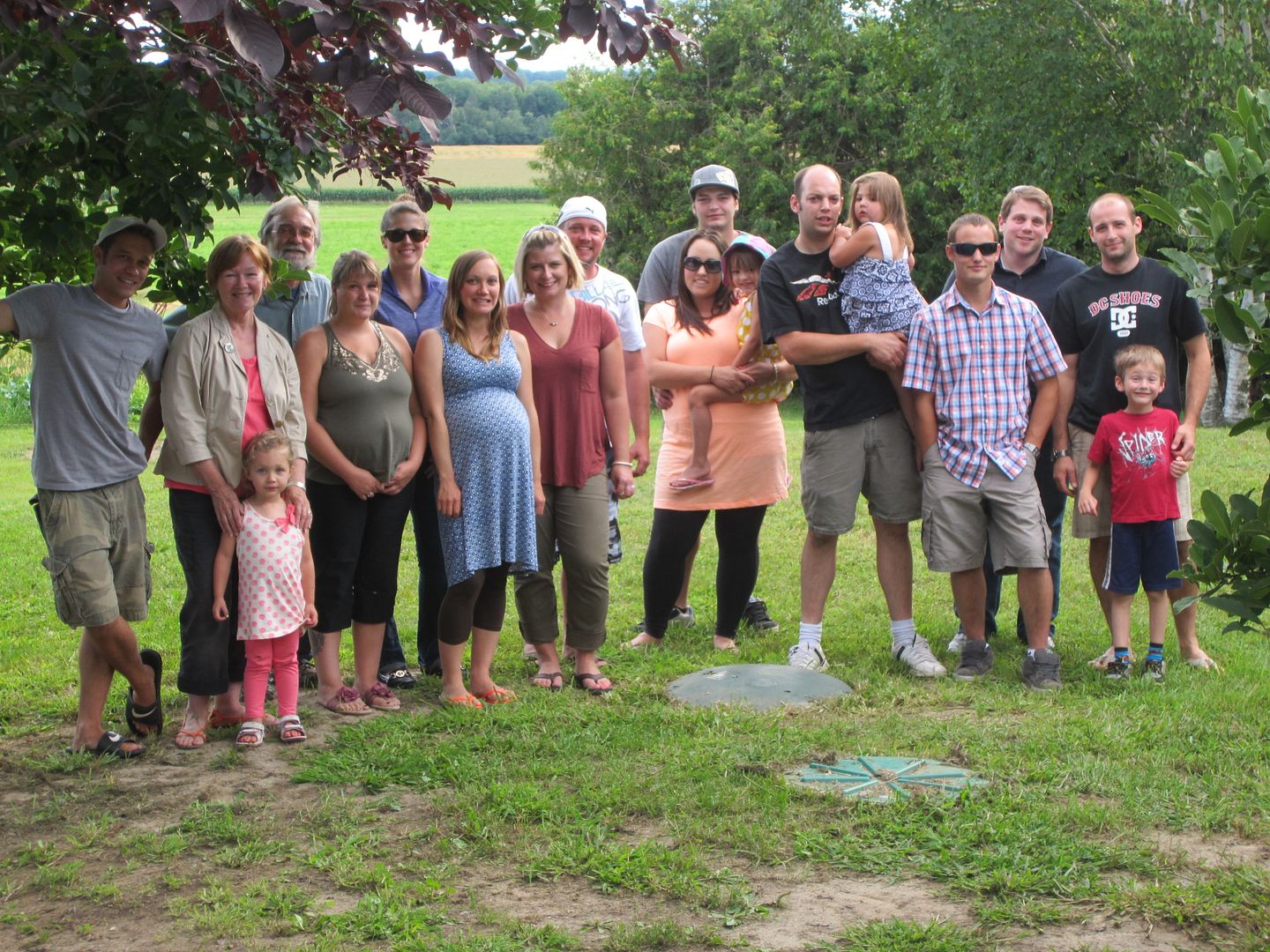 Under the Magnolia Tree
Jess

says it's time for her to drink Raspberry Leaf Tea. Apparently it helps prepare the body for the big day. I'm wondering what kind of tea the nervous nana should drink?
"Happy Birthday, Jess" & "Happy Anniversary, Jess & Mike"