One of my
all time favorite cookies
and so easy to make.
Chocolate Chip Walnut Cookies
Chocolate Chip Walnut Cookies
If you're like me, you always have chocolate chips and walnuts handy and can whip these up in 15 minutes. They bake in 10 minutes. So easy

Audrey

could make them if I allowed her near the stove.
"How can I possibly bake with a broken foot?"
Here goes...
1/2 cup soft butter
3/4 cup of brown sugar
1 egg
1/4 tsp. of vanilla
1 cup of flour
1/4 tsp of salt
1/4 tsp of baking soda
2 tbsp. of cornstarch
1/2 cup of chocolate chips
1/2 cup of walnuts
That's it. Mix all the above in a bowl. Drop by tea-spoon on greased cookie sheet or use parchment paper. Bake at 350 for 10 min.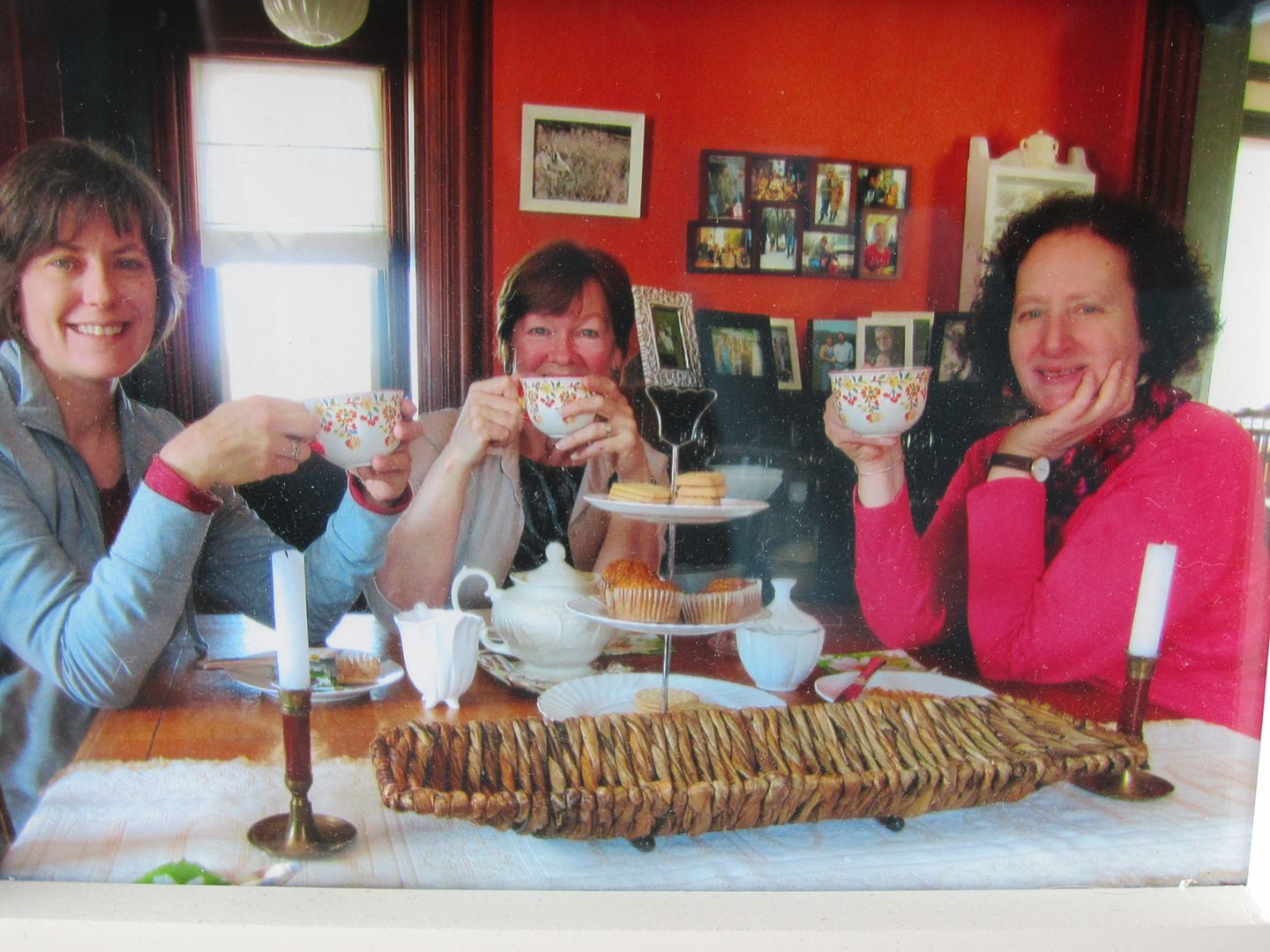 I love that I have this photo of

Natalie, Ronna

and me having tea and getting to know each other. We were meeting for the first time although they have been friends for years. I think it's time these ladies took another road trip to drop in again and try some of these cookies with some hot tea. I'd also have to have a lemon loaf since it was a big hit last time.
Drop over to visit these two ladies. http://ronnas.blogspot.ca/

&

http://knatolee.blogspot.ca/

These are two very interesting and fun ladies. Go on over and visit. You'll be glad you did.

In honour of

World Cat Day

, I rushed through dinner tonight so I could take a few photos of kittens in our town that need a loving home.

They are being fostered just blocks from me by a very kind lady. These little cuties are around 5 weeks.

This is one of them. Just a tease for now. I'll have more photos later with details.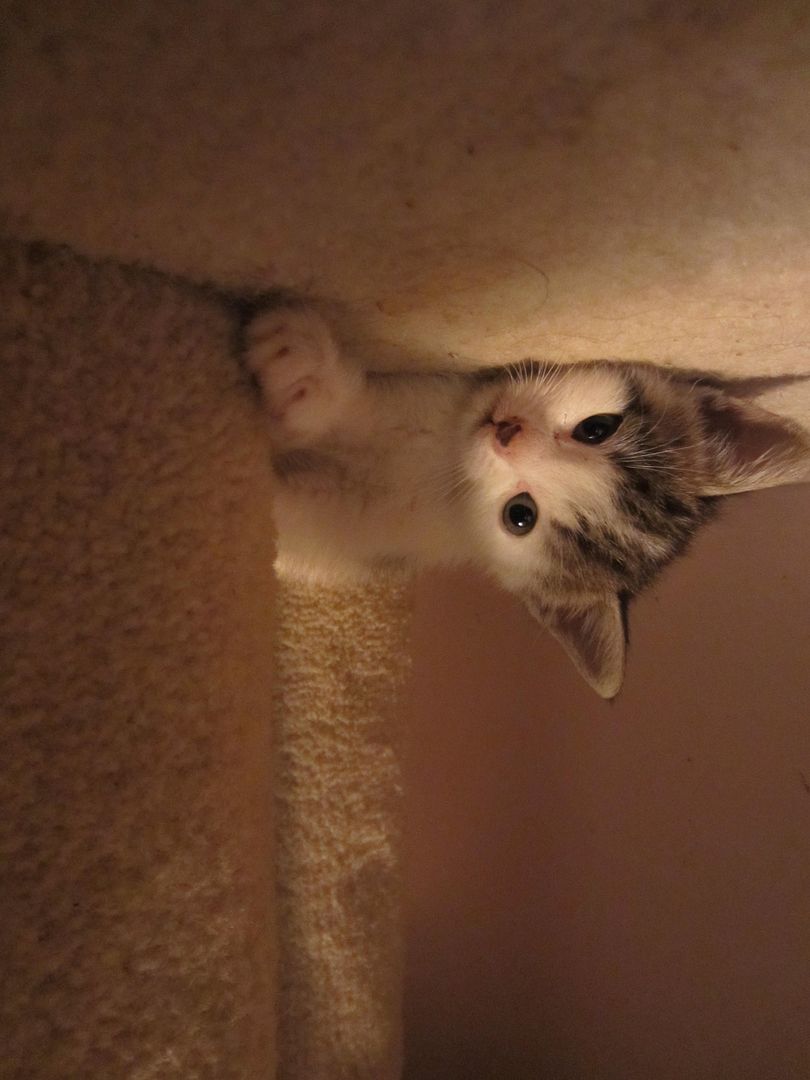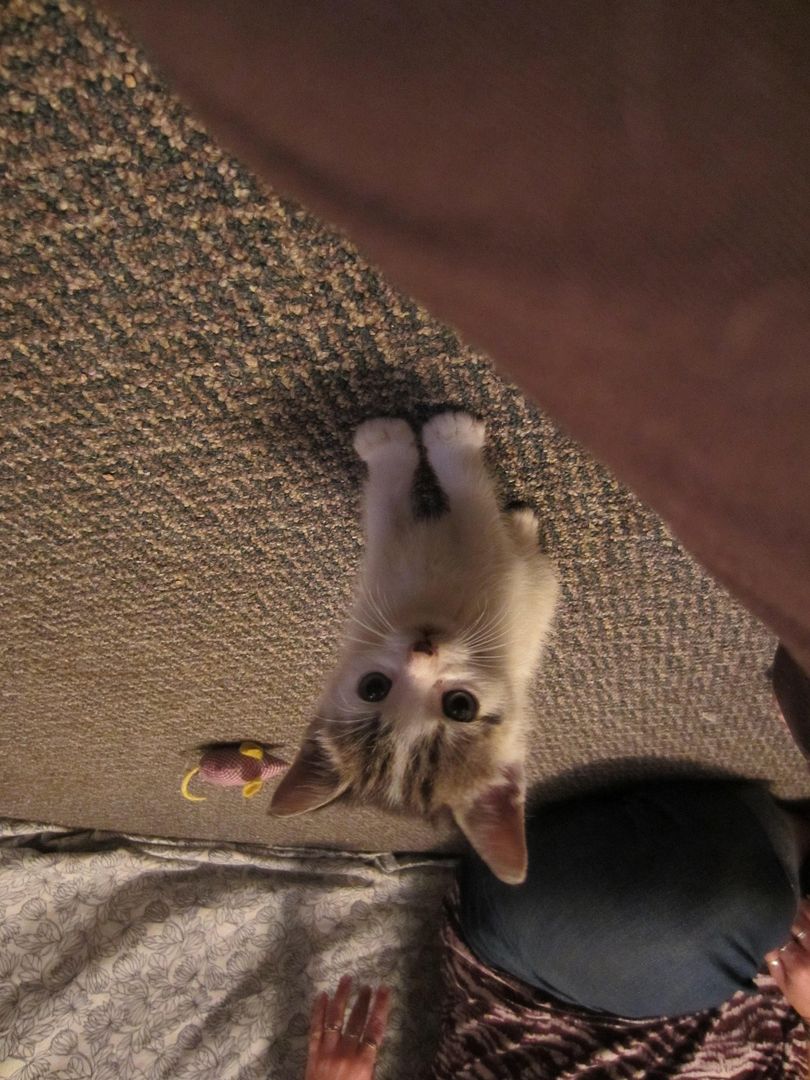 Oh.my.goodness!
I almost put this one in my pocket.
hugs, Deb