The thunder was all around as I took some extra time to enjoy a coffee or two before heading out to my hungry cats. The rain will shorten my day today as there will be no need to give a drink to clients' potted plants that greet me as I drive up their driveways. Most plants are starting to look like they are on their way out now anyway. I'm thinking its' soon time to decorate the front porch at home with colourful mums.
I have two timid cats today to start care for along with all my happy, friendly ones.
Shy and Adorable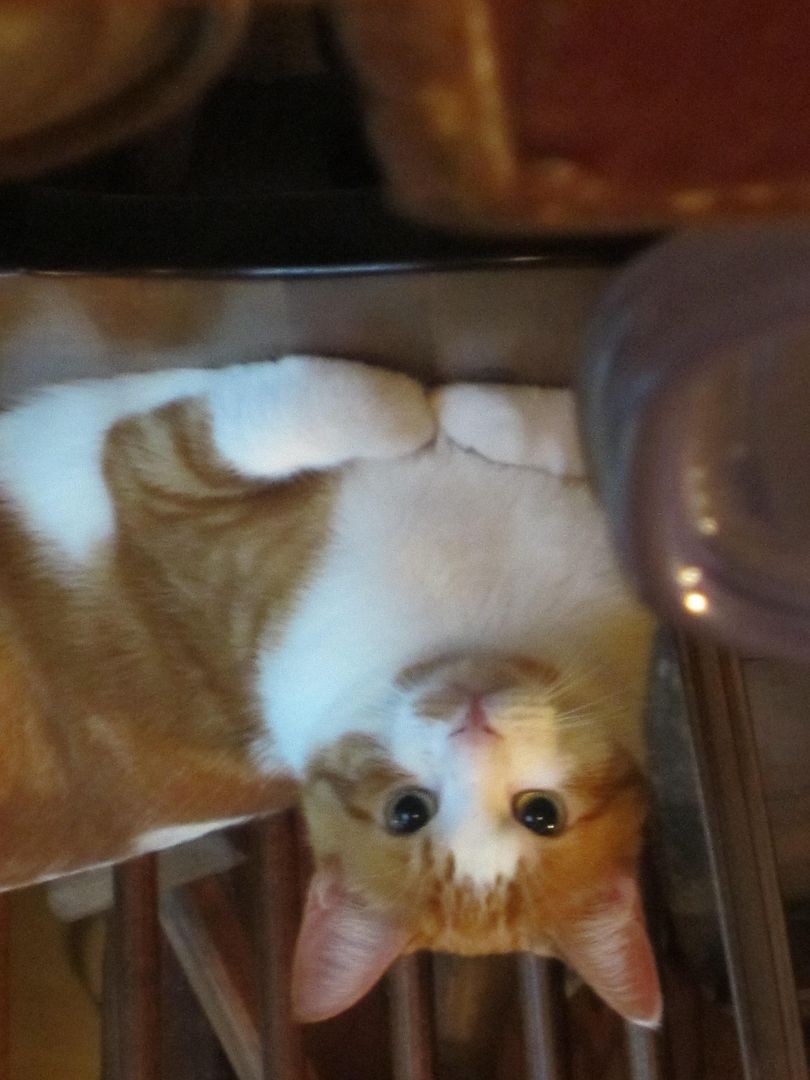 I love to work with the shy ones because when I do see some progress I feel good for both them and myself. It's a challenge but a great joy in the end.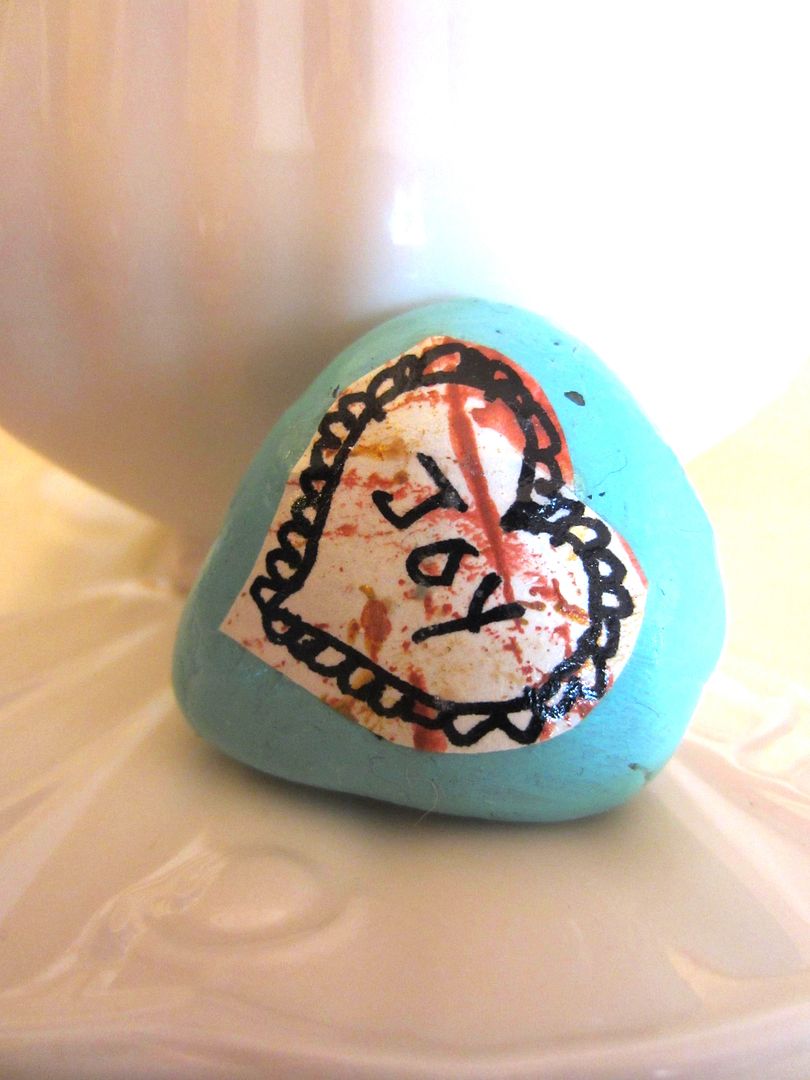 I filled a cookie tin today (don't you just love cookie tins?) with my
chocolate chip walnut cookies
.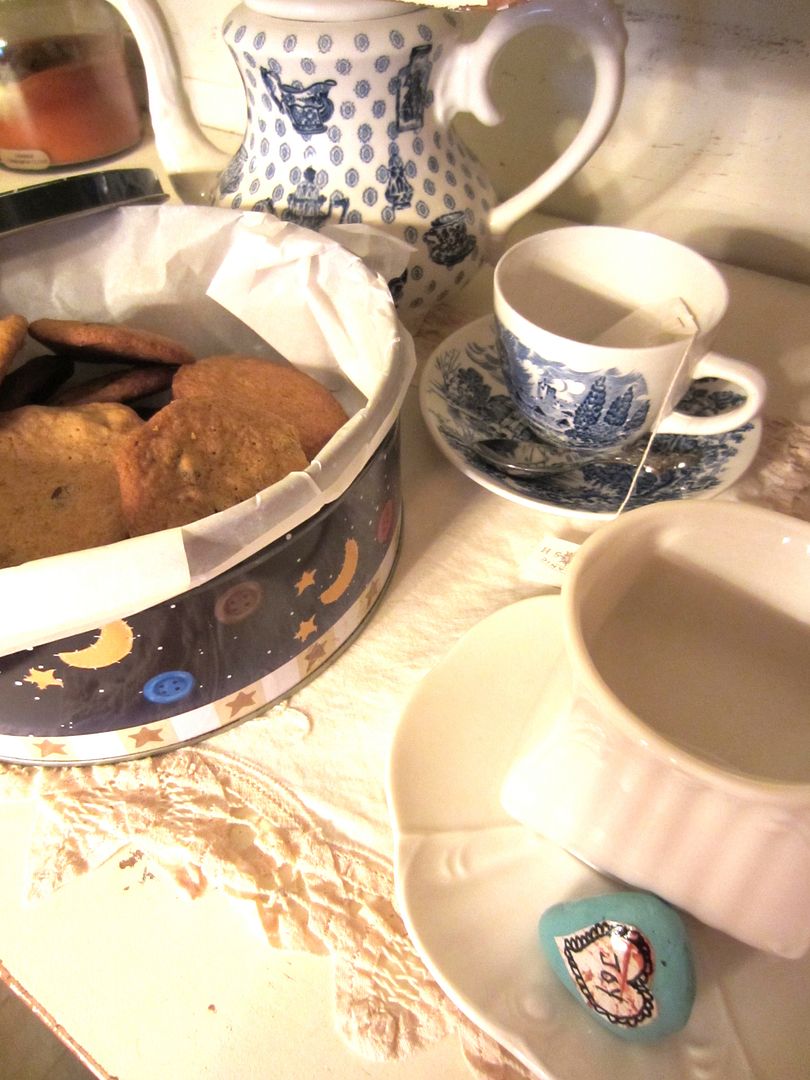 This would be a good day to take some time out of the day and enjoy some tea and a treat. My blue and white cup and saucer is called
Countryside
and it is one of my favorite patterns.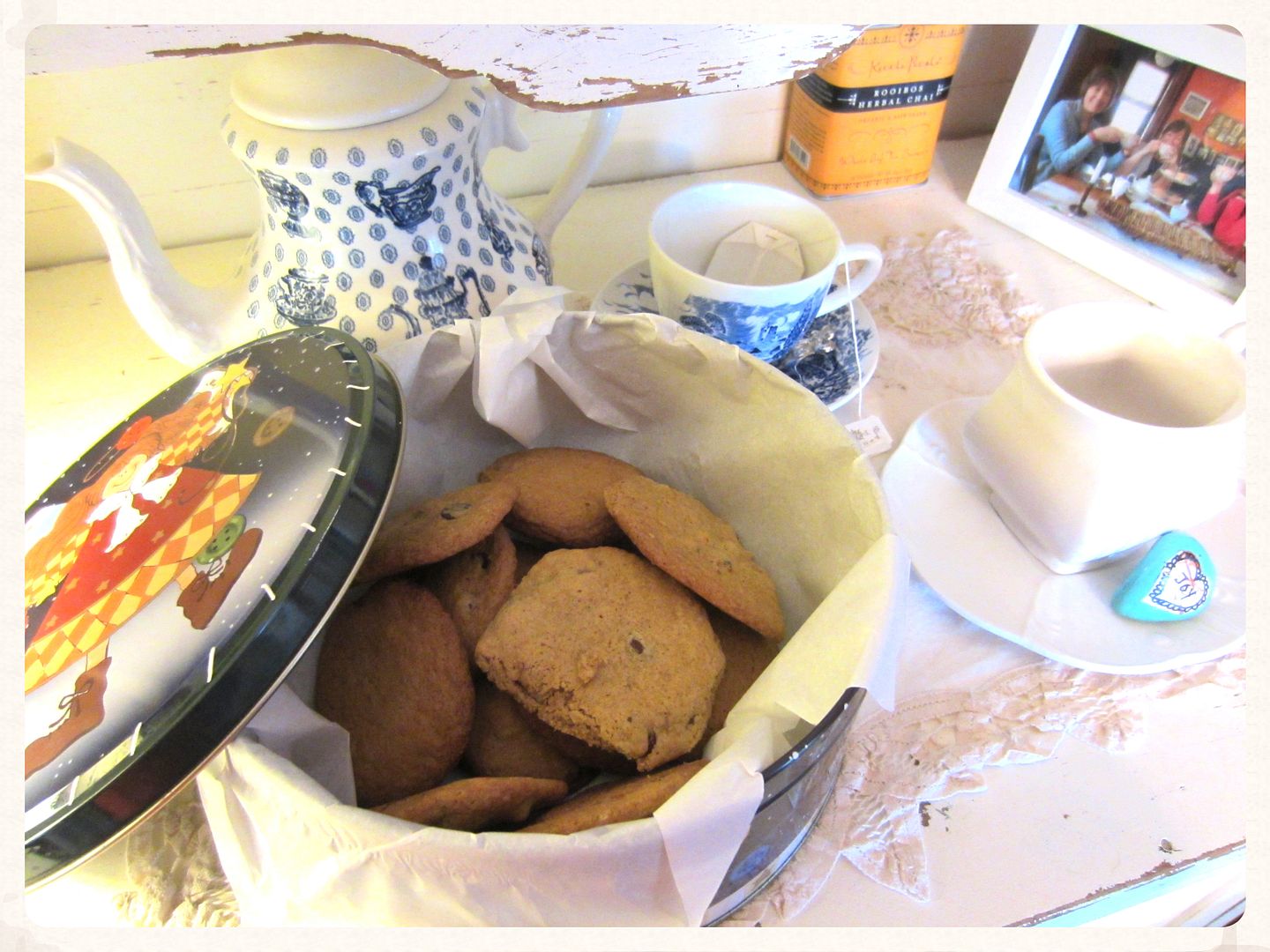 I have collected a few of them now and they mix in well with my other blue and white.
The cats are just lumps today. Not a movement from any of them.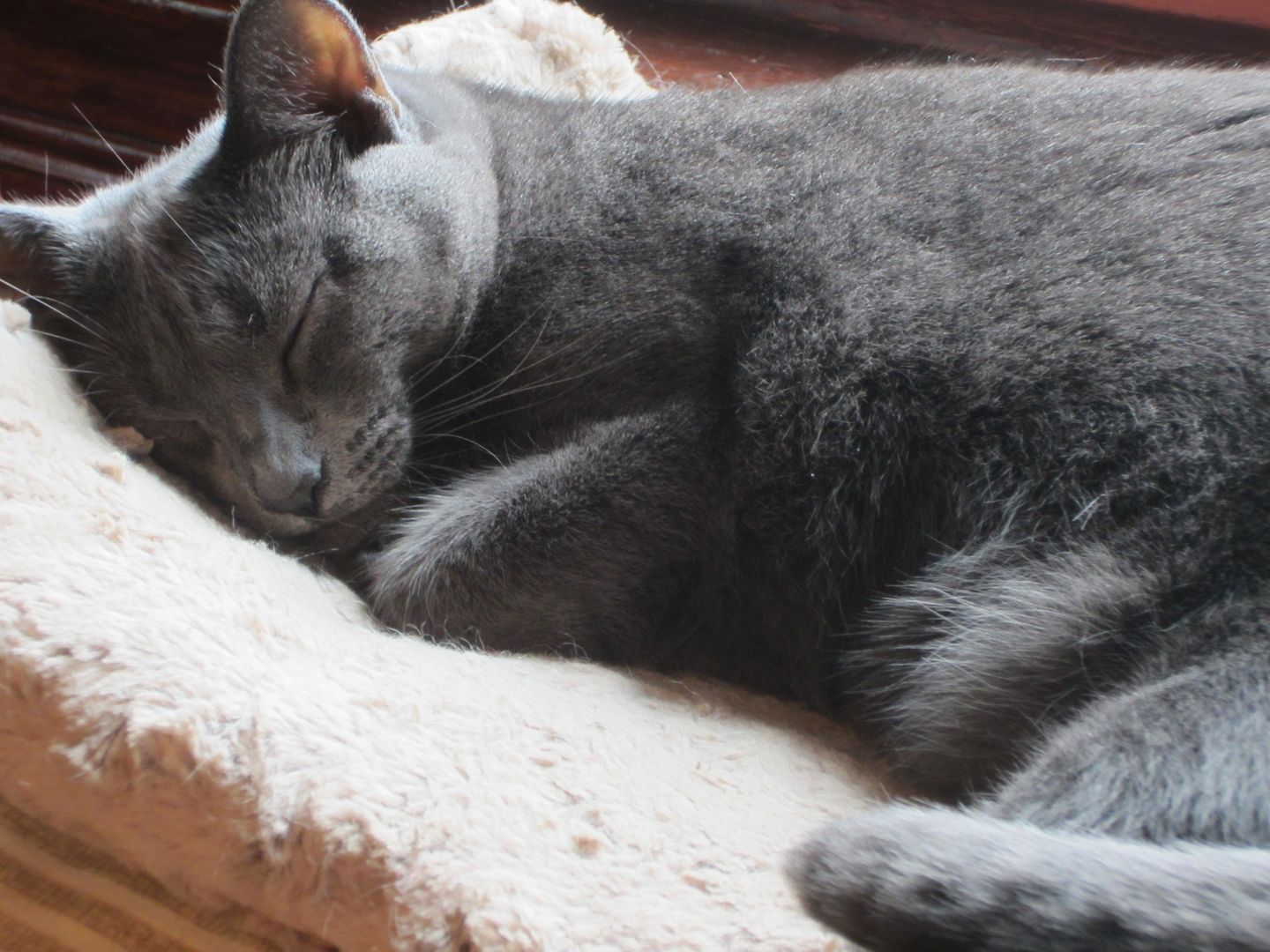 Here's your cat-tip-for-day today.
Do not leave a bread basket out on the table on a rainy day unless you don't mind a sleepy cat to find it.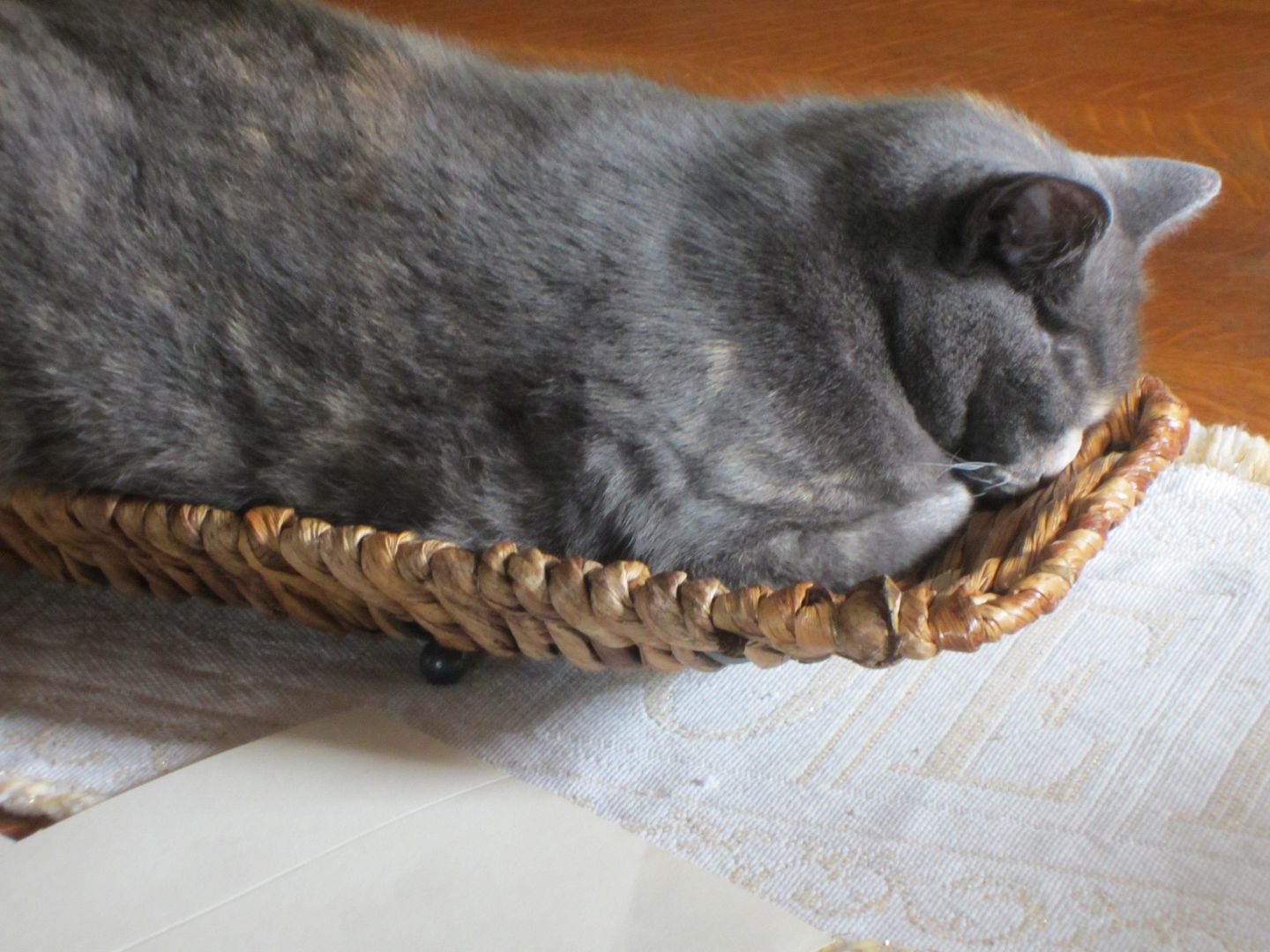 In all honesty, this is now a cat lounger. The real bread basket is safely tucked away. ;-)
Hope you are seeing some sun today and lots of *
JOY
*.
hugs, Deb