Tea is liquid wisdom
...I should be a genius.
Now that my large cupboard is back to my favorite white display the blue and white made their way to this little french cupboard. Nothing matches and that's the way I like it.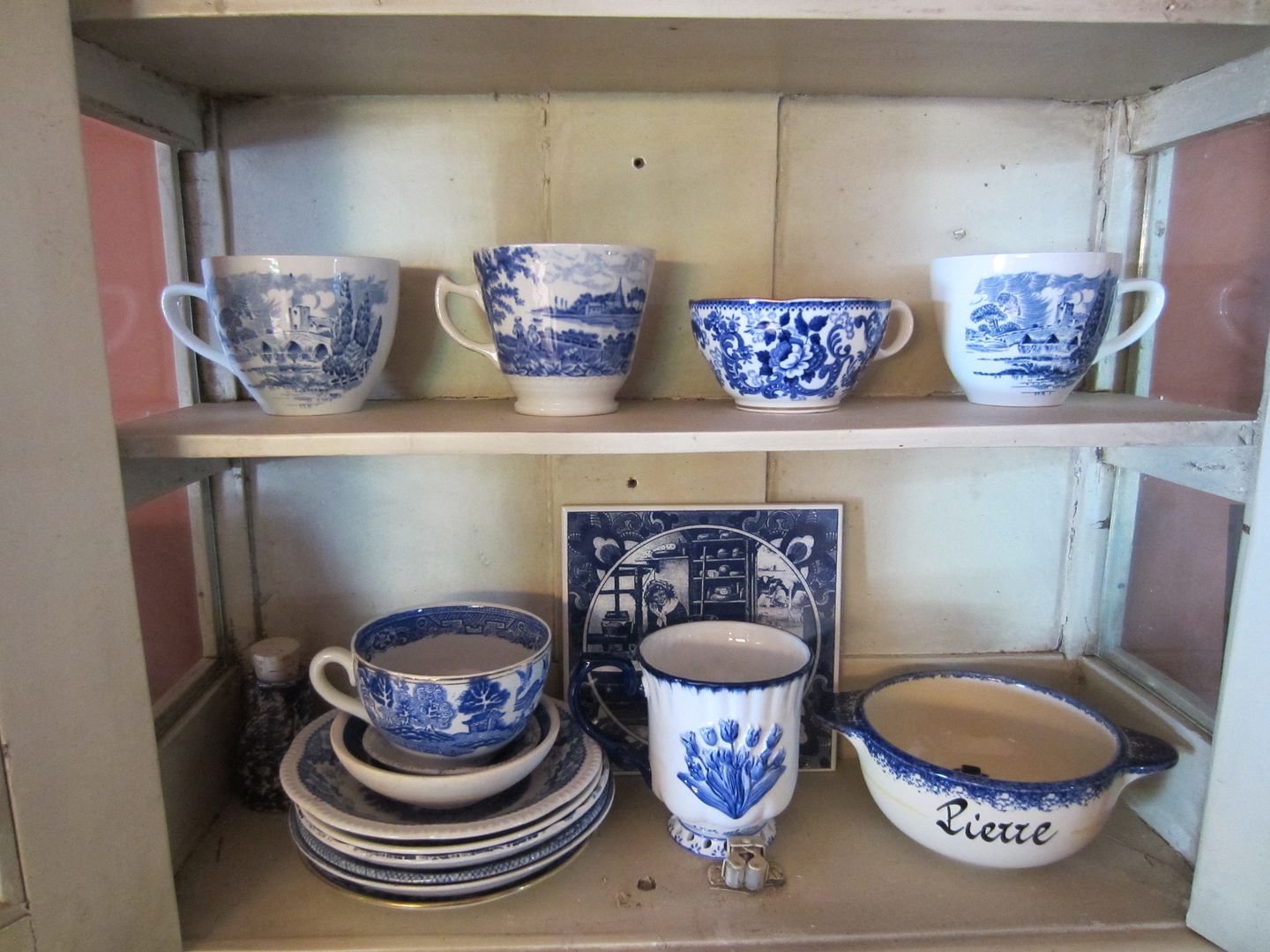 I love to use blue and white as everyday dishes.
I come from a long-line of tea-lovers. Here is a photo I cherish taken back in the 60's.
My dear grandmother (so cute in her pearls), Aunt Vera, Cousins Leslie & Cheryl, My mom and Aunt Francis. Boy, those ladies could empty a pot of tea in two shakes of a cat's tail.
I've decided to take some time off come September to help my daughter with her new baby. She is due on the 7th. Right now, I couldn't be any busier. It seems like August has always been the most-vacationing month for my clients. I will be driving everywhere this week. Lots of country drives which I love. The weather here is perfect; sunny, warm and a cool breeze. My kind of weather.
Kane
will enjoy the car rides, too.
Meet two of my
new clients.
They are brother & sister and so, so gorgeous. They are polydactyl cats. (more toes than usual) Look closely and you can see the extra thumbs.
You'll see more of them soon. I'm just getting to know them and so far so good.
Mittens and Midnight
I'm joining Sandi at
http://sandimyyellowdoor.blogspot.ca/
for
Tea-time Tuesday.
hugs, Deb