I'm getting ready for a busy weekend but there's always time to catch a
cat in a window.
Buddy
is a kitty-client of mine and he always waits in the front window for me to arrive.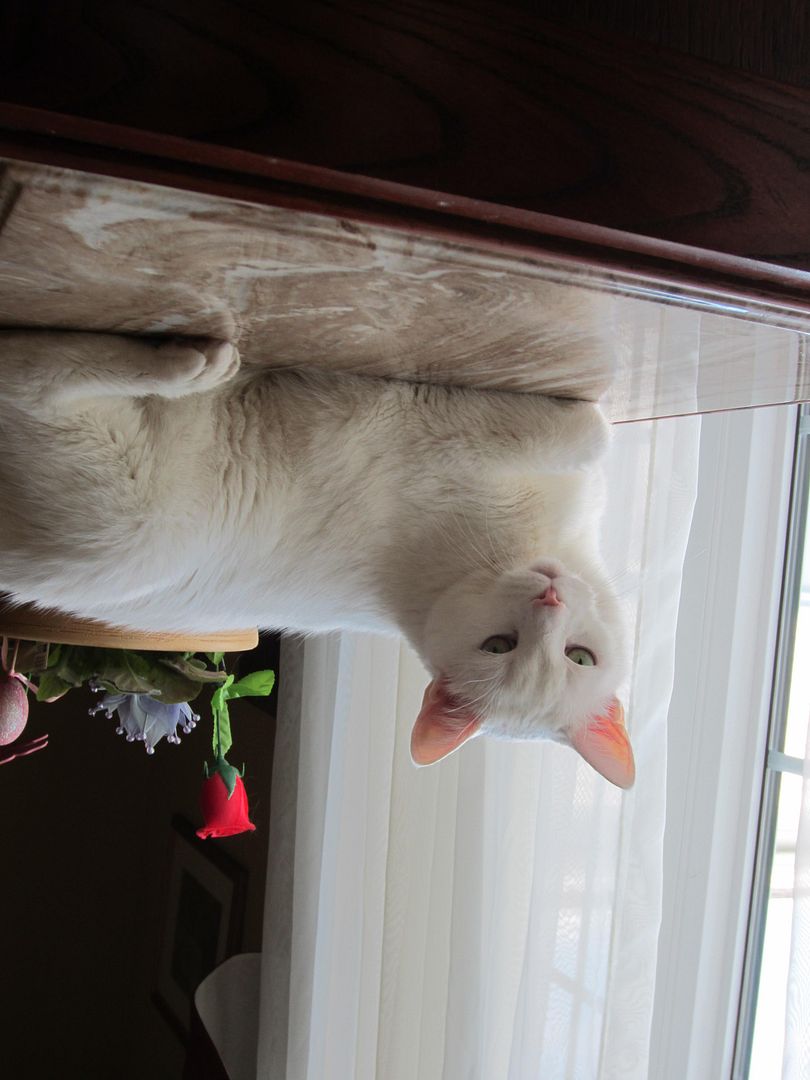 He's a very affectionate and talkative fella. He loves when I bring out the brush to groom him. This guy's a real gentleman.
Meet our neighbourhood cat,
Calaus
. He has one blue eye and one yellow. He is an enormous cat.
He also owns our block and keeps most other cats away. He's not fond of dogs, either and will run one off it it comes snoopin' around. Looks like he has destroyed the lawn chair.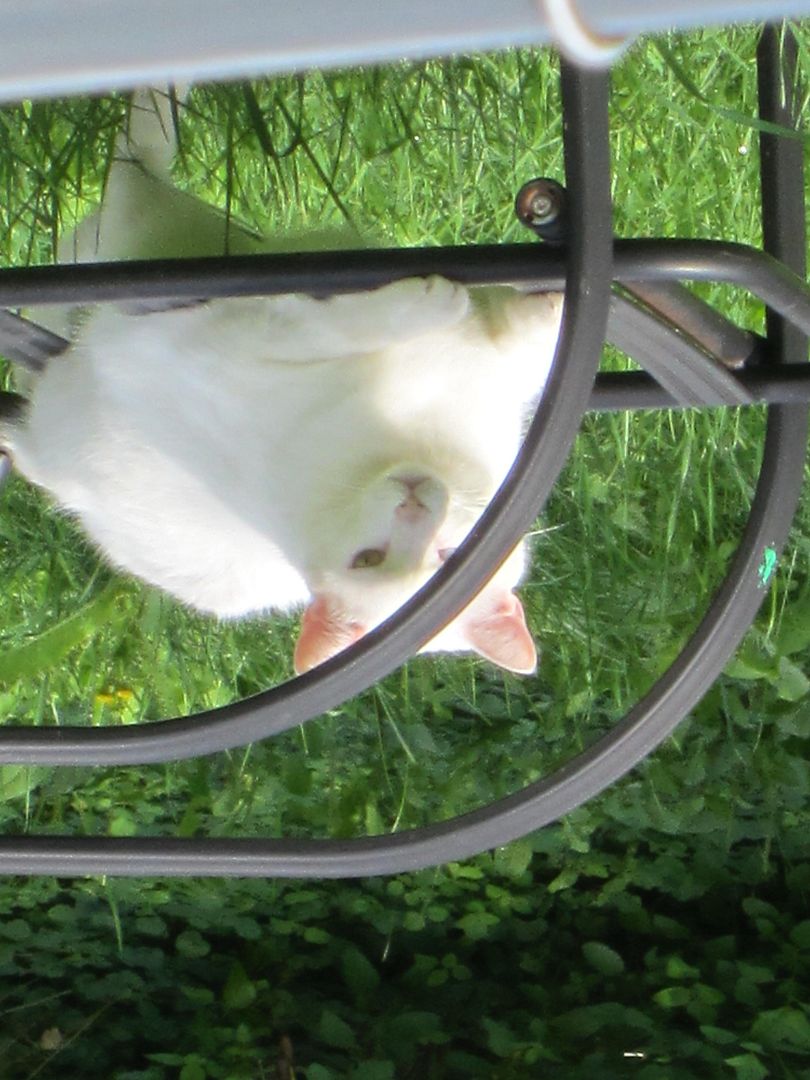 Calaus
I've had a love-affair with
white cats
since I was young. One of my first cats given to me by my mom was a long-haired white beauty. We named her
Snowball.
(of course).
My lovely
Lily
is pure white with yellow eyes. She is
Ed's
one and only; his sweetheart.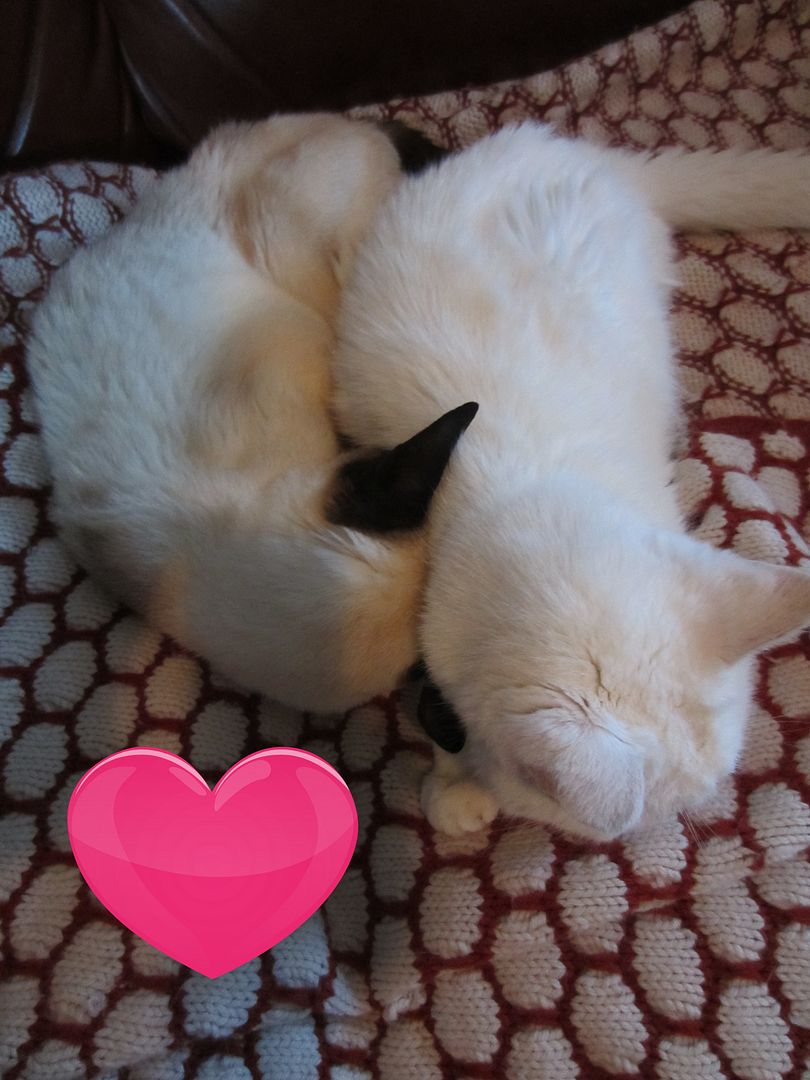 I snapped this before leaving for my nursing duties this morning. True love, I tell ya.
hugs, Deb